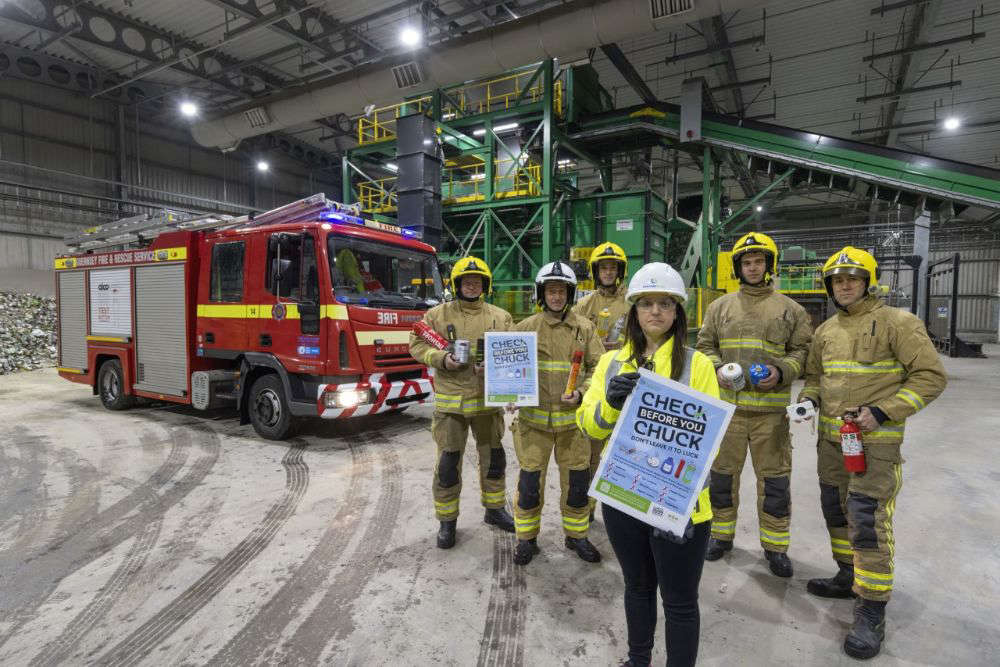 A new campaign is urging people in Guernsey to 'check before you chuck' dangerous waste in your household bins.
Guernsey Waste is using the slogan "Check before you chuck, don't leave it to luck" to promote the correct disposal of potentially hazardous waste.
It warns that items discarded carelessly can endanger lives and cause major damage to property and machinery.
The message will be plastered across posters around the island, on beer mats, banners and on social media.
A new website has been created to explain the most common dangerous waste items and how they should be disposed of.
They include batteries, e-cigarettes, gas canisters and mobile phones.
The campaign is being supported by Guernsey Fire & Rescue Service, which has attended around 30 fires at the waste transfer station at Longue Hougue over the past three years, sparked by the incorrect disposal of items in general waste.
"Fortunately, none of these incidents have caused serious injury or damage, but there is always that risk. We would therefore urge islanders to be aware of items that can be dangerous and follow the advice on how to dispose of them correctly." - Tim Falla, GFRS.
Four of the fires were caused by flares.
Guernsey Waste's contracts and compliance manager Rachel Scally says the items could have exploded at any point from when they were collected through to being processed.
"There was a fire in Bulwer Avenue in 2018 which it is believed started from a battery, this demonstrated it only takes one item to ignite, and the impact could be severe."