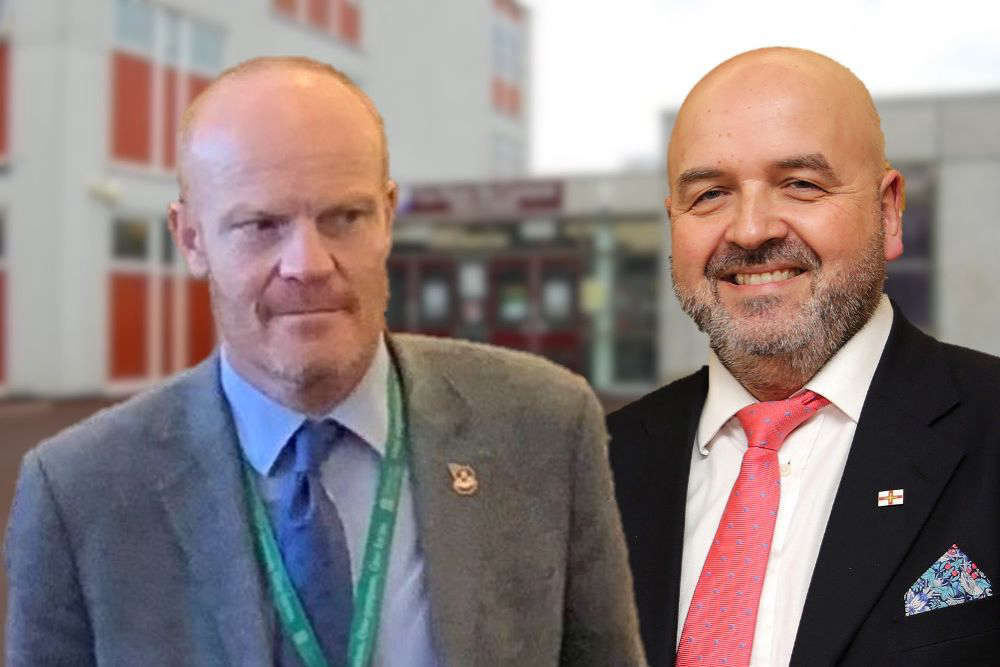 The schools reforms debate continues in Guernsey's States after amendments from Deputies Jonathon Le Tocq and Gavin St Pier were thrown out.
Deputies from across the political spectrum discussed an amendment brought forward by Jonathon Le Tocq which would have seen the education system reformed to have three evenly-sized secondary schools for pupils aged between 11 and 18.
Deputy Aiden Matthews said this type of school is popular with parents.
"Parents, when presented with a choice, will usually choose an 11-18 school over an 11-16 school, and this is something that can help with social mobility. Helping those from a disadvantaged background to achieve their full potential and promoting a sense of unity among islanders where everyone gets a fair chance in, what can sometimes seem, a very divided society."
After around two hours of discussion, a guillotine motion was brought forward to end the debate. It was tied 19-19, so the debate continued.
Eventually, Deputy Le Tocq's proposals were lost by 22-14, with two deputies abstaining and one absent.
Deputy Lindsay De Sausmarez said: "I think faced with two options, neither of which the teachers particularly support, I would much prefer to go for the one that's tried and tested and proved successful."
Deputy Gavin St Pier, backed by Deputy Andy Cameron, brought forward two amendments which would have seen Education, Sport and Culture going back to the drawing board on its preferred model for post-16 education.
The States voted not to allow the first to be brought forward and Deputy Andy Taylor asked for a surprise guillotine motion before the States started to debate the suggestions in the second amendment. It won by 20-15 and the final vote on the amendment stood at 11 pour, 23 contre and one absent.
Following disagreements on which States members have legitimate opinions on the education debate Deputy Peter Roffey said:
"People are being deemed only to have legitimate views on what our state education system should be if they themselves or their families have been through state education [...] I think everybody who's been elected by the public of this island to sit in this chamber has a right to have a view about what health system we have, what education system we provide and everything else. To try to tell people they should or shouldn't because of their personal experience I think is shameful."
The debate on Deputies Marc Leadbeater and David De Lisle's proposals will continue today (9 September)
They want to renovate and extend the school building at La Mare as well as reducing the maximum number of students allowed in each class.