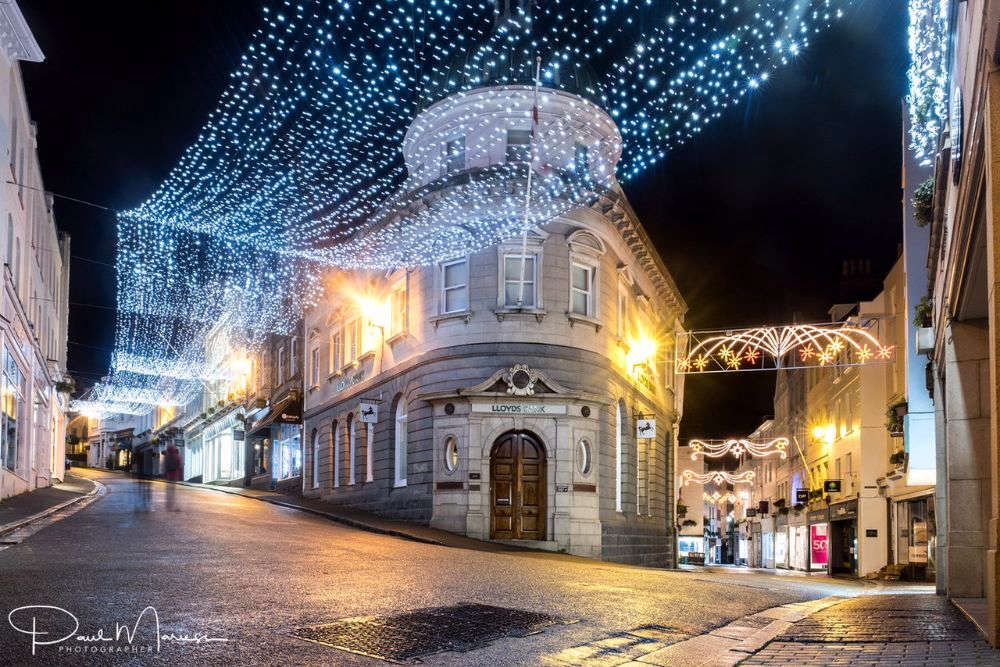 The St Peter Port Christmas Lights fundraising campaign has hit its target for 2021, after fears some parts of town would not be lit up.
Approaching its end of September deadline, the St Peter Port Christmas Lights charity was short of the required £36,000 target.
The annual funding covers testing, repairing and installing the thousands of metres of bulbs around the town centre.
Jax Robin says she's delighted that she hasn't had to leave some Town businesses in the dark this year after the remaining £5,000 was raised.
"I dread to think what it would have meant for those areas because obviously you are penalising them. It would have been a great shame because the whole idea is to light the most important parts of Town for retail and hospitality."
Jax is stepping down from her role as the face and voice of the charity after five years.
"The biggest challenge for those putting up the lights is the testing programme. Because the lights all work when they go up doesn't mean they will after the first bout of bad weather. So it involves call outs and tweaking here and there. But the biggest challenge for fundraising is getting people to understand that you have to think about Christmas a lot sooner than you would like to.
"The lights start going up in October but switch-on won't happen until Saturday 27 November. They will be on until the first week of January and then will be taken down by the first week of February."
The new chair of the charity has yet to be named.