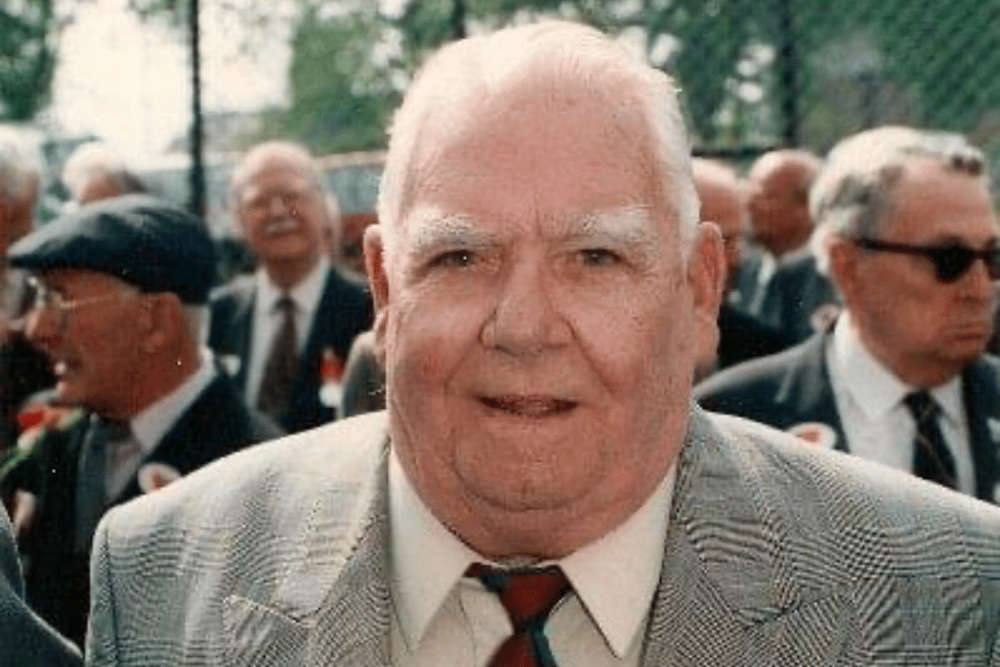 The family of the first British soldier to land in Guernsey to free the island from the German Occupation are returning for the 77th anniversary of Liberation Day.
Sergeant-Major Robert Shaw was part of Task Force 135, the contingent sent to free Guernsey and Jersey on Wednesday 9 May 1945.
He led the British armoured convoy off the first landing craft to arrive at L'Ancresse Bay, riding off on a motorbike.
It was part of 'Operation Nestegg' - the British Military codename given to the operation to free the occupied Channel Islands.
After arriving in Guernsey, Sgt Shaw described being met with 'no opposition whatsoever except for the mobbing of the soldiers by the hilariously enthusiastic population'.
The first local he met was a young Guernsey boy - John Rault - who he worried may have been knocked off his bike, as he was cycling on the right-hand side of the road while the British armoured convoy was driving on the left.
The pair met up years after the Occupation and were reunited in 1992. They remained in contact until Mr Shaw died in 2005 at the age of 89.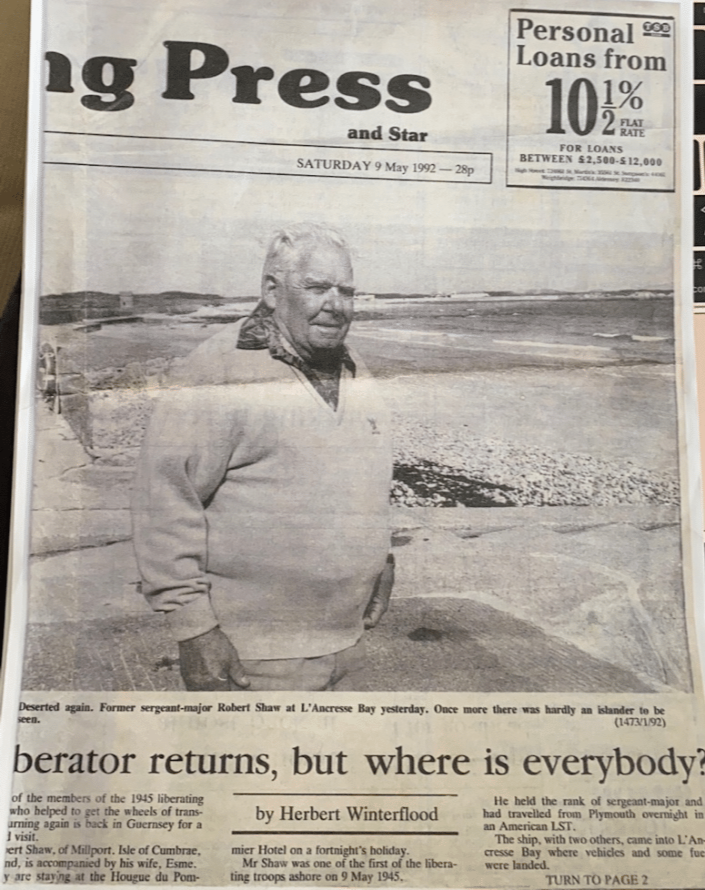 A 1992 article in the Guernsey Press led to Robert Shaw and John Rault reuniting after 47 years
Fast forward to 2022, and the Shaw family - Robert's three children and four grandchildren - are returning to Guernsey for Liberation 77.
They had planned on coming to mark the 75th anniversary of the Channel Islands' liberation in 2020 but were unable to because of Covid travel restrictions at the time.
Mr Shaw's son, Martin Shaw, says the family feels an enduring connection to the islands.
"My father was so proud of being part of such a historic moment in liberating the island of Guernsey after the war.
He talked about this moment throughout his whole life and he was thrilled to be invited back in 1992 to receive an official commemorative medallion with 170 surviving veterans of Task Force 135.
The fact he managed to reconnect with the very little boy he stopped all those years ago was just magical for him.
He said the locals were incredible and the atmosphere on 9 May 1945 was amazing.
Visiting Guernsey as a family in his memory this year will be such a special moment for us to be together and remember all those that fought with him in the war."
The Shaws have made contact with the Rault family and are hoping for a meeting while they are in the island.