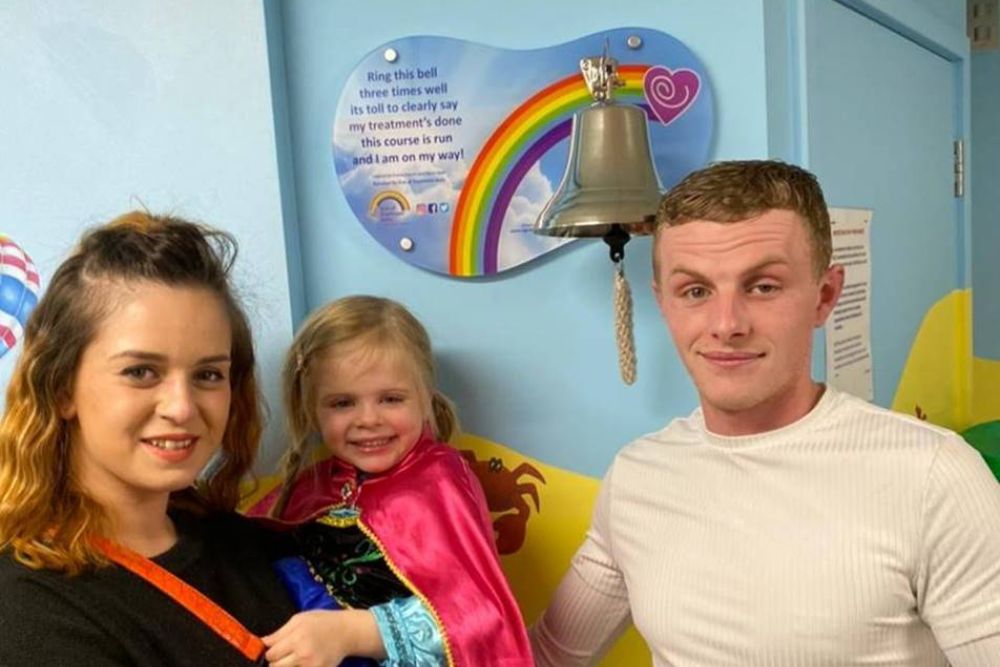 Lochie Fallaize has become the first child to ring the new 'end of treatment' bell on Frossard Ward to celebrate the end of her chemotherapy.
Usually, children would ring the bell on the ward where they received their treatment, but for three year old Lochie this would have meant travelling to Southampton which hasn't been possible because of Covid-19 restrictions.
So Lochie's mum, Ellie, contacted the local Children's Community Nursing team to see how they could help.
"Our team has seen Lochie once a week since her return from Southampton to take blood samples and she has also had to travel to the UK every 12 weeks for chemotherapy treatment," explained Children's Community Nurse, Emily Hooper. "She has been a superstar throughout."
"Because Lochie couldn't ring the bell in Southampton, I contacted a charity which supply the bells at the beginning of January this year and applied for Frossard Ward to have their own. This was delivered and installed just prior to the second lockdown in the Bailiwick in January."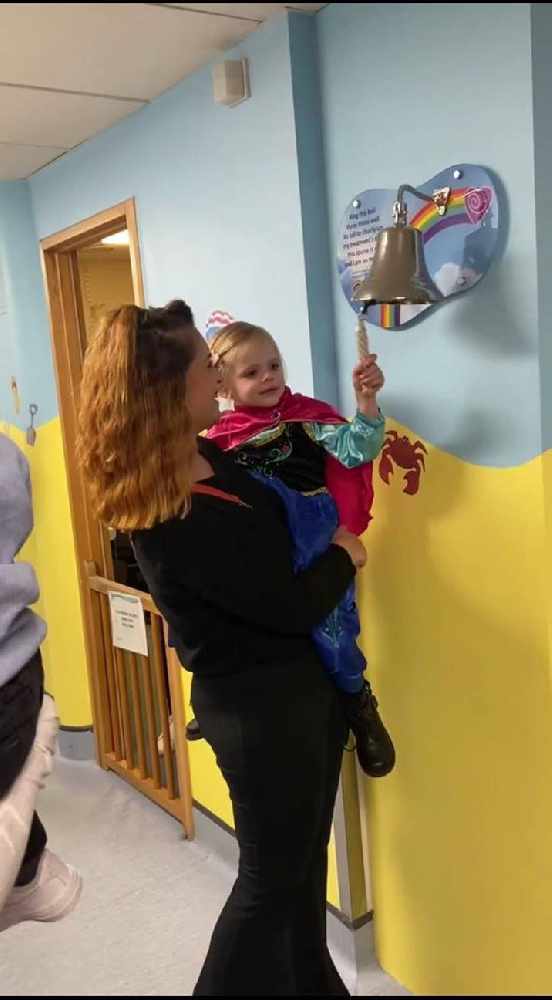 The bell can now be used by all Bailiwick children who go through a similar journey, to celebrate with their family around them.
'It was such an emotional day to see Lochie finally ringing the end of treatment bell," Ellie said. "She has been an absolute fighter through her gruelling treatment. To see her so happy ringing the bell on the ward where she has received so much support was beautiful to see."
Following the bell-ringing, Lochie's family held a party and raised money for the Priaulx Premature Baby Foundation, which supported them by offering them a home-from-home while they were staying in Southampton.