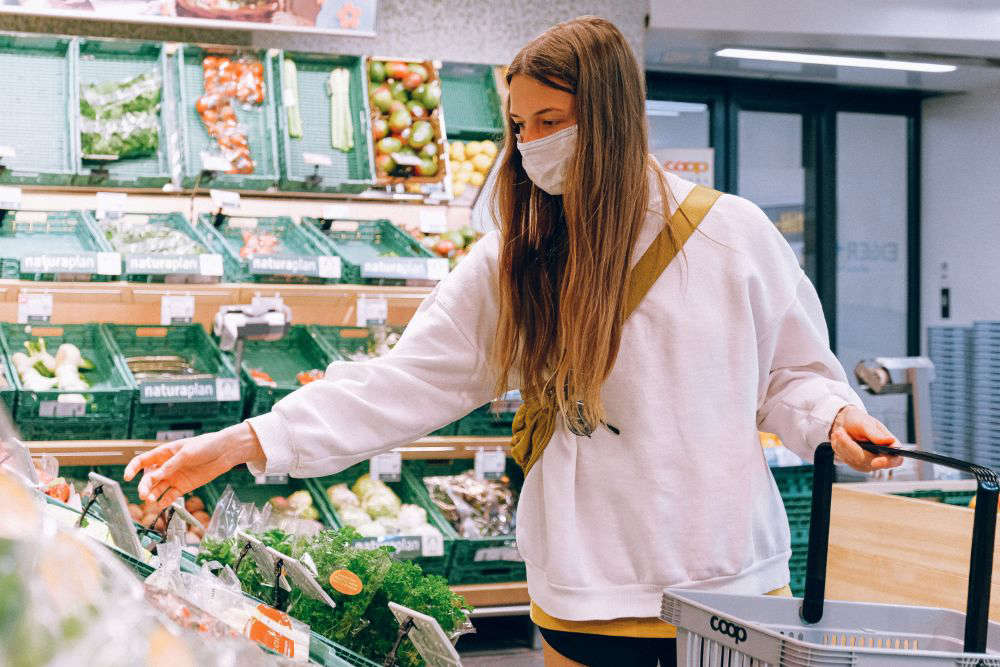 Mask-wearing could be made mandatory again in Guernsey if Covid-19 case numbers continue rising quickly.
79 new infections were found in 24 hours - the Bailiwick's highest daily total since the start of the pandemic.
Now the Chief Minister and Chair of the Civil Contingencies Authority has written an open letter to islanders, calling for more people to wear face coverings voluntarily:
"We know face coverings are effective in reducing transmissions, even if you wear a covering for only some of the time, that's fewer instances where you risk spreading Covid-19. Even if you take it off to eat and drink, it is worth wearing the rest of the time as it's less time where you might transmit the virus to others. And the funny thing is, most Islanders seem to say they support it as a good, sensible measure for us each to adopt.
So why don't we do it in practice?
We have to ask ourselves what the barrier is that prevents us from putting the mask that we have in our pocket, over our nose and mouth, when we can walk into that small shop packed with people. Perhaps it is partly down to our own unique experience throughout this pandemic.
For other jurisdictions face coverings have been such a constant feature that using them regularly now is a normal, unremarkable part of life. In the Bailiwick we've not had that experience, which makes introducing the regular use of face coverings into our lives now that much harder.
One step we are taking from today is to emphasise to all public sector employees in all States buildings, and customers visiting or attending meetings in a public building, that they should observe the guidance and use face coverings at all times and in all settings where they are strongly recommended. If we want to encourage the community to adopt these measures, the States needs to lead by example.
Some islanders have actually asked us to go that step further and make the use of face coverings mandatory, that way everyone knows what they're meant to do. But we don't believe it's the job of government to legislate how everyone lives their day to day lives – at least, not unless we absolutely have to in order to protect the health and wellbeing and freedoms of others.
Last month officials said they 'strongly recommend' that masks be worn in spaces with poor ventilation, in crowds and where distancing isn't possible or is difficult.
The Chief Minister says the current mask policy will be reviewed at the next CCA meeting on Tuesday 16 November.
He has urged people across the Bailiwick to think of others in the mean time.
"Let's take control of Covid. Let's wear our masks. Let's reduce the spread. Let's remember how we've supported each other and what that sense of togetherness used to mean to us all. Because it is for each other that we wear face coverings and get tested and stay at home when we have symptoms."