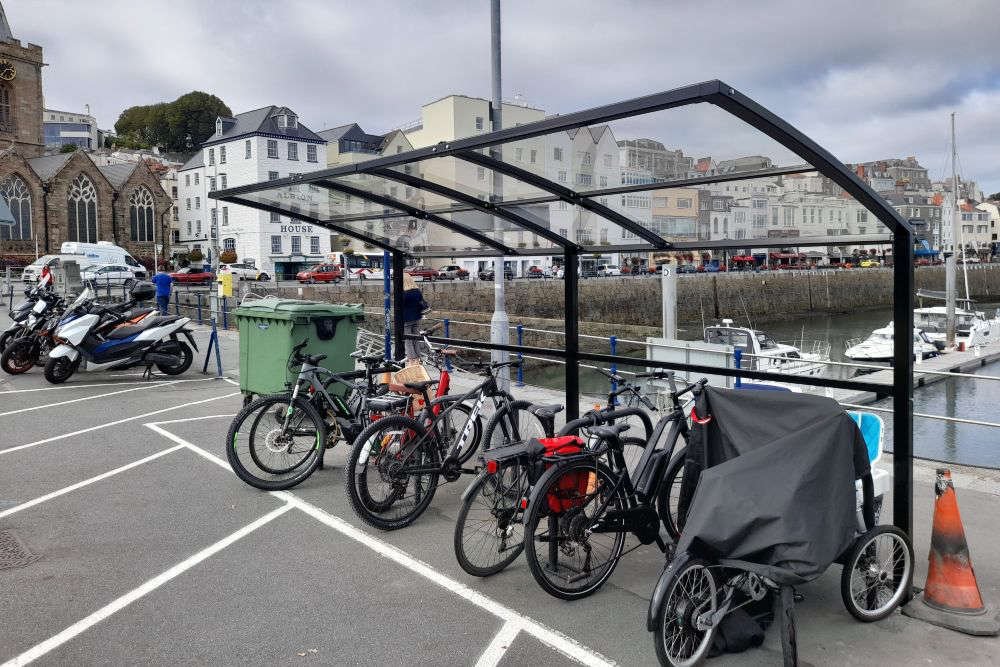 St Peter Port is getting more bike racks and canopies over the next few months, to encourage more people to cycle.
The States of Guernsey has spent around £30,000 to install hoops and canopies at six locations around Guernsey.
New hoops for islanders to park their bicycles against will be constructed at the end of October next the accessible parking bays by Market Street's Co-operative store.
A canopy will also be built over the existing bike rack near the Sunken Gardens on Smith Street.
Further racks and shelters will be put up at the Princess Elizabeth Hospital near the main entrance in anticipation of the hospital being modernised.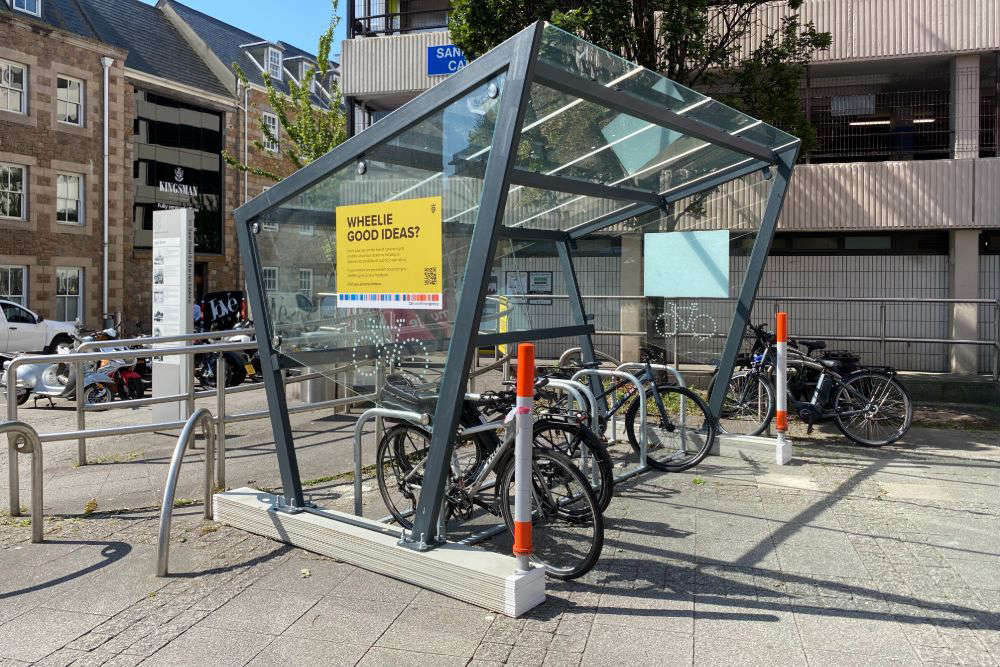 Similar canopies were installed in Jersey earlier this year.
The shelters are intended to help protect bikes from the elements. The increase in hoops has been proposed as part of the public health's strategy to get more islanders using active travel.
Dr Nicola Brink says cycling is good for preventing lots of health concerns.
"We are delighted to see these initiatives to help encourage more people onto their bikes. Alongside all the wellbeing benefits, cycling can help to protect you from serious diseases such as stroke, heart attack, some cancers, depression, diabetes, obesity and arthritis.
Riding a bike is healthy, fun and a low-impact form of exercise for all ages and it is easy to fit into your daily routine by riding to the shops, school or work. We are lucky in Guernsey that most cycling journeys can take in quiet lanes and stunningly scenic parts of our island."
Alex Costen, Active Travel Officer for the Health Improvement Commission, says using bikes more often will also help to address problems on Guernsey roads.
"Cycling is a relatively low cost and accessible way of travelling, with the benefit of improving physical and mental health and well-being, but also helping to reduce traffic on our roads. We hope more will take up cycling as a means of getting around now that bikes don't have to be left out in the rain."