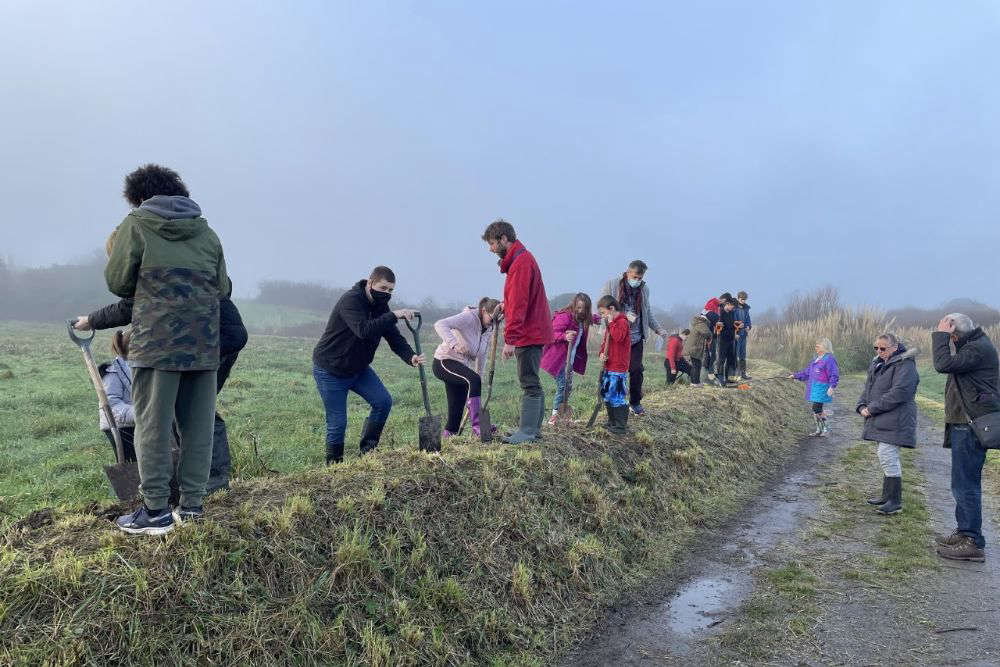 Students planting trees at Le Murier
The Guernsey Trees for Life team is planting trees at the reservoir.
The charity is planting native and neutralised species, such as English oak, Hawthorn, Field maple and Crab apple, in the hope they will contribute to local wildlife.
It is all part of GTFL's 2022 planting programme, which has already seen the team plant saplings at Le Murier, La Houguette and Scouts HQ at Rue Mainguy.
The initiaive is being supported by Channel Island Fuels, which is donating to the charity for every litre of petrol sold at St Martins and Jeffrey's garages.
Anyone interested in volunteering to help plant trees, offering their land for tree planting or making a donation to the organisation can contact GTFL on gsytreesforlife@gmail.com.