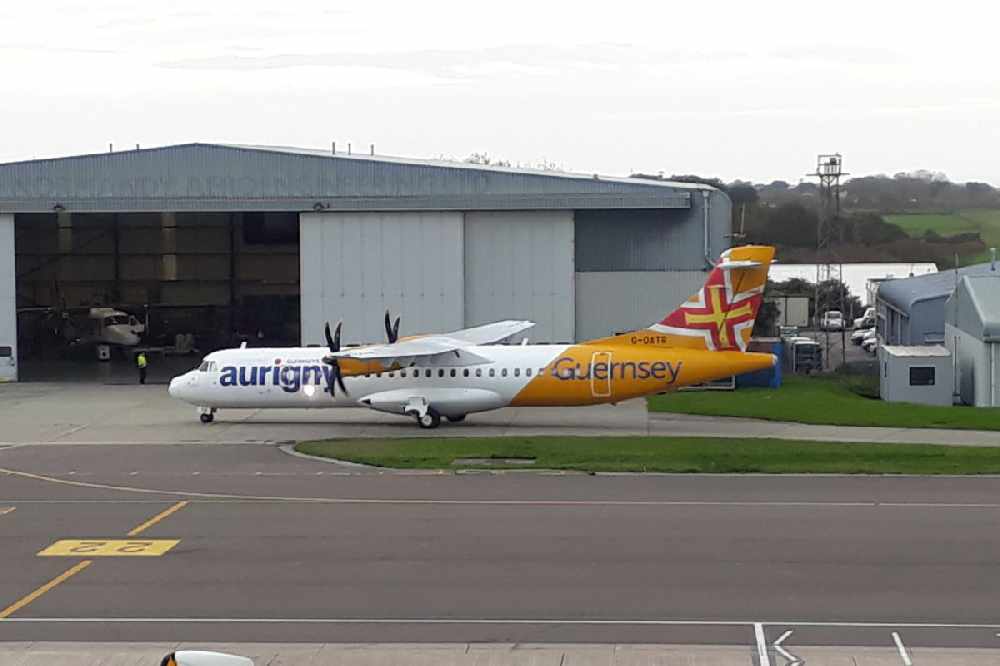 The first of Aurigny's new aircraft is in Guernsey after being delivered by ATR in Toulouse.
The aircraft touched down sporting its brand-new livery including the Guernsey flag on the tail. The aircraft, registered G-OATR, will be the first of the three ATR 72-600s to join the Aurigny fleet.
Guernsey's States-owned airline is the launch customer for the ClearVision™ Enhanced Vision System (EVS). The EVS will provide pilots with outstanding vision and situational awareness during conditions of reduced visibility.
Once Aurigny's pilots have completed their conversion training in 2020 this new technology will enable landings in lower visibility than is possible today.
Aurigny's Chief Executive Officer, Mark Darby, said: "We are very proud of Aurigny's role in providing essential connectivity between Guernsey and the United Kingdom. Our customers depend on the services that we provide, and we want to deliver them
the very best.
"Our ATR fleet has been key in that for many years and upgrading our fleet will allow us both to optimise our operations with the very latest avionics while providing our passengers with a modern, comfortable cabin, in which they can relax and enjoy their flights."