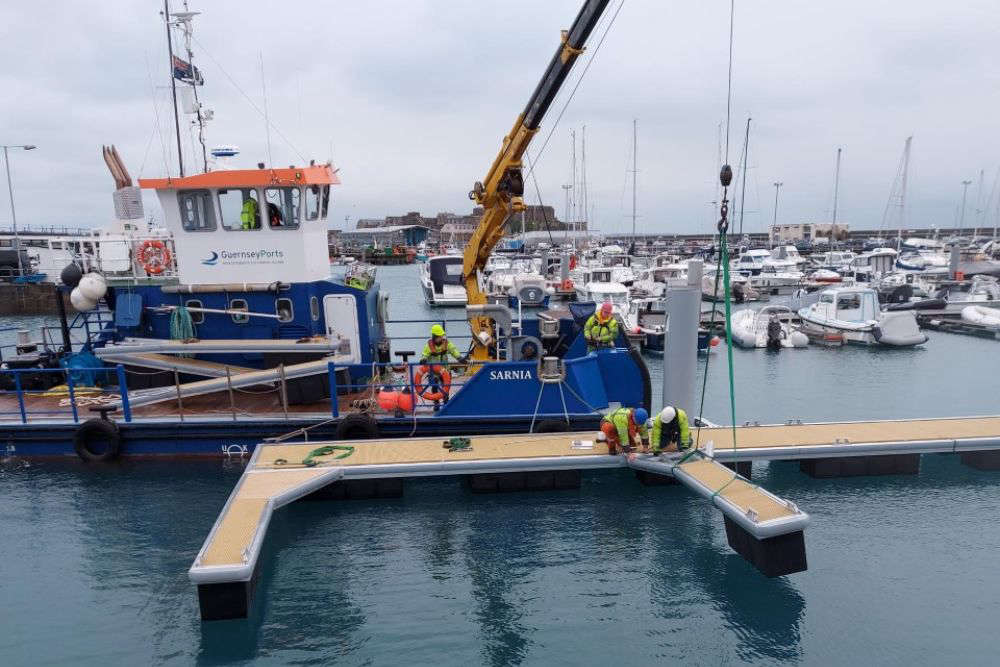 Pontoons in part of Guernsey's Albert Marina have been replaced.
The £150,000 work to put in new row V pontoons has been completed.
They replace the old ones that had been there for four decades.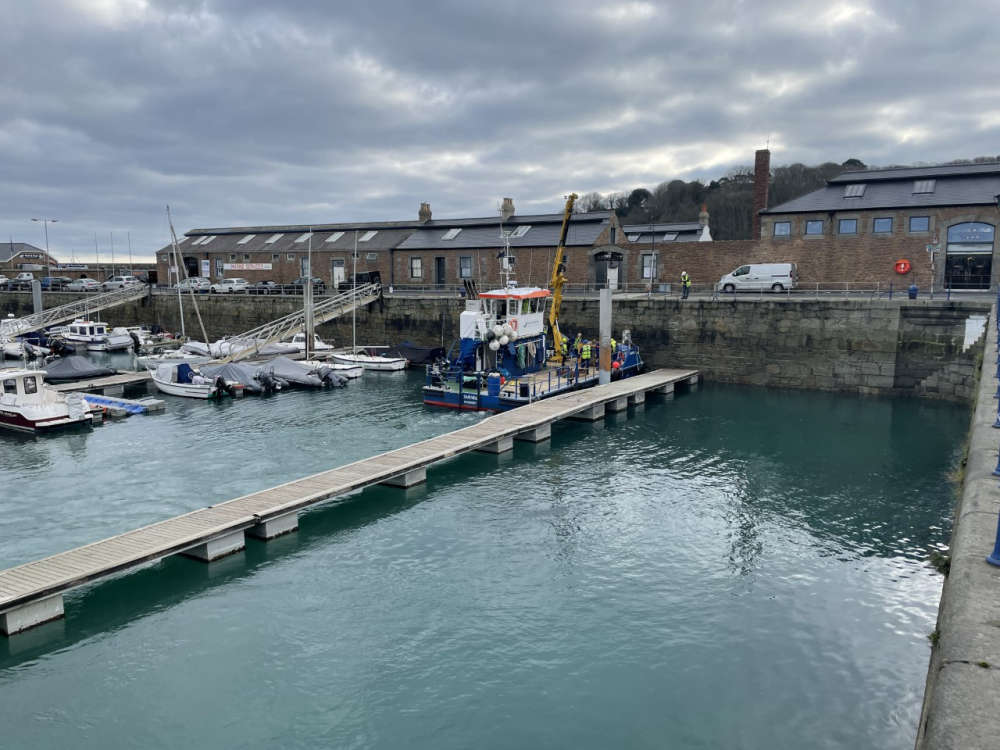 Harbourmaster Captain David Barker has thanked boat owners for their cooperation moving their vessels to Victoria Marina so the work could be done.
"These new pontoons have a robust and tested design which is used by marinas around the British Isles. The work was specifically carried out at this quiet time of year, ahead of the expected busy summer season for local boat-owners"
Guernsey Ports say berth holders will benefit from a much improved and more modern pontoon for mooring their vessels for years to come.
"The project has benefited from favourable weather conditions for this time of year. The Technical Services team along with the use of the 'Sarnia' workboat and its deck crane meant the majority of work was waterborne and did not inconvenience nearby businesses or the public with any road closures by using land-based cranes or plant on the Castle Emplacement. " - Martyn Stanfield, Head of Estates and Technical Services.