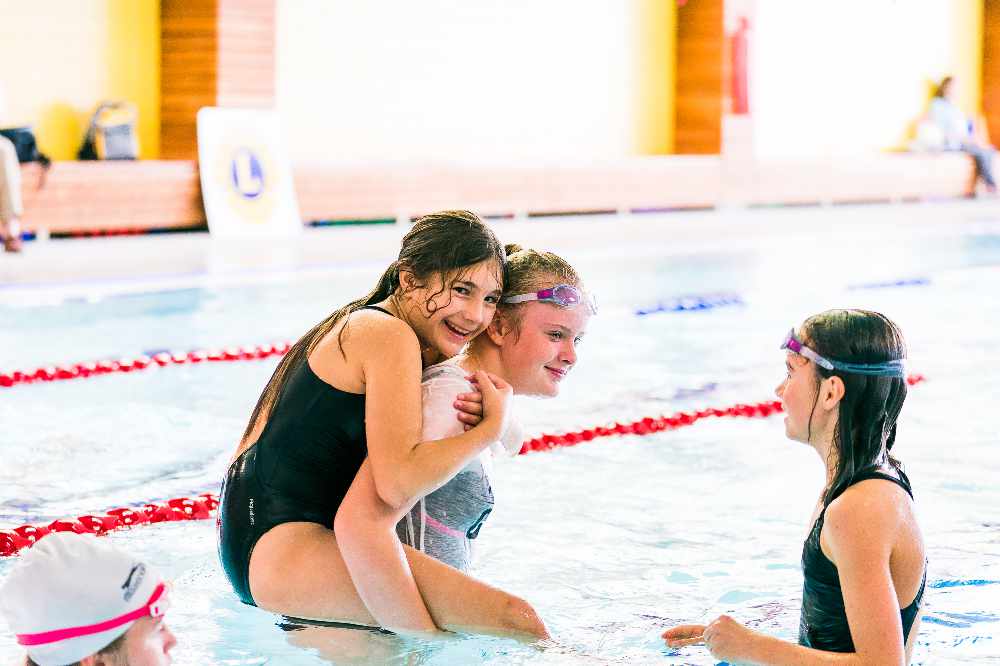 Les Beaucamps School at the Swimarathon
The Skipton Swimarathon is taking place this week, and the organising team are urging people who wish to take part to sign up now.
This year's main beneficiary is the Cardiac Action Group who will be looking to increase awareness of their defibrillator sites around the island, training more individuals on how to use them correctly so they can be administered in life-threatening situations.
Funding is urgently needed by the charity to continue their education and training programme as well as ensuring that the defibrillators are continually serviced and maintained so they remain in good working order.
With the equipment already responsible for saving lives on the island,co-ordinators of the event are hopeful that funds from the Swimarathon could have a substantial impact to Guernsey's community..
Chairman of the organising committee for the Skipton Swimarathon, Nick Guillemette says it is a great social occasion:
'It is perfect for businesses and for staff to get together and bond. Many companies swim first and then go out for a meal and a drink afterwards. It's great fun.'
You can sign-up online at swimarathon.org.