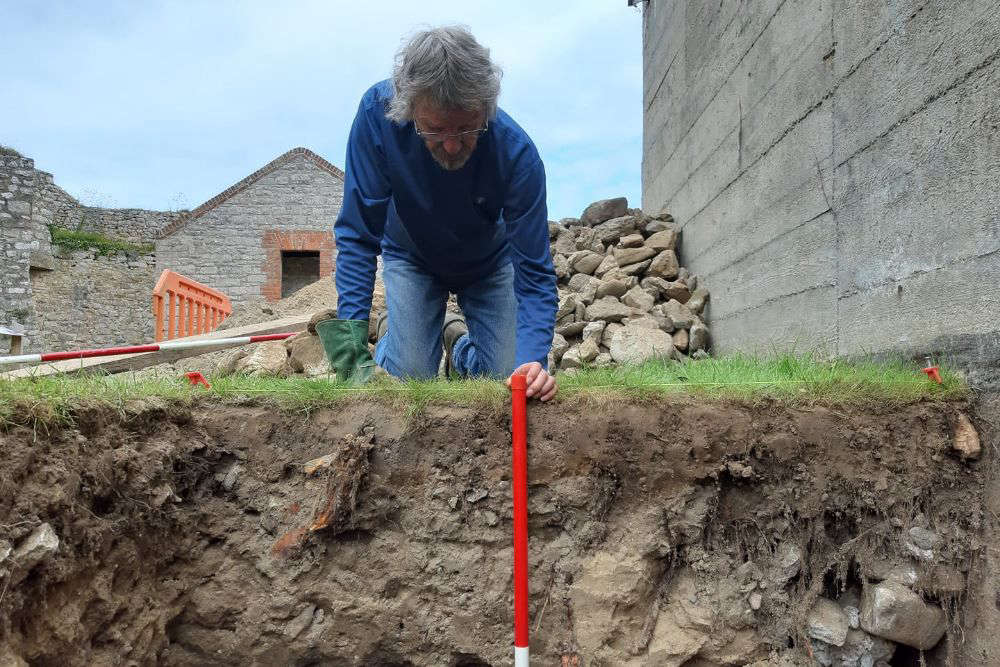 Credit: Dig Alderney
Archaeological excavations at Alderney's Roman fort at the Nunnery have made a number of discoveries into the 1,700 year history of the site.
Several years have been spent looking in different locations within the site before discovering the Roman courtyard.
The work has confirmed that the Roman tower walls had been levelled-off, probably by British engineers refurbishing the fort around 1793.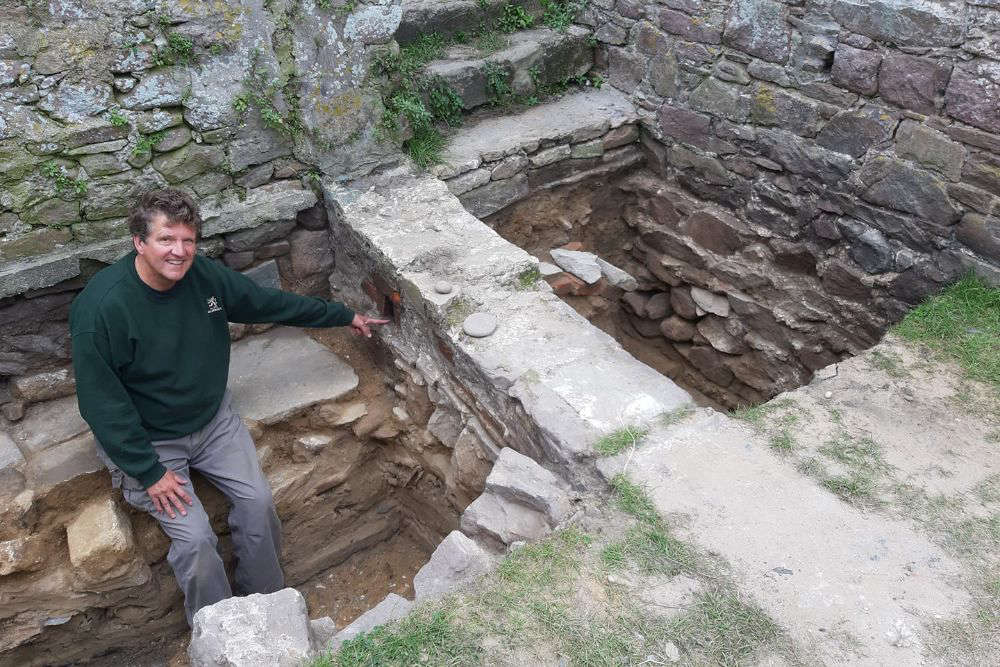 Dig Alderney's Dr Jason Monaghan says they discovered that the Germans inserted a bunker neatly into the tower ruins, using the internal walls as shuttering to pour their concrete.
"First thing we did is we managed to locate both sides of the Roman tower wall, confirm its thickness, and the exciting thing about that are is we found that the Germans had deliberately made it touch the walls of the Roman Tower of the north and the south side and actually use the Roman Tower as an extra bit of shuttering on both sides.
"We'd like to come back in the Spring and have a look under the floor because we know the Germans haven't been in that part of the site so, it might tell us something about the Medieval and Tudor history of that corner of the site - in particular who repaired the Roman wall and when."
Permission to dig four areas at the site has been granted, the team digging up two this time round.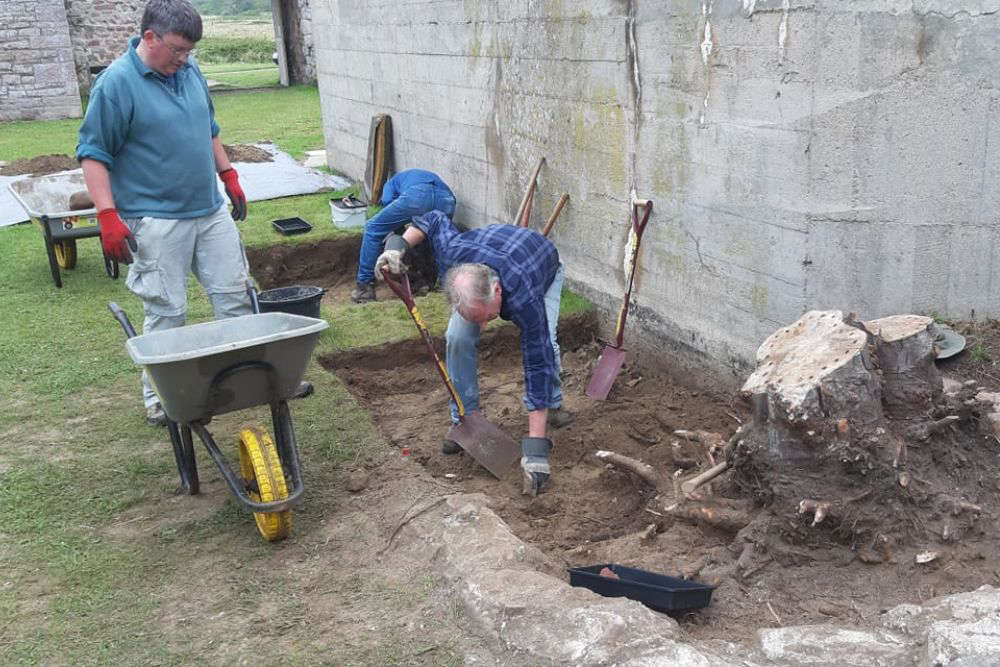 Dr Monaghan has been telling Island FM why Alderney was of such strategic value to the Romans.
"All the Roman trade followed the coast because they had no compasses. Virtually every ship passing to Britain would actually pass between Alderney and the coast of France so, it would be very useful to have a fort there to keep an eye on who's going back and forth, and the other thing is, you don't want pirates to set up there. If you put a fort there and a couple of warships, you can keep an eye on people and keep the pirates away
Archaeological excavations on the next two areas of interest at Alderney's Roman fort will begin next spring.