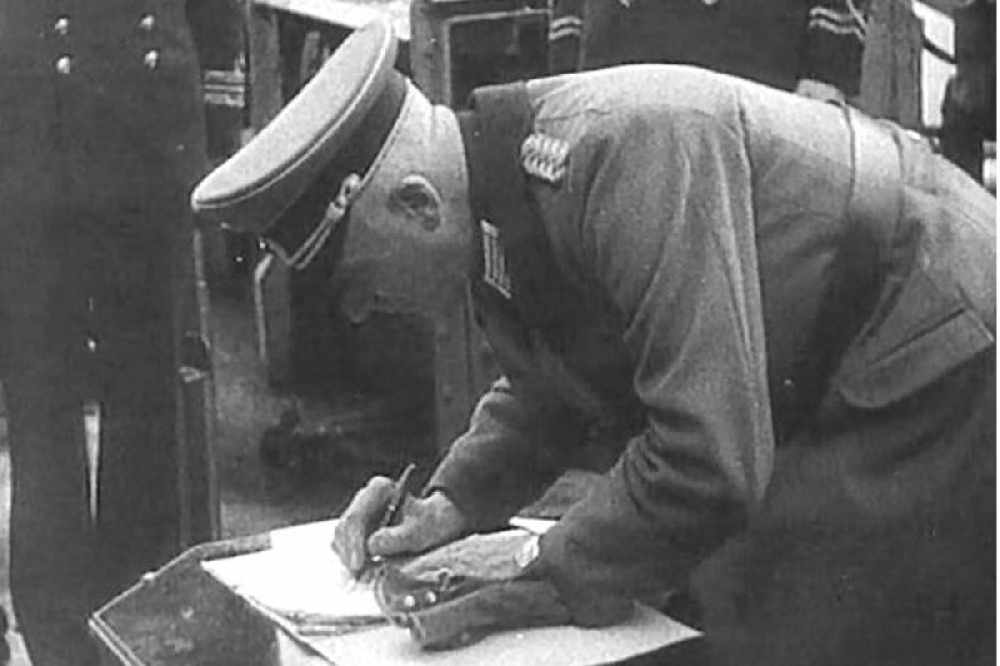 Photos of the military and social sides of the Occupation will go on display in the Priaulx Library gardens as the exhibition returns for an eighth year.
The annual exhibition, which is again sponsored by Ravenscroft, will include photographs, newspaper stories, official accounts and private diaries which have been taken from the Priaulx Library's photographic archive and from the private collection of Captain John Wallbridge.
Artefacts will also be on display on the ground floor of the library.
Sue Laker, chief librarian at the Priaulx Library says:
'The story of the German Occupation of the Channel Islands is a complex interweaving of military strategy, political pragmatism and propaganda. No narrative however, would be complete without the personal accounts of domestic privation, stoicism and even quiet heroism.
'While the 75th anniversary of our liberation was not celebrated as we had hoped, we still wanted to commemorate it and we are delighted that thanks to Ravenscroft we can do so with our popular garden exhibition,'
'Being able to draw on the expert knowledge of Captain Wallbridge, who has been meticulously researching the naval and logistical aspects of the Occupation for many years, has been particularly fascinating and we are grateful to him for sharing both his photographs and his insight. We are sure that islanders, young and old, will find it a fascinating exhibition.'
The garden exhibition, which is free to enter, will be open from Monday 10th August until the middle of October with the display in the library accessible during library opening hours.