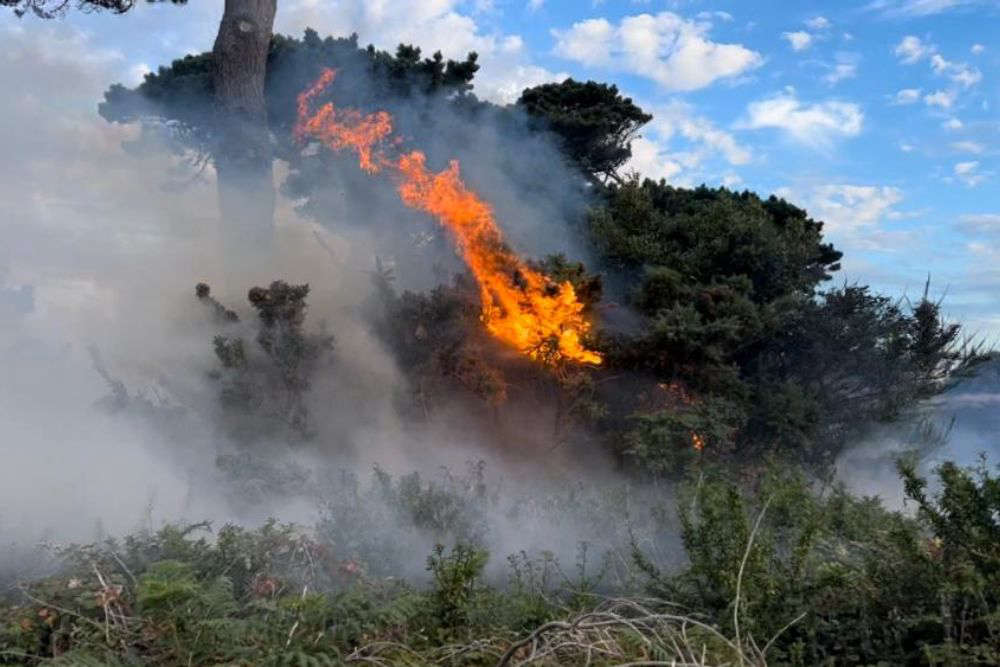 Guernsey's Fire & Rescue Service has attended more than 37 open fires so far this year, compared to 17 in 2021.
As the Bailiwick faces another heatwave, Guernsey's Chief Fire Officer is warning islanders not to use disposable barbecues or light bonfires.
Temperatures are expected to reach 29 degrees on Saturday (13 August).
It's as wildfires are becoming more frequent due to the dry conditions.
Jon Le Page says the majority can be avoided by islanders acting responsibly.
"We've found that it's happening due to the carelessness of people who are leaving disposable barbeques or using disposable barbecues in an inappropriate manor, or indeed having a bonfire - flying brands from that bonfire or two/three days later the embers of that bonfire creeping under the ground and setting fire to surrounding areas.
Guernsey, and the rest of the Bailiwick, is right now as dry as a tinder box, and it only takes one person acting irresponsibly to start a fire that causes very serious damage.
We want people to be able to enjoy the summer, as they no doubt will have been in the year to date, but we also want people to keep our islands safe."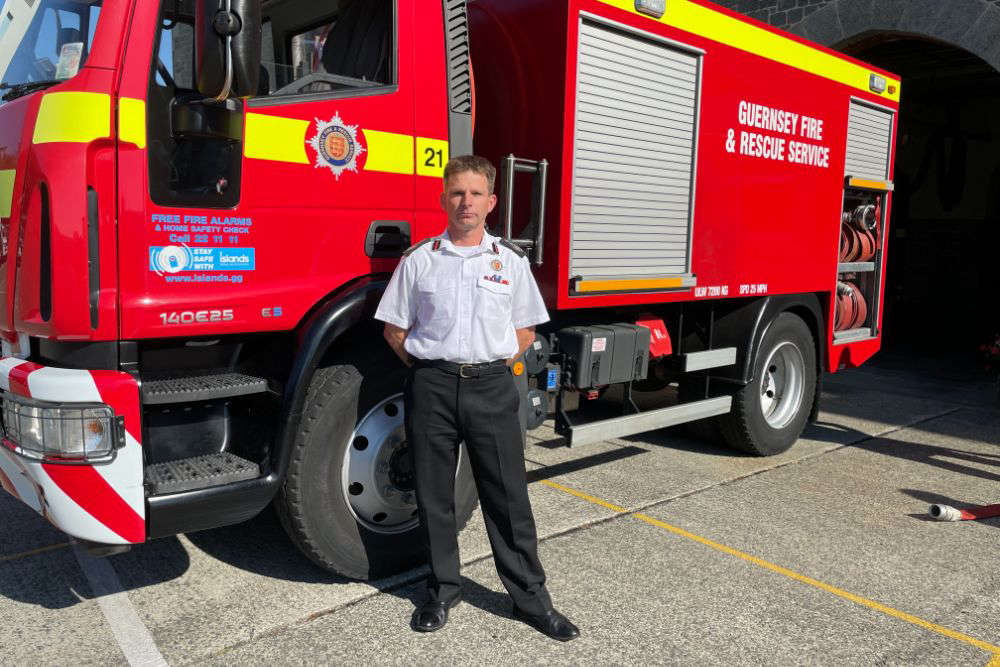 Chief Fire Officer Jon Le Page
Beach barbecues can only be lit between 5pm and midnight on the Island's north and west coast beaches.
Fires and barbecues are banned on most publicly owned land, including cliff paths and car parks without written permission.
Chief Fire Officer Jon Le Page explains where fires are most prolific.
"The area that I'm most concerned about is the south coast cliffs because that has been left to nature for such a long time, and because there's a lot of dried out, dead vegetation there. It is ripe for ignition.
Any properties on the south coast cliffs - they're the kind of trouble spots we are looking at if there's a fire in those locations."