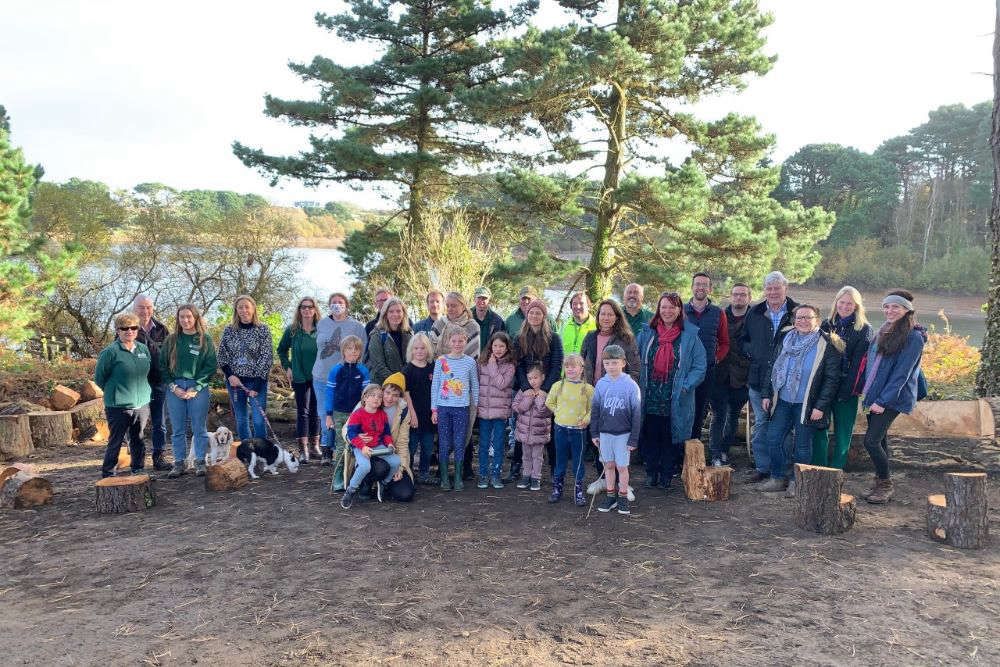 Children can learn alongside nature as an outdoor learning area has been opened next to St Saviours Reservoir.
Guernsey Water has worked with La Société Guernesiaise and GROW to develop an accessible space for kids to get to grips with nature.
It is located in Les Annevilles pine forest off the Millennium Walk.
Guernsey Water's managing director Steve Langlois says biodiversity issues prompted its creation.
"One of the reasons that we've created this education space is to try to help people to learn more about nature and the environment around them.
Lockdown has connected people with nature more but the truth is that actually we are facing a real crisis of biodiversity around the world and it's affecting Guernsey as well. This space will help people to learn about that.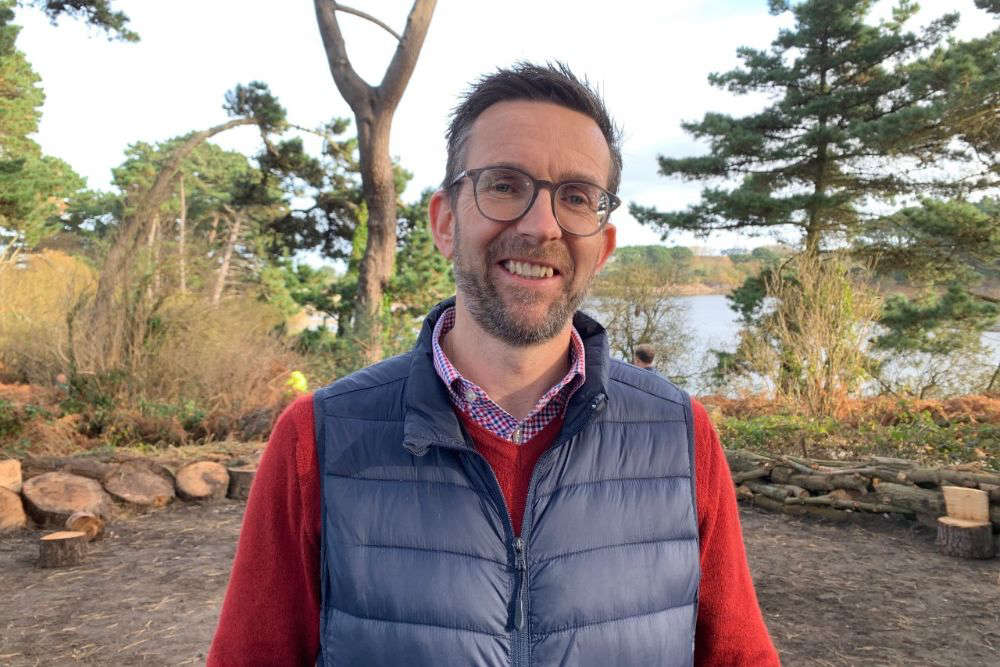 Steve Langlois helped to create the classroom area.
The Island Strategy for Nature, one of the really important aspects of that is education so that's the main reason for creating this education space that we can use to help people learn about the value of water and the surrounding areas.
It's mainly focused on use by schools or community groups and you can book the space on our website but actually it's a space that's open for anyone to use if it's not in use by one of those groups."
The first lessons have taken place in the outdoor classroom this morning with around 10 home-schooled children and their parents getting involved.
They learned to make bird feeders with officers from La Société Guernesiaise.
Becky Ogier says she worked to help create resources for education.
"We're working together so that people can come down and get a 'Spot a...' sheet or download a QR code and get this extra dimension to walking around the reservoir looking for species that are seasonal.
It's a really unique resource, the reservoir, we've got a big body of water and we've got all the surrounding area with all the trees and the wildlife and I think the outdoor education are will become a focal point for adults and children who would like to learn more about the area.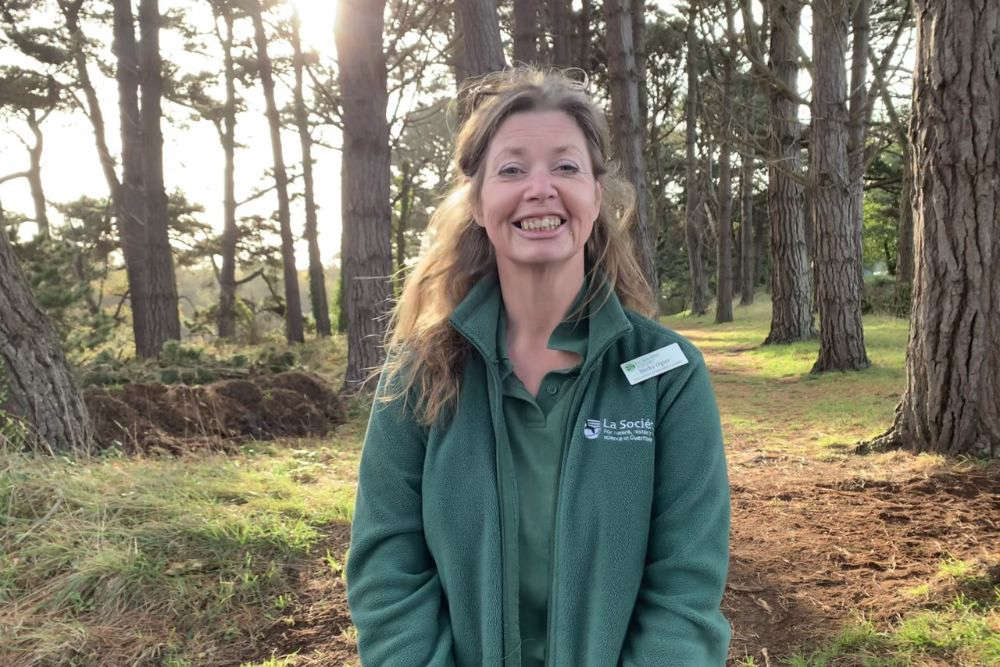 Becky Ogier hopes to provide further lessons for children in the space.
A large point of the education team is that we're hoping to give every Guernsey child a shared baseline of environmental education so somewhere like this is fantastic to be able to give lessons, presentations, activities - it's a really great resource."
Alongside the classroom, the Millennium Walk has been resurfaced and should be more accessible for those who have reduced mobility.