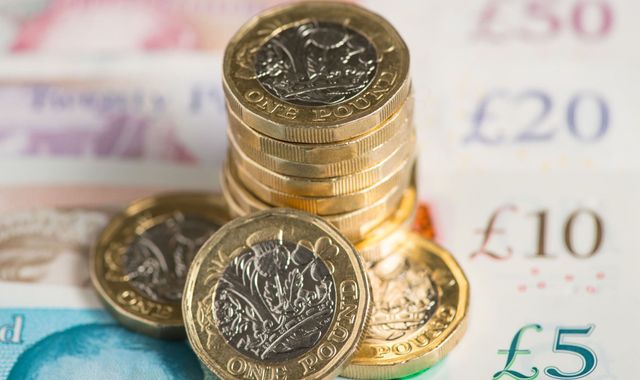 Businesses in Guernsey that receive wage subsidies for January and February will not have to pay the money back.
Policy and Resources has gone back on its 'support recovery clause', deciding it won't apply to Payroll Co-funding given out for the first two months of 2021.
In this second lockdown, the States of Guernsey had added a clause to the Payroll Co-funding scheme that businesses claiming money that go on to bounce back and turn a profit pay some of it back.
The authorities then said that sole traders and the self-employed would not be liable to refund anything on the £50,000 they make, as this would be regarded as personal income.
Now P&R has agreed that the support recovery clause won't apply at all for January and February, it says, following discussions with industry, to avoid large scale redundancies, and having considered the rapidly evolving situation of the pandemic.
The Committee says all business support measures will be kept under review, and the support recovery clause will be revisited towards the end of this month.
"With the intention for this to be a shorter lockdown than last year, it is anticipated that businesses will be reliant on support for a shorter period than before. With this in mind, we have made a decision to indicate now that there will be no support recovery for legitimate claims within the first period of lockdown up to the end of February.
The decision has been made urgently in order to avoid, in particular, large scale redundancies which could hamper the ability of some sectors to recommence trading quickly. This demonstrates that we are listening and communicating actively with industry across a broad range of sectors and have taken on board the urgent need for more clarity. We must continue to ensure that we balance carefully the protection of public funds against the needs of industry to bounce back out of lockdown as in 2020." - Deputy Mark Helyar, Treasury lead for the Policy & Resources Committee.
The Guernsey Building Trades Employers Association has welcomed the decision.
"The GBTEA would like to thank all involved in our negotiating team who have had successful talks and negotiations with Deputy Mark Helyar and his team at Business Support with reference to the States of Guernsey Co-funding Scheme.
Clearly there were faults with what was on offer and to their credit, Mark Helyar and his team have listened, and a satisfactory conclusion has been reached for all."
Business support applications can now be submitted for the period from 23 January to 31 January.