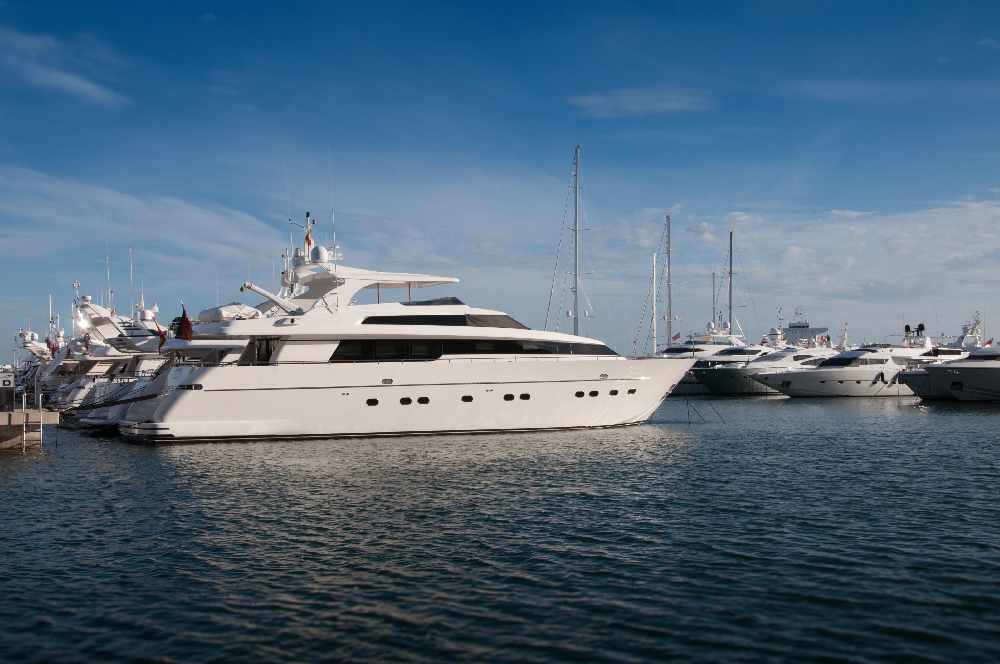 Restrictions on pleasure boating and general aviation have been relaxed further as the Bailiwick enters Phase 4 of the Exit Strategy .
Under the new guidelines effective from 00:01am Saturday 30 May 2020, (local time) boat owners and aircraft pilots are no longer time limited to being out at sea or in local air space.
People permanently residing at the same household and companions not at the same address may now accompany boat skippers on board vessels.
Where possible, social distancing of up to 2 metres and cleaning and hand hygiene requirements should be maintained at all times.
Sark and Alderney are now open to recreational boaters. Any swinging moorings around Sark or at Braye Harbour are currently not in use and vessels should not use them until advised by the relevant harbour authority. All vessels planning to visit Alderney are required to contact the Alderney harbour office in advance on +44 (0)1481 820070 or at harbour@alderney.gov.gg.
At the request of Herm, recreational boaters are not permitted to enter Herm Harbour or land on Rosaire Steps. Access and anchoring in bays across the Island is permitted but it should be noted that Herm continues to have limited amenities and facilities open.
Vessel owners are required to check the latest local notices regularly for updated instructions and changes, before putting to sea, using Guernsey Harbours' website http://www.harbours.gg/Guernsey-Navigation-Warnings-Notices . These are also published on the Guernsey Harbours' Facebook and Twitter accounts.
With controls on pleasure boating being relaxed, Guernsey Harbours are urging boat owners not to consume alcohol if they are going to be in charge of a vessel during a trip out to sea or to other islands of the Bailiwick.
Guernsey's Harbourmaster Captain David Barker said: "We would urge all boat skippers of pleasure vessels not to drink alcohol and then take to
the water to or from Guernsey, Herm, Sark, or Alderney. Guernsey Coastguard has previously had to launch Search and Rescue assets, like the RNLI lifeboats, to deal with a number of incidents where skippers were under the influence of alcohol after a full day's drinking and have been unable to make it safely back to port.
"I take a very dim view of this, as skippers who are drunk and in charge of a vessel are not only putting their own lives at risk, but their passengers, and other vessels as well. Dealing with incidents like these diverts precious SAR resources from other emergencies or incidents that may also occur around the coast or at sea. I will not hesitate to use available legal powers I have as Harbourmaster if offenders are caught under the influence of alcohol and in charge of a vessel."
For General Aviation out of Guernsey and Alderney. Pilots are no longer limited to the frequency and duration of flights, although the restrictions to leave local air space remains.
Persons permanently residing at the same household and other people at a different postal maddress may accompany aircraft owners and pilots in the aircraft flights. This will be subject to social distancing of up to 2 metres where possible and the maintenance of hand hygiene and cleaning requirements. However, all flights should continue to be arranged with a minimum of 24 hours' notice through their appointed fixed based operator or the Guernsey Aero Club.
All flights require prior permission with a minimum of 24 hours' notice using the published 'Prior Permission Required' (PPR) process.
All flights will need be operated within the current published operating hours of Guernsey and Alderney Airports. Airport extensions are not available.
All flights are required to take off and directly land back at their airport of origin unless an alternative flight plan has been specifically authorised.
Aircraft must have a valid airworthiness certificate before flights can take place.