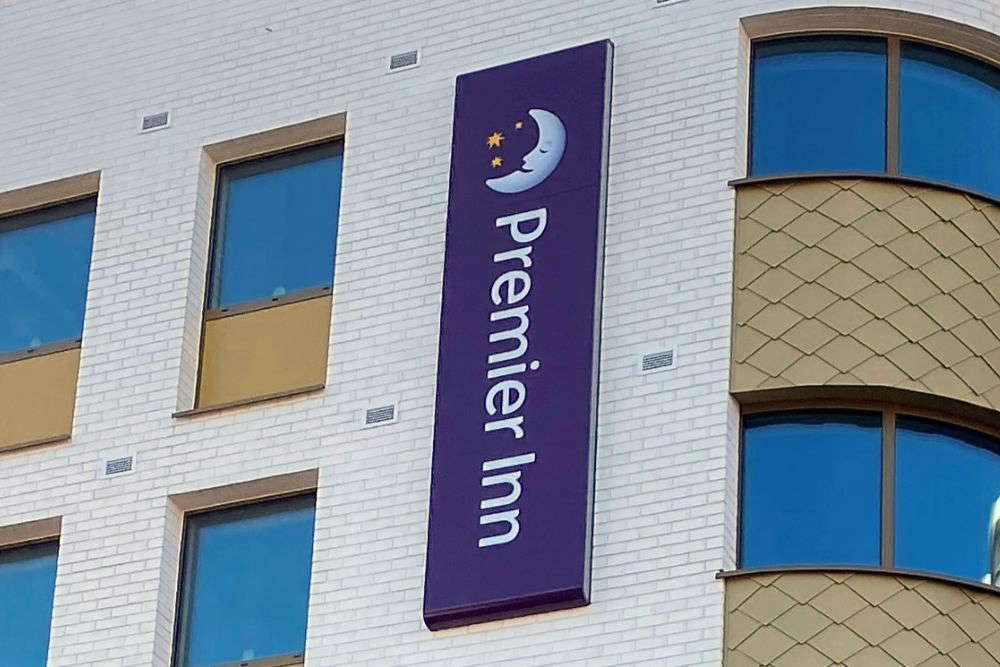 Guernsey's Premier Inn is on course to open at the end of February, with contractors putting the final touches to the Admiral Park hotel.
Plans for the development were announced in June 2019, as part of Comprop's £40 million redevelopment of the area.
The 100 bedroom hotel is now nearing completion.
Regional Operations Manager Matt Case told Island FM staff and contractors are applying the finishing touches:
"Making sure the bedrooms have all the beds and furniture that makes it as comfortable as hopefully people find it, and then the team will be on site completing training and making sure they are feeling really confident to welcome guests.
We feel that the hotel is well-placed to welcome a number of different guests - business visitors and families. Obviously we are not a 5-star hotel and appreciate that there are a number of those in Guernsey who do a phenomenal job.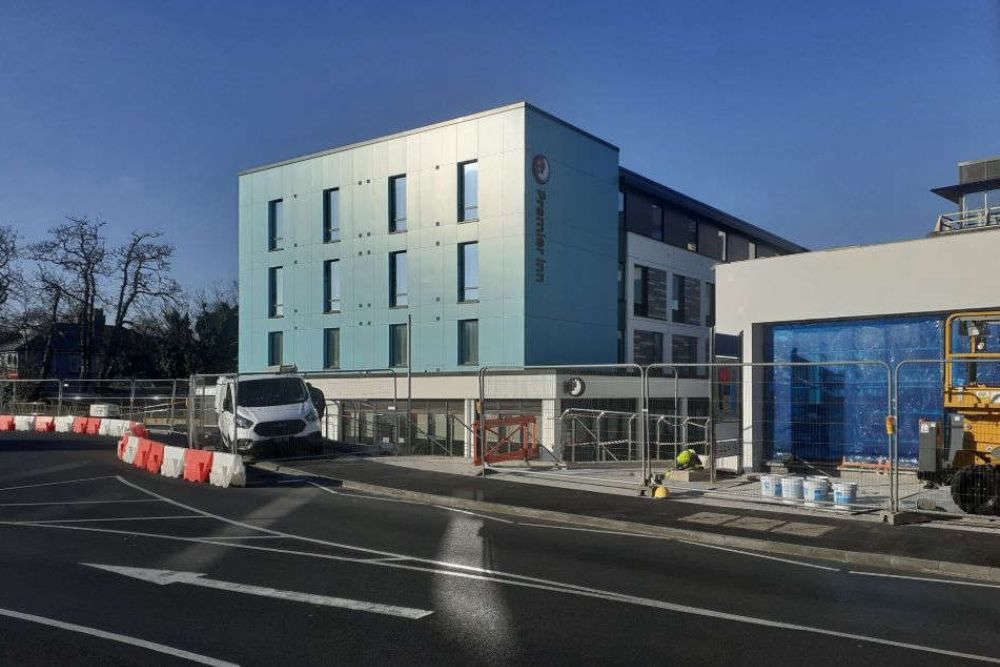 Construction of the Admiral Park Premier Inn is nearing completion
Despite the well-documented difficulties recruiting to Guernsey's hospitality sector, Mr Case says staff recruitment has gone very well and there are just a few roles left to fill.
"We have an incredible response in terms of applications. We have had more than 100 applications so far for a range of roles. We have been doing interviews for the last couple of weeks now. Training has started and contracts are being signed."
The opening of the company's second Premier Inn in Jersey has been delayed by around five weeks.
The 122 bedroom hotel on Bath Street had been due to welcome its first guests in mid-February but it is now expected to open in late March.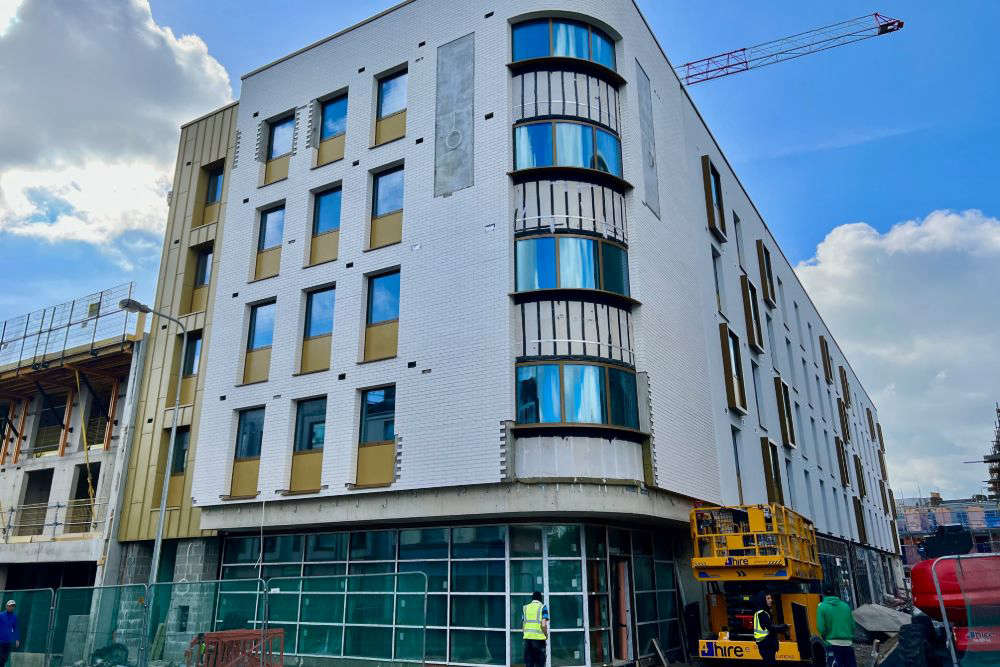 The Premier Inn on Bath Street in St Helier.
Mr Case says the company is expecting a big demand in hotel rooms in the Channel Islands this year:
"We're seeing a high demand for people to book in out-of-city locations. Whether that's by the coast or our properties near national parks or local attractions, we're seeing a big rise in bookings there compared to what has always been our 'core' city centre hotels."
He added that the existing Premier Inn at Charing Cross in St Helier has been a 'brilliant success' and given the company an idea of what they can expect in terms of demand for hotel rooms:
"Charing Cross is the one hotel we've already got in the Channel Islands, so we can use that as a benchmark. Bookings and occupancy rates have been really strong - last week it was fully booked every night. We're seeing a real stable level of occupancy - I think it's a benefit of our position in the market that we're not particularly seasonal.
Whilst we're fully booked all summer with holidaymakers who want to get away and to come and see the beauty of Jersey, even in the quieter periods, we continue to stay open and continue to see occupancy rates upwards of 70% - either from business travellers or people visiting friends and family all year round."