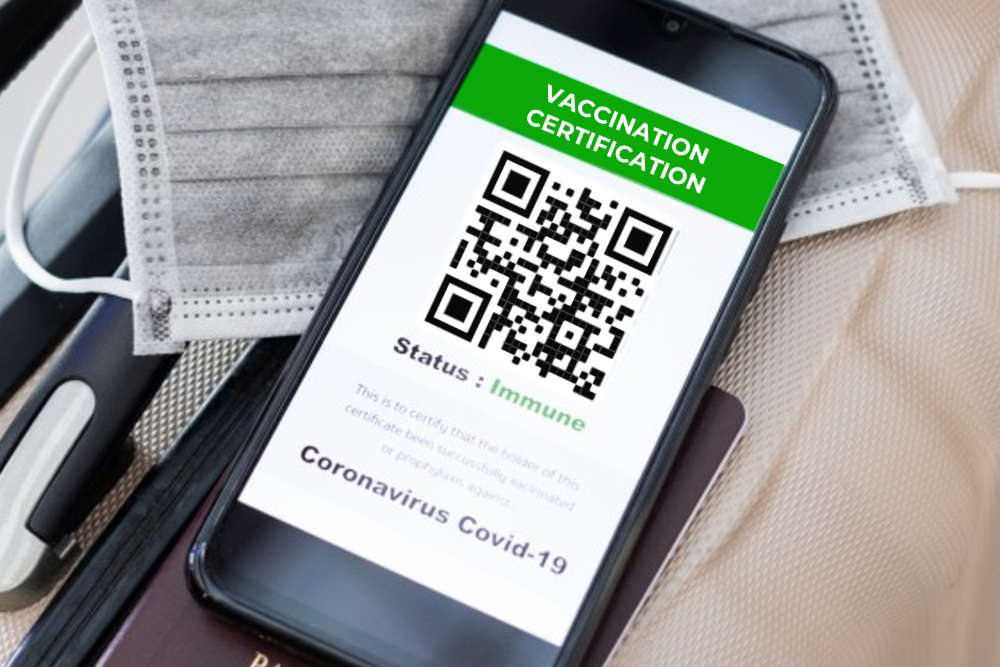 The introduction of QR codes to be used on the travel tracker and internationally has been delayed by around a fortnight so far.
Director of Public Health, Dr Nicola Brink, previously said they were due to be rolled out by the end of September.
The digital codes are already in use across the UK and Europe.
Last week, Jersey's government advised residents there to download the ID app YOTI in preparation for the rollout of its QR-compatible online vaccine records.
Island FM has been told that 'other border requirement priorities' have taken precedence, in order to keep Guernsey in line with changes in the UK.
A States spokesperson says the Travel Tracker has been able to prove someone's vaccination status for some time, and QR codes will be the next addition to the platform.
We're told Guernsey officials have been working with the NHS' digital health team to implement them in a way that allows friction-less travel across borders:
"Although QR codes are the next stage in the evolution of digital verification, it is not just about the production of the QR code, but also about how to use QR codes effectively - specifically to allow smooth passage through borders.
"Guernsey has been working closely with NHS colleagues over the last month or so developing the ability to generate QR codes and have them displayed within Travel Tracker so that they can be used for both international travel and domestic use." -States of Guernsey statement.