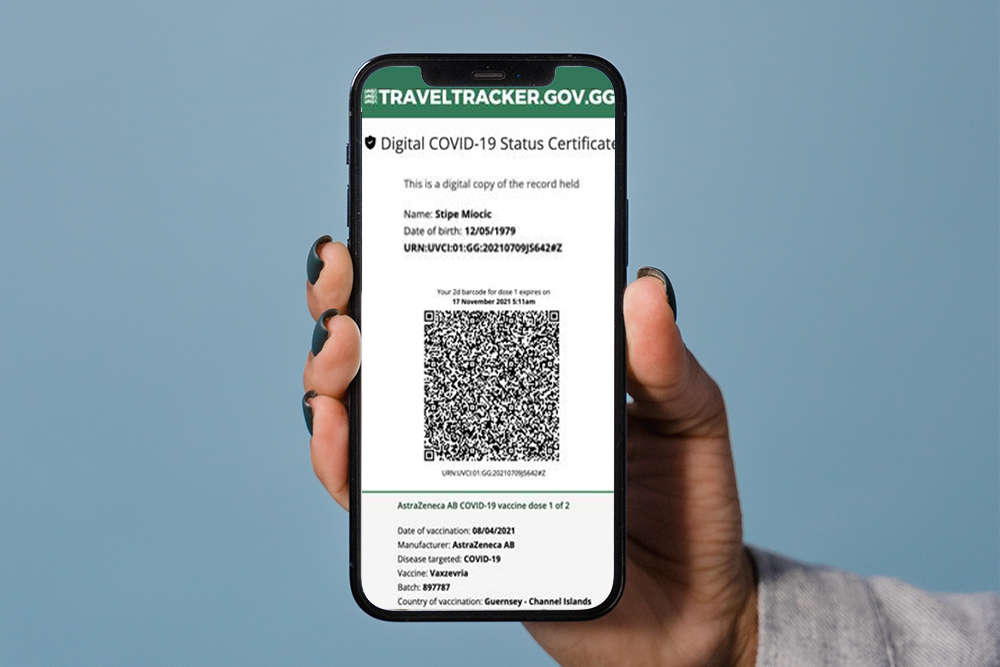 From Friday (22 October) QR codes should be available on islanders' digital Covid-19 vaccination certificates.
In August, Dr Nicola Brink confirmed to Island FM that QR codes would be introduced as part of the Bailiwick's coronavirus certification for international use.
The change was supposed to come into effect by the end of September. It was delayed due to 'other border requirement priorities'.
The codes will work directly with the NHS 'Covid Pass' system, as well as being included in the Travel Tracker.
Each time an islander logs into their account the code will update to reflect the most recent vaccination information for that person.
Countries like Scotland, Wales and France now require people to show proof of their vaccination status in many public places.
Officials say the introduction of these passes could be delayed if testing fails.
"The aim is that these will be available to islanders in time for the half-term break next week, but this is subject to final agreements and testing being completed."
1/2 From Friday 22 October, 2D bar codes, sometimes described as QR Codes, are expected to be available for Bailiwick of Guernsey residents as part of their digital vaccination certification. pic.twitter.com/8zdHEihqFH

— States of Guernsey (@Govgg) October 19, 2021
The States' Strategic Lead for Operational Delivery Jason Moriarty says the change will make life easier for people travelling outside of the Bailiwick.
"Our teams have worked closely with UK colleagues to deliver this solution as international and domestic requirements continue to evolve. We will be working very hard this week to ensure we can 'go live' with this new tool before half-term begins.
We appreciate that it's something many islanders have been asking for, for the past few weeks, and I'd like to thank them for their patience.
While travellers from the islands have largely managed well when abroad by using the current paper and digital vaccination certificates, the ability to use these new codes will make it even easier for them especially as, more and more, it becomes the norm for travel and attending various events and venues."
Each individual code will be valid for 30 days before a new one must be generated through the Travel Tracker automatically.
Jersey introduced similar codes to its certificates this week.