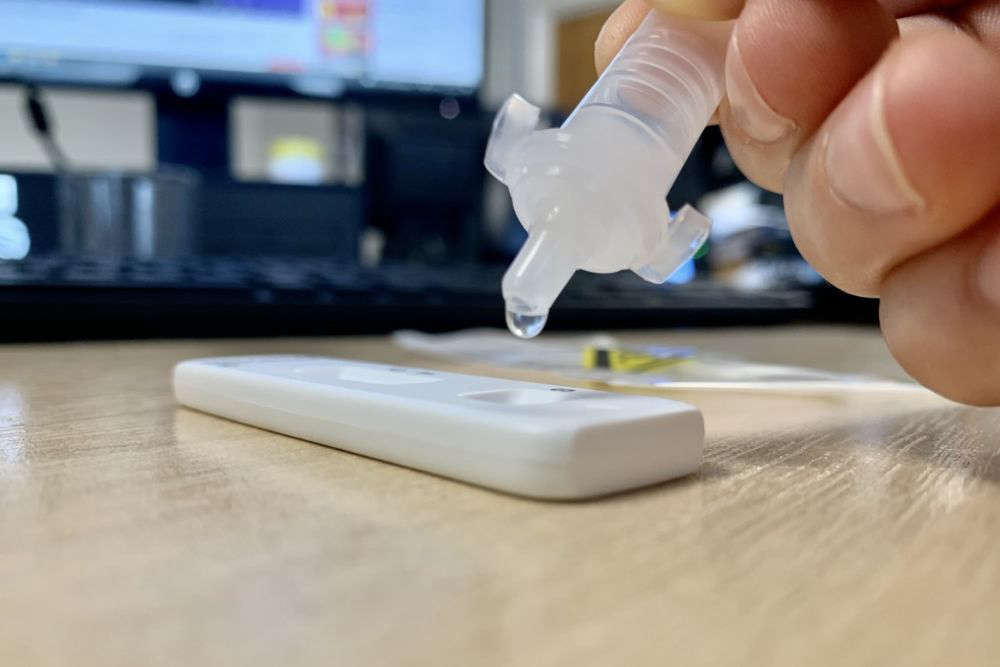 The Civil Contingencies Authority urge islanders to resume Covid precautions immediately.
The Civil Contingencies Authority is warning islanders that they need to resume regular Covid precautions to protect healthcare, education and essential services.
Just one month after Guernsey removed all of its legal Covid restrictions, reported case numbers have reached a record high.
They now exceed 2,500, and the CCA admits that the actual figure could be higher, as there are likely to be asymptomatic and unreported cases.
Islanders are being asked to wear face masks again voluntarily in indoor public places.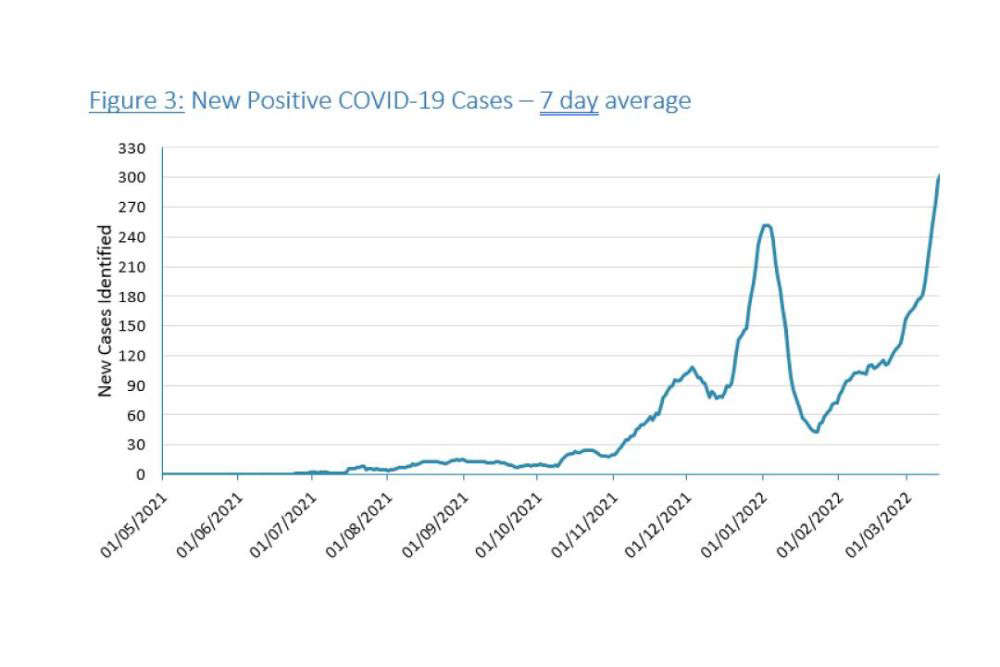 Credit: States of Guernsey
The number of Covid-related hospital admissions remains low, at 9, but services are stretched.
The director of Public Health, Dr Nicola Brink, says the hospital is suffering from staff shortages and high inpatient numbers.
"We have seen in recent days the hospital coming under increasing pressure, due to the combination of a busy period in terms of admissions and large numbers of staff who are off with COVID-19. But the hospital is not the only critical service that is struggling at the moment, as we know from colleagues in Education that schools are dealing with significant staffing pressures as are other public services. This is also being reflected in the private sector too."
The chair of the Civil Contingencies Authority, deputy Peter Ferbrache, blames some islanders for the rise in Covid cases.
"It has been clear that a significant portion of the community have relaxed to the point of no longer doing the basics that we have all become familiar with in the last two years; wearing face coverings where needed, staying at home when unwell, and taking sensible precautions like good hygiene and giving people space."
Around half of Guernsey's schools are reporting 'significant staffing concerns'.
Businesses are also be asked to encourage staff who can to work from home again as the CCA says staff absence is equally being felt in the private sector.
Deputy Ferbrache says that these measures need to be reintroduced immediately, although without any legal enforcement at present.
"We are now at a point where it is really essential that the community supports these measures with some urgency so we can reduce
the spread of the virus and the impact it is having on essential services and the island's businesses more widely."
Dr Nicola Brink says it is important that people start to take precautions, but not panic.
"While a large number of cases is not, of its own, necessarily a cause of concern, when those cases are having a detrimental impact on the delivery of essential services that all islanders rely on, we have to collectively as a community take action to help alleviate that pressure."