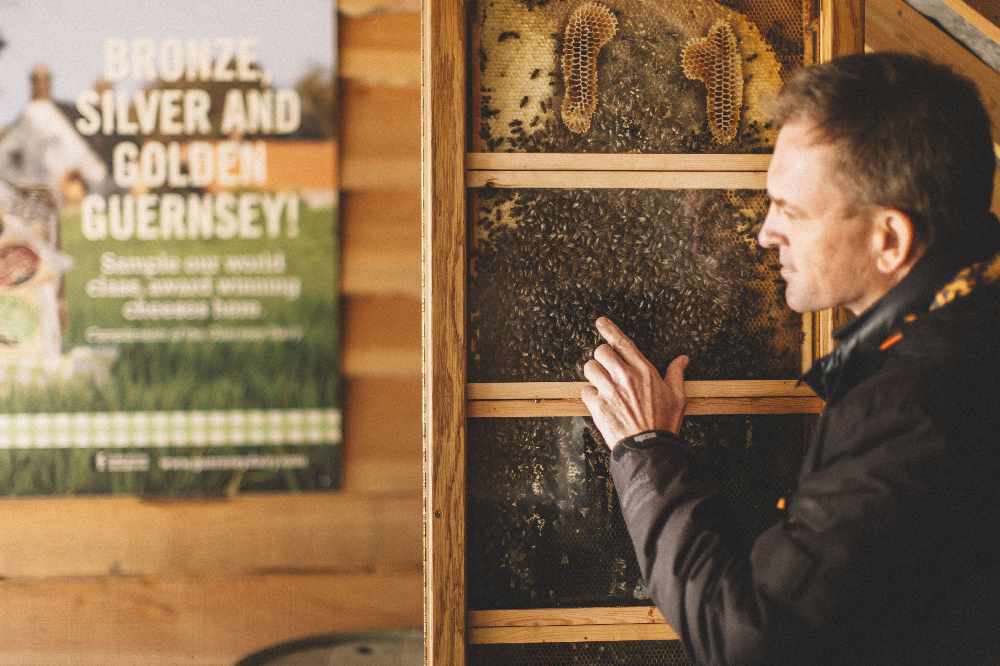 Rise in visitor numbers announced for tours of the apple cultivating farm and orchards.
Tours which started as a sideline activity to cider making have now reached just over 3,000 visitors in 2019 which is up 20% on 2018.
Manager James Meller said "We started the tours as an after work activity for sports and social clubs because we wanted to show local people what we do."
But now the profile of the visitors has changed and expanded to tourists and shore excursions from P&O and Cunard. This has increased the visitor numbers.
Last year also saw regular weekly visits from parties of German tourists holidaying in Jersey and Guernsey.
"We are delighted with the feedback from visitors and it is a real boost to be told by passengers from the various cruise ships that they have read about us on TripAdvisor before they get here and that the tour has lived up to their expectations", said Mr Meller.
Over the last three winters Rocquette Cider has been working on improving their facilities for visitors to the farm. They have developed an area specifically for groups to learn about the process of cider making while tasting their ciders with local cheeses and chutney. Works include the construction of a subterranean cellar for the purpose of storing barrels for maturing apple cider brandy and a custom-built observation beehive which enables viewers to see the bees, that pollinate the orchards, at close range behind glass.
"We want to make the tours as informative as possible for visitors and we will continue to develop our offering. There have been a lot of changes here and l believe our regular guests have enjoyed watching the evolution" said Mr Meller.
" We hope that the islands visitor numbers remain strong and that essential air and sea links will support our commitment to developing the tourism side of our business"
Among the guests this year have been several young school parties who have been interested to break from the classroom and visit the countryside and wildlife as part of their educational plan.
" We do not use any chemicals at the farm and have embarked on a new soil regeneration project so we are very keen to show visitors what we have been up to. We run the business out of a working family farm which is not generally open so booking on a tour is the best way to see behind the scenes".
Tours can be arranged for parties of 10 to 35 and run on weekdays starting at 6PM between April and October. Anyone wishing to book a tour should contact Craig on orchardwalks@rocquettecider.com