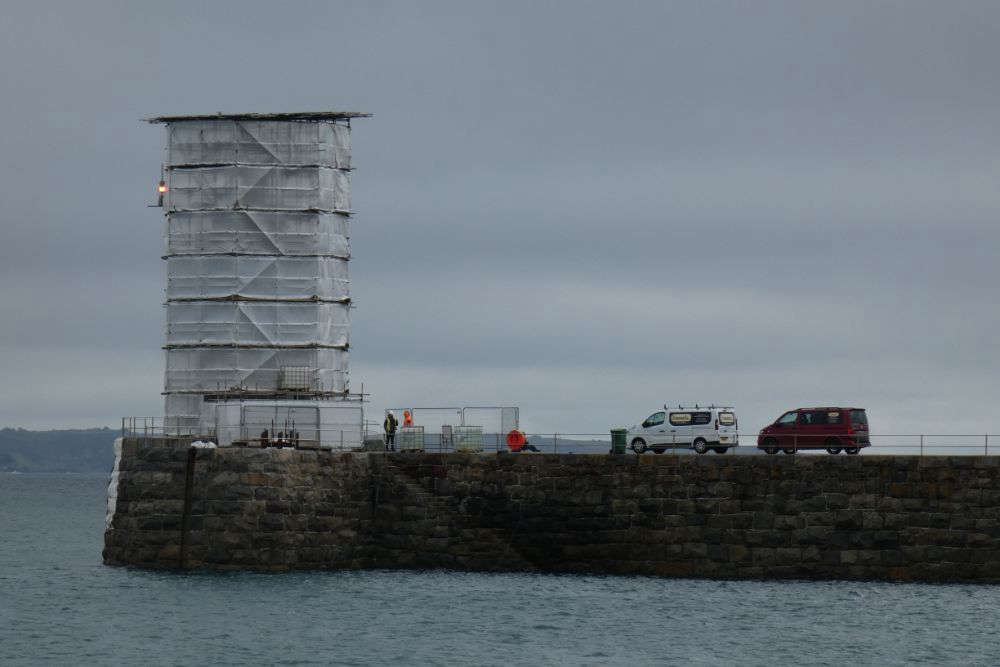 The granite on the 155-year-old lighthouse at the end of the breakwater has been re-pointed to protect it against cracking and water damage.
Guernsey Ports have been working on restoring the Castle Emplacement Lighthouse, as part of its ongoing maintenance regime.
The scaffolding will remain in place while the lantern and the metal cupola at the top of the tower are both rebuilt on-site.
Head of Technical Services for Guernsey Ports, Martyn Stanfield, explains the work carried out so far:
"The external masonry joints have been removed to approximately 25mm depth over the entire lighthouse.
There were cracks, small holes and larger voids in the masonry joints.
Stoneworks have repointed the joints with a lime-based mortar using a fine grade sharp sand and lime-based heritage cement. This will not only reduce cracking and water ingress, it also uses traditional materials to retain the lighthouse's historic appearance."
He said that the Lighthouse is essential an navigational tool, aiding vessels through local waters.
Centre of the tower where the lantern will soon be rebuilt.