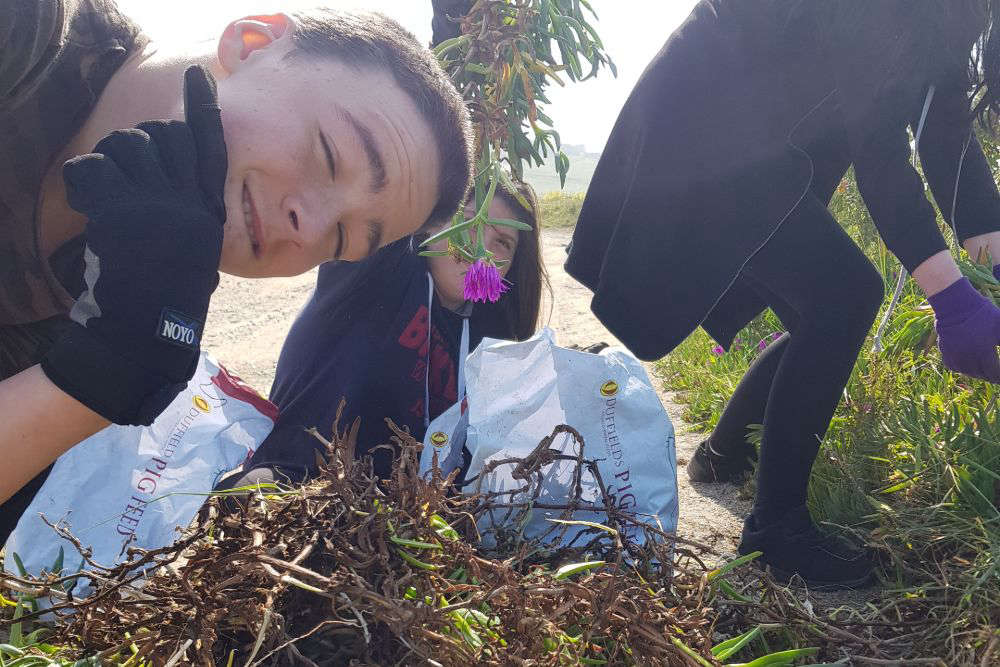 Students, volunteers and environmentalists have been removing Sour Fig from the island's sand dunes. 
The Guernsey Conservation Volunteers have joined the Alderney Wildlife Trust and other Alderney residents to tackle the invasive non-native plant.
The GCV has plenty of experience with Sour Fig, having removed 60 tonnes from 12 sites across Guernsey in the 25 years since it formed.
The species is originally from South Africa and was accidentally introduced to the Bailiwick in the 1950s.
Roland Gauvain from Alderney Wildlife Trust says biodiversity is at stake if nothing is done:
"A lot of our fine coastal species, where they're only found in small areas, are extremely susceptible to it and there are areas of sour fig surrounding the only habitat for it. So if we allow it to spread into those areas we may lose these species. It covers 2.5% of the island's area which is an incredibly rapid spread, and it gets into those areas along the coastline which are very species rich. So it dramatically effects biodiversity and unfortunately it is pretty, aesthetically pleasing with a large pink or cream flower and people like that look so people are still taking it, planting it and spreading it."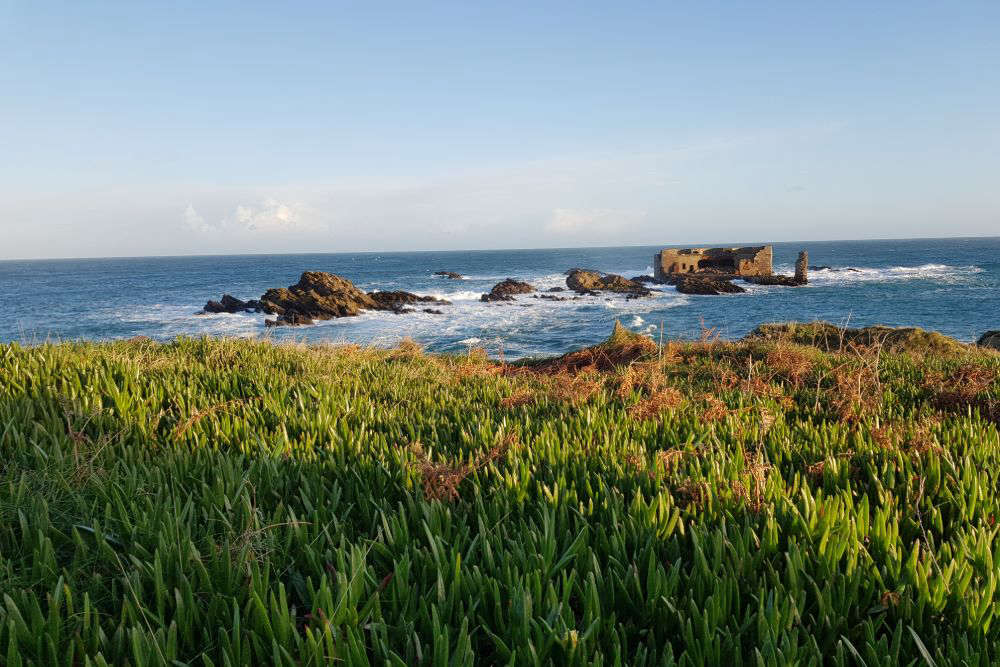 Its fleshy spiky green leaves form dense, impenetrable mats and stop other species from growing through it.
It has taken over areas of the island that equate to five times the area of Braye Common, to the detriment of many wild flower species, pollinators and butterflies.
Roland says the plant also impacts sand dunes and prevents them from acting as a natural barrier to rising sea levels or preventing erosion.
"The problem we are experiencing with sour fig is just the tip of a mountain of issues coming about because of climate warming. It's these invasive species that were held in abeyance to some degree by temperatures, frost that we just don't have anymore and in the last 50 to 70 years we've seen it spread to cover an area five times the size of our largest grassland area"
Roland says Sour Fig is not easy to get rid of as it is fast-growing and is easily spread by people and animals.
This species is so environmentally devastating that the UK government has listed it on Schedule 9 of the Wildlife and Countryside Act, making it an offence to plant or otherwise cause to grow these species in the wild.
"Being aware the species that are not actually part of the eco-system can actually do huge harm. So it's not just sour fig but there are other species that people can spread and often it is entirely unintentional. If you are out for a walk you can pull them up yourselves and leave them in piles and talk to local organisations who can pick them up and destroy them."