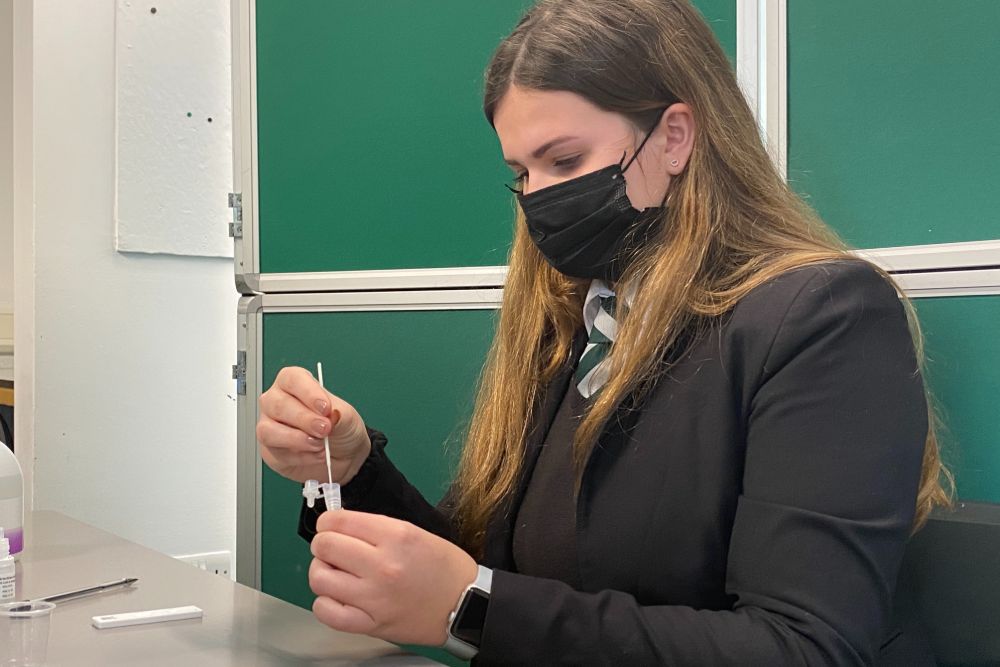 ESC has updated its guidance for Covid measures in Guernsey's schools after the Easter holidays.
When students return from their two week break, some restrictions in education settings will be relaxed.
No longer will pupils have to undergo routine surveillance testing, and non-household contacts will not need to test unless symptomatic.
These changes have been made to align with the wider community guidance, however a number of restrictions will remain.
It is expected for the first week of term that face coverings should continue to be worn by staff and students in classrooms and communal in secondary and post-16 settings as a precautionary measure.
Staff in primary schools are expected to wear face coverings in situations indoors where social distancing between adults is not possible , and on transport, Years 7 – 13 students will also be required to wear a face covering.
As hundreds prepare to sit their GCSE, A-Level and IB examinations, Education has also provided guidance for exam students after the holidays.
Those students will not be required to test prior to each exam, although they should have access to an LFT in case they become symptomatic.