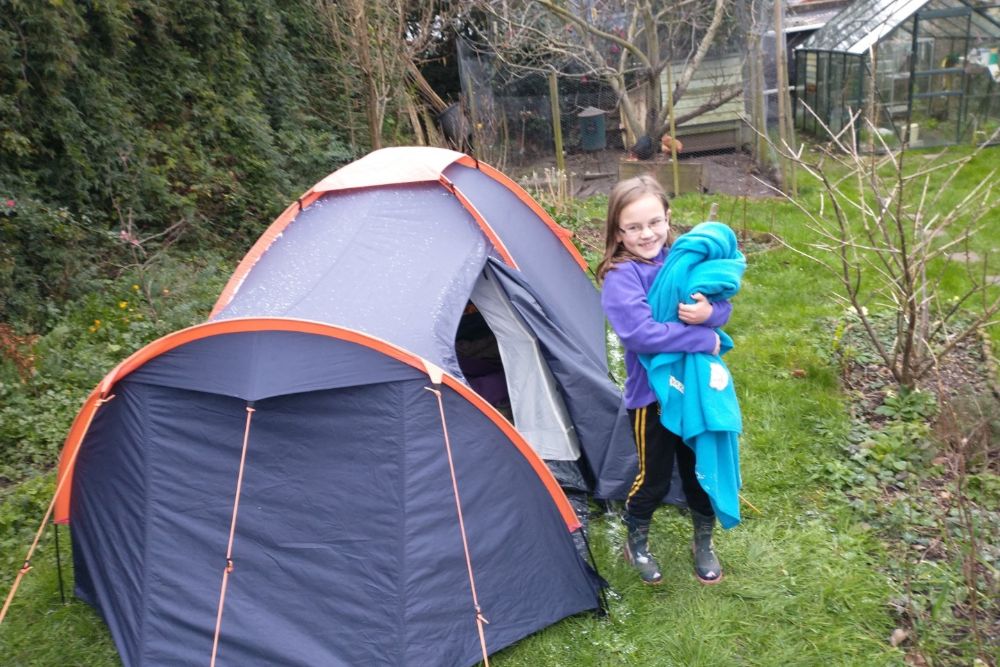 Beavers, Cubs, Scouts and Explorers are challenged to sleep under canvas to earn a bespoke virtual camp badge
Scouts in Guernsey are taking part in a virtual camp this half-term which involves being challenged to spend a night under canvas and braving the February cold.
Other activities this week involve cooking supper, toasting marshmallows, making breakfast and taking part in a Zoom camp fire which happens tomorrow (12/02/21)
If you take part, you will be presented with a bespoke virtual camp badge once you've completed the challenge.
Bailiwick Scout Commissioner Andy Snell says it is very cold at the moment so a little bit of judgement and sense is needed by parents, but the important thing is to have fun but stay safe:
"We're looking at our youngsters setting up a tent, maybe outside, possibly inside, building a shelter and sleeping overnight if possible.
"We're delighted to say that we've had a number of Beavers, Cubs and Scouts who have actually slept outside or they have pitched tents in greenhouses, in sheds or in their back gardens. We've even had a seven-year-old Beaver called Jessica who has slept one night outdoors, snuggled up in a tent with her mum who was very brave to join her.
"They came up with some great ideas for keeping warm when sleeping outdoors in February - keeping your sleeping bag in the house for as long as possible, doing exercises before going to bed, wearing a hat before bed and visiting the bathroom before you enter the tent so you don't have to get up in the night"