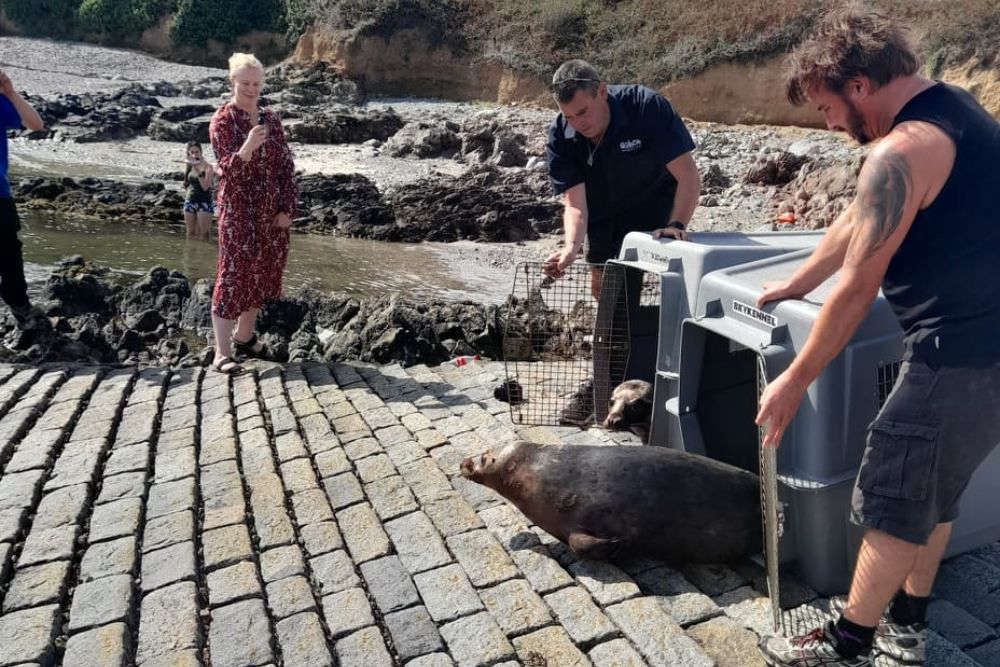 India and Joey the seal pups
India and Joey, two seal pups rescued in Channel Islands waters, are due to be released back into the wild this week.
Joey was found off the coast of Jersey last November while India was rescued in Guernsey in March.
Joey in the GSPCA pool last year
Both have been cared for by the GSPCA and have recently been given the all-clear from vets.
GSPCA Manager, Steve Byrne, says the good weather forecast means it's the right time to let them back out into the wild.
"India and Joey the seal pups are ready to be released back to where they belong. Both were so thin and unwell when they were rescued and have been through a lot but they are now both ready for the wild."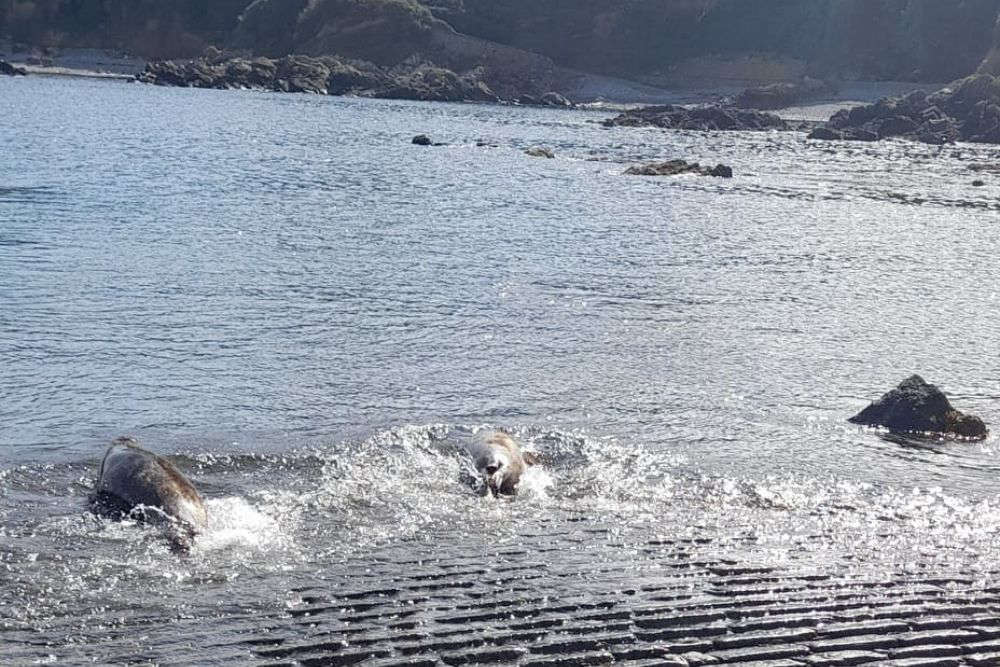 Now the seals have returned to the sea at the slip way near the Fairy Ring.
Mr Byrne explained how the release went.
"The weather was amazing and location fabulous and India was the first to swim off although keeping an eye on us for sometime. Joey however wasn't as brave and kept in the shallows for some time before venturing into deeper water."
He continued: "We do ask people to not go looking for them and to ensure you don't approach them as they settle back into the wild.
There is a good chance they will stay close to the coast to start but as they get braver they will move further afield.
We would have ideally liked to release Joey in Jersey but with the covid restrictions and we are so busy it was the best case scenario and you never know he may well swim south."
Geoff George Head of Marine Mammals at the GSPCA said:
"At 62kg Joey and 58kg India they were ready for the wild. Joey has been one of the most aggressive pups we have had but he took his time before swimming off.
Each release is different and this is a first for Guernsey as we normally go to Jethou."
The animal charity still has two more seal pups in its care; Titan, who was found in Guernsey and Pork Pie who was first spotted by the Cornish Seal Sanctuary in Bude.