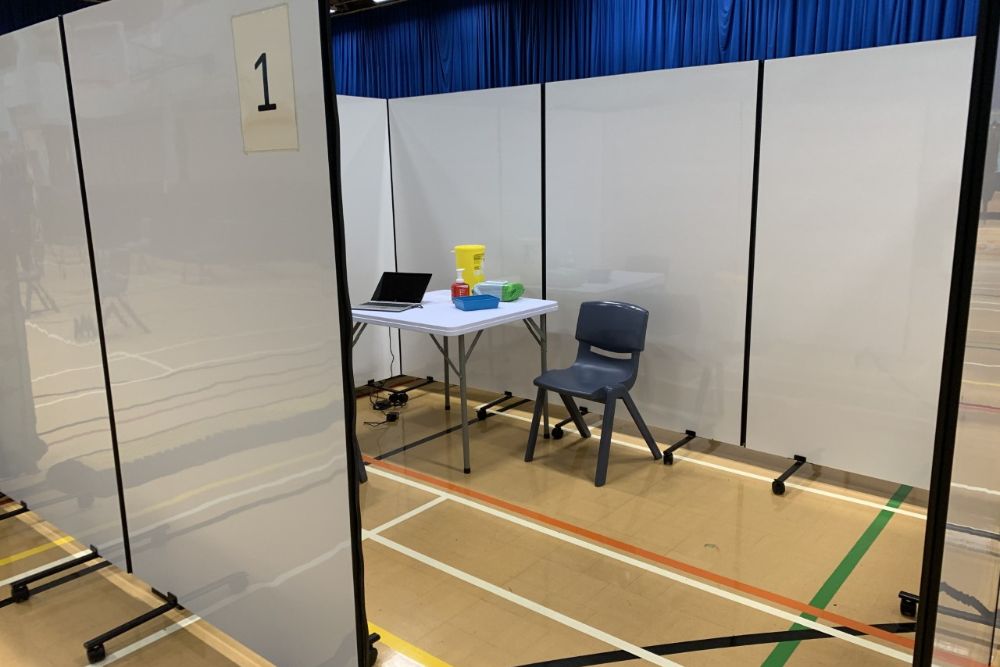 Carers Guernsey is calling for those who care for critical or vulnerable members of the community to have a higher vaccination priority.
The charity which represents informal carers wants them to move into Category 6 of Guernsey's vaccination programme, alongside those considered 'higher risk' due to underlying health conditions.
It would mean them getting the jab ahead of over 65s.
Carers Guernsey considers islanders with higher vaccination priority should include those providing care for someone who would be vulnerable if the carer were unable to provide normal levels of care and support because they were ill with Covid-19.
One carer says that the consistency of which carers attend a person in need of care is important.
"The primary carer is the person with the most in depth knowledge on every level around the person they care for... medications, routines, patterns, signs, triggers - a primary carer is absolutely invaluable to each and every dependent person.
"Take the carer out of the equation and the dependent becomes further vulnerable and affected by change."
Alysa Martel, Manager of Carers Guernsey has been telling Island FM why she thinks it's necessary for carers to be vaccinated sooner.
"If they're (the carer) shielding a vulnerable person, or coming into contact with that person as their main carer, their main concern is that they should be as low risk as possible for passing the virus onto that person. But also, if they were to get ill with the virus then they would be leaving their vulnerable person without someone to care for them."
The charity says moving carers higher up the vaccine priority list would be in line with the latest guidance from the Joint Committee for Vaccination and Immunisation (JCVI), which States of Guernsey has previously followed.
"Following the JCVI guidance that carers should be vaccinated alongside their cared for would recognise the invaluable contribution that carers make in our community and the role they play in relieving pressure from our care system.
"It also makes sense for the protection of the people they care for, who may receive the vaccine sooner but will have to continue to isolate until their carer is also vaccinated." - Alysa Martel, Manager of Carers Guernsey
Currently, the ranking of vaccination prioritisation is:
Residents in a care home for older adults and their carers
All those 80 years of age and over and frontline health and social care workers
All those 75 years of age and over
All those 70 years of age and over and clinically extremely vulnerable individuals*
All those 65 years of age and over
All individuals aged 16 years to 64 years with underlying health conditions which put them at higher risk of serious disease and mortality
All those 60 years of age and over
All those 55 years of age and over
All those 50 years of age and over
Rest of the population (to be determined)
Meanwhile, the Director of Public Health has said its too early in the vaccination programme to judge how often we will need a jab to remain safe
Dr Nicola Brink says the vaccination programme is still in its infancy, so enough quality data has yet to be collected before proper analysis can begin on how frequently people should be vaccinated.
She says we will probably need to wait until we are six to ten months post-vaccination before the experts can make an accurate determination:
"What they are doing is looking at the rates of antibody decline to give us some ideas on the levels of protection. But the data is just not there yet. The duration of immunity following vaccination, we simply don't have that data, so we're not sure whether we'll have to boost people each year or every second year. That data will become apparent.
We're also not sure whether the virus will mutate so that we will have to tweak the vaccine slightly if we give a booster dose. So that's the big unknown at the moment."