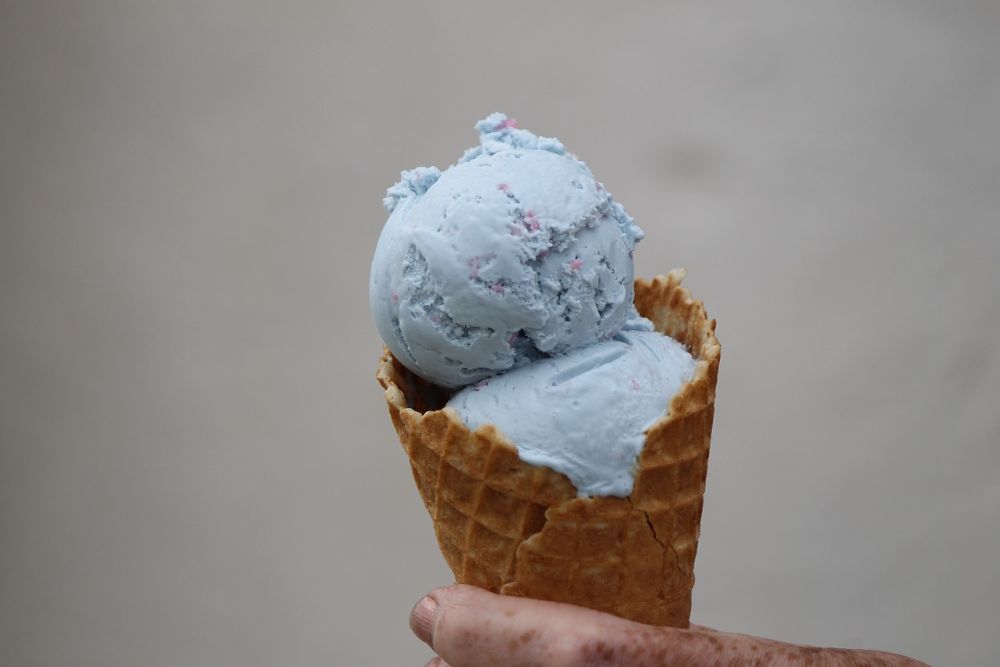 Rocquette Cider and Vanilla, Chocolate Peanut Butter, and Smores are just a few flavours students at the Grammar School's Sixth Form Centre are suggesting to the Guernsey Dairy.
As part of their annual Enrichment Project, Year 12 Business Studies students have been sent a brief to develop a new ice cream flavour for Guernsey Dairy.
The 60 students taking part were divided into teams of four and each tasked with developing a new range of ice cream, with a focus on celebrating all things Guernsey.
Head of the school's Business Studies Department, Erich Hauptfleisch says "As well as promoting the spirit of entrepreneurialism and providing the platform to work on a tangible project, taking part in this business challenge also enables our students to experience meaningful encounters with employers and develop the key skills they need to be successful in later life. We greatly appreciate the time and resources Guernsey Dairy are affording us in relation to this project."
Year 12 Student Ollie Thomas said he enjoyed the project:
"Our flavour was Banoffee Pie, and I really liked finding out about pricing and market research, finding out what people want, looking at your competitors and trying to beat them.
"We did surveys around school and there were a lot of questions such as 'do you eat ice cream' how often do you eat it' and 'what are your favourite flavours'. I know Millionaire Short-bread is quite popular, and Banoffee was also popular."
Guernsey Dairy Managing Director, Mr Andrew Tabel said: "Guernsey Dairy produces a number of ice cream flavours in different styles of packaging fulfilling the requirements of the food service and retail sectors. It will be very interesting to see how the students' ideas evolve and how they overcome the challenges they will inevitably face. Whilst their creativity will hold no bounds they must be mindful of the limiting factors within the manufacturing environment."
As part of their involvement, Guernsey Dairy has also agreed to batch produce the winning ice cream and make it available for students to sample.