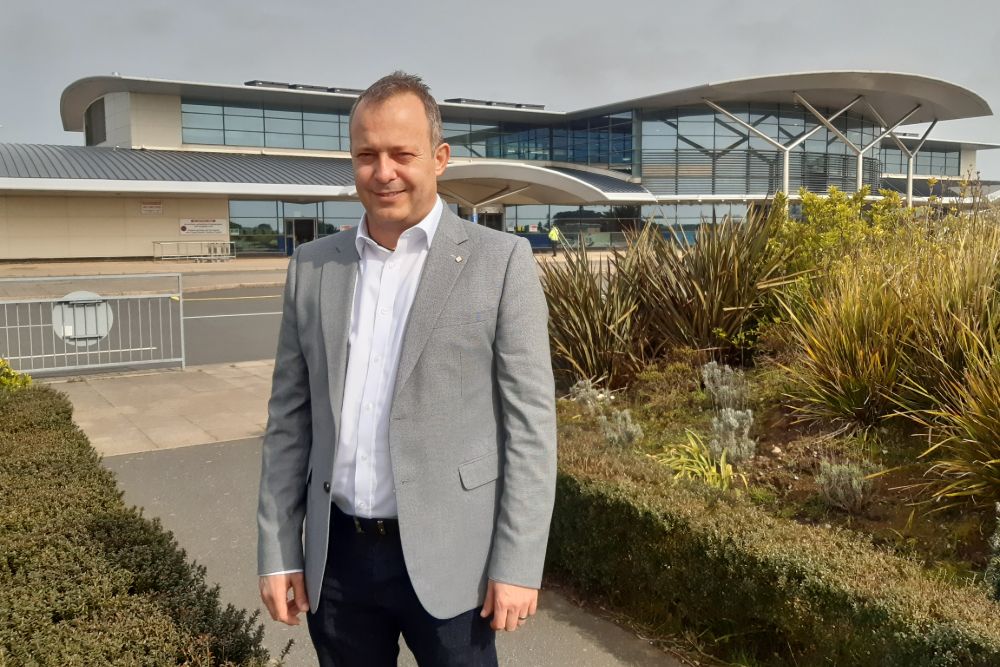 The two Classic Dorniers and last remaining ATR 72-500 have been withdrawn from operations as the airline prepares to restart more regular flight schedules post-lockdown.
Aurigny is retiring three of its older planes to make the company more cost-effective.
CEO of the Guernsey States-owned airline Nico Bezuidenhout, has been telling Island FM more about its plans to do more with less.
"With 25% fewer ATR's and 20% fewer employees in the company, we intend this coming summer and the summer thereafter to deliver the same if not more in terms of productive output, in terms of seats, onto a couple of new routes - Birmingham, Exeter, having some double daily services on some of these routes. So, it's all about being more efficient, more effective to be financially more stable."
Mr Bezuidenhout added these changes will be of benefit for islanders wishing to travel.
"An aircraft is only useful if its in the sky rather than sitting on the ground. So, you'll see more productivity coming out of our fleets, you will see a couple of additional routes introduced. On a route like Manchester, we'll make more use of the Embraer 195 jet. So in this way, you have more price stability, better service offering, more frequency, and just all-in-all a more productive airline."
Aurigny has added more Alderney flights to try to keep up with demand and has created 720 additional seats in March, April, and May as the removal of restrictions has meant a surge in customers wanting to book travel between the islands.
Aurigny Commercial Director, Malcolm Coupar, says as soon as the end of restrictions was announced, we saw a huge increase in demand on the Alderney route.
"It is clear there is pent up demand for travel and with Alderney offering an opportunity for an isolation free change of scenery it is once again appealing to Guernsey residents, as is Guernsey for Alderney residents."
Aurigny have added 5 additional flights this week and a further 7 over the Easter holidays to cover the demand in travel. This is a total of 24 flights between the islands and 432 seats.