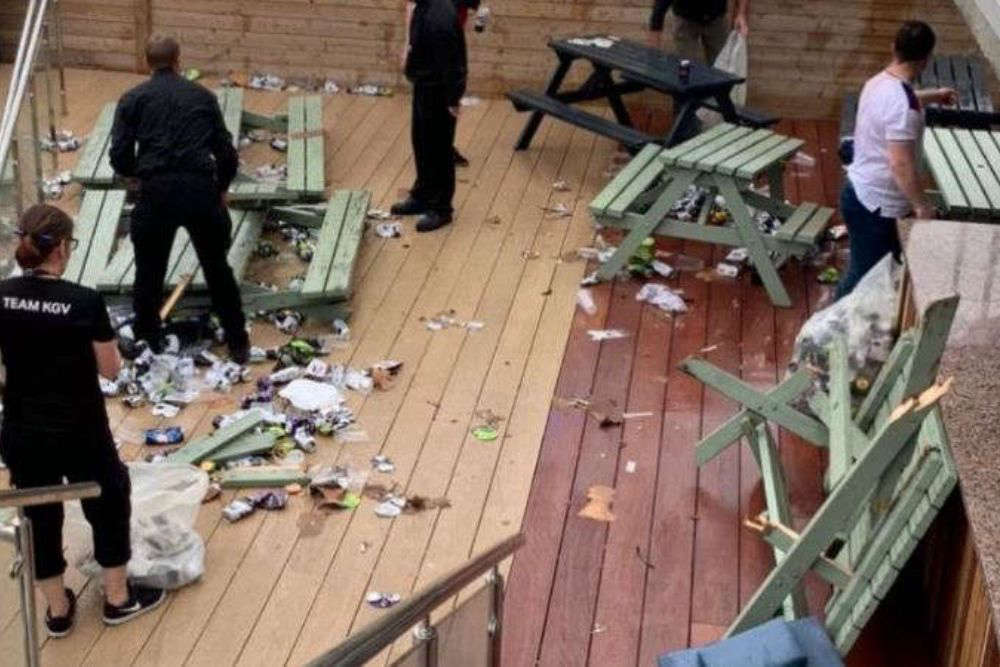 Credit: KGV Memorial Playing Fields
A Guernsey sports venue is limiting the number of people who can go there to watch the European Championship quarter-final match between England and Ukraine following the damage caused to its new terrace bar earlier this week.
The KGV was well populated during Tuesday's (29 June) round of 16 match, where England secured a historic 2-0 victory over old rivals Germany.
However, the area was trashed by a few over-exuberant fans.
Due to the amount of damage caused, KGV announced that it would change its plans for tonight's match as a result.
"Obviously it was a busy night, you know England vs Germany was always going to be a big game. We had a lot of people around ranging from toddlers with their parents up to pensioners who were coming down to watch the game as well, and everything in between.
"We did have a little bit of a damage incident which was a bit unfortunate - a few guys got a little bit too rowdy. But, it's gone now and we want to look forward to the next round." - Stuart Le Prevost, Director.
Only KGV card holders will be allowed to enter the venue for tonight's match as a result.
"We cannot get the necessary safety and security measures in place for this Saturday to create the inclusive, community event which we would have hoped it to be. Therefore, the decision has been forced on us, that for this game, if you cannot produce a card, you will not be permitted to enter the site, including the 3G pitch, grounds and nature walk."
After the first post from KGV explaining the damage that was caused, members of the public began crowdfunding to help the not-for-profit raise money to carry out repair work.
More than £3,000 has been raised. You can see their JustGiving page here.
"A big thank you to all the public that helped. It is fantastic that members of the public set those things up for us, it's nice to see that there are good people out there that really like to do things for the community. The KGV is a community facility so that's really nice of them.
"The repairs are all underway, we're doing what we can. I can't put a price on anything yet but we're all underway and trying to get back to normal as quick as we can."
Offshore bank Skipton has since stepped in to pay the money needed to replace the broken chairs and benches.
"The KGV is a popular community sporting venue and many of our staff and their families use it on a regular basis. The whole Skipton team was disappointed to see the damage that had been caused after Tuesday's football match and wanted to do something to help.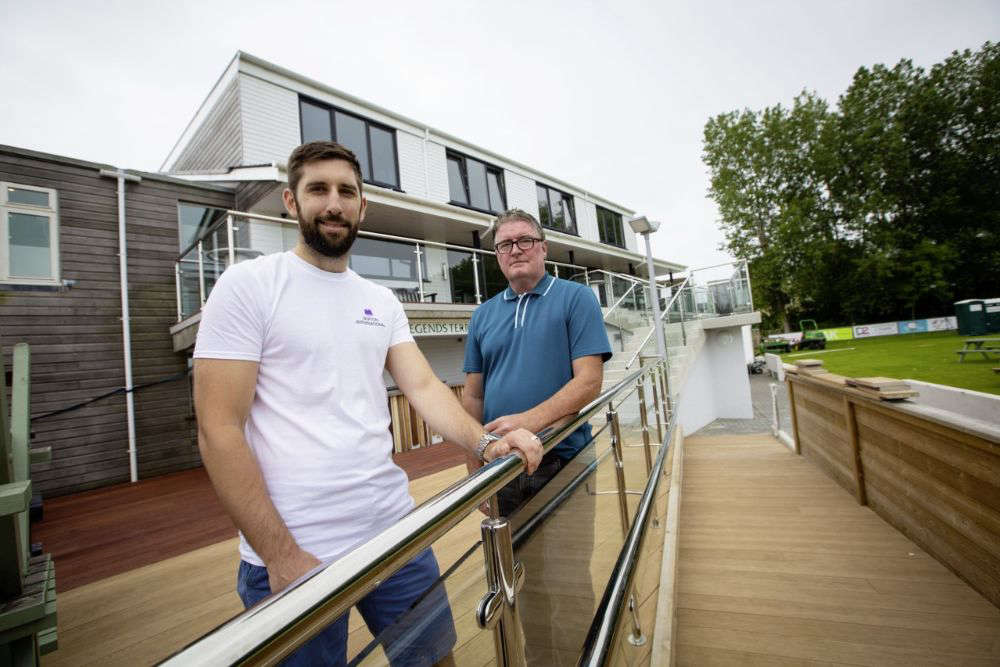 "Skipton seeks to add value back to the communities in which it operates, so it seemed the ideal opportunity for us to step in and help replace the broken furniture for the benefit of everyone to enjoy in the future."
An England victory would send them into the semi-finals to play either Denmark or Czech Republic on Wednesday 7 July.
The final is set for 11 July.