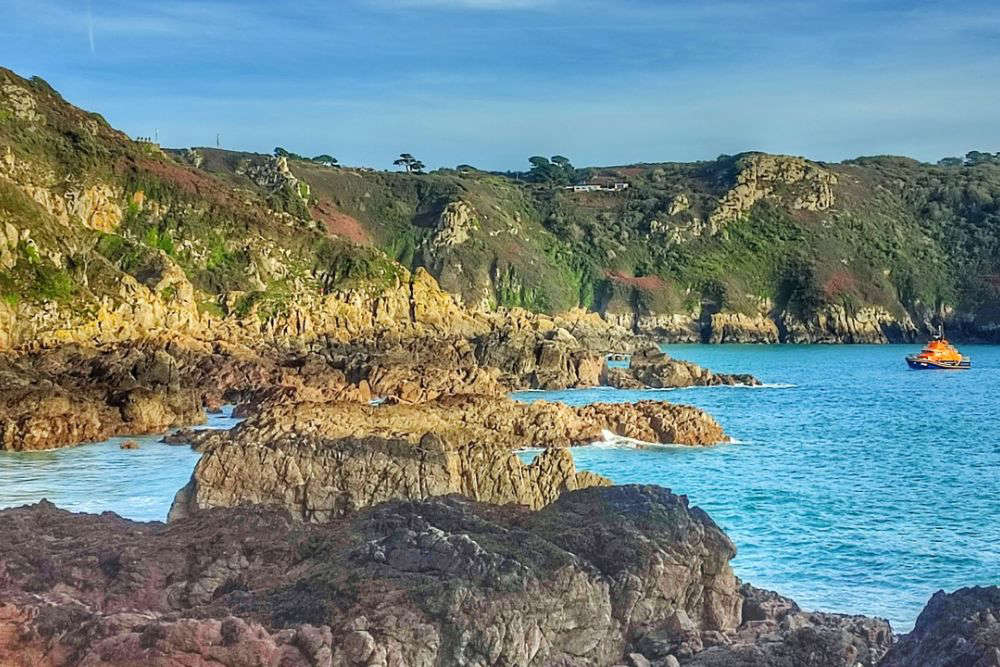 A joint emergency service response was sent to rescue a young man who attempted to climb the cliffs at Moulin Huet.
Yesterday afternoon (26 October), just after 2:30pm, Guernsey's Coastguard was notified of an incident at Moulin Huet Bay.
A young man had got into difficulty when climbing up the cliff at low tide.
Police Officers helped to locate the man, and the Cliff Rescue team was sent to the scene.
At 4pm the St Peter Port lifeboat, the 'Spirit of Guernsey' was the bay but it wasn't needed.
The cliff rescue team managed to descend to the man from the path above, and bring him back up the cliff to safety.
But, by this time the tide had risen sharply, so it was decided that it would be safer for the ground rescue team to be taken off by boat.
Two police officers and a cliff rescue crew member boarded the All Weather Lifeboat's smaller 'Y' boat, which was able to access the narrow and shallow gullies underneath the cliff.
It brought them to the main lifeboat, which then returned them to St Peter Port.
The young man was uninjured.