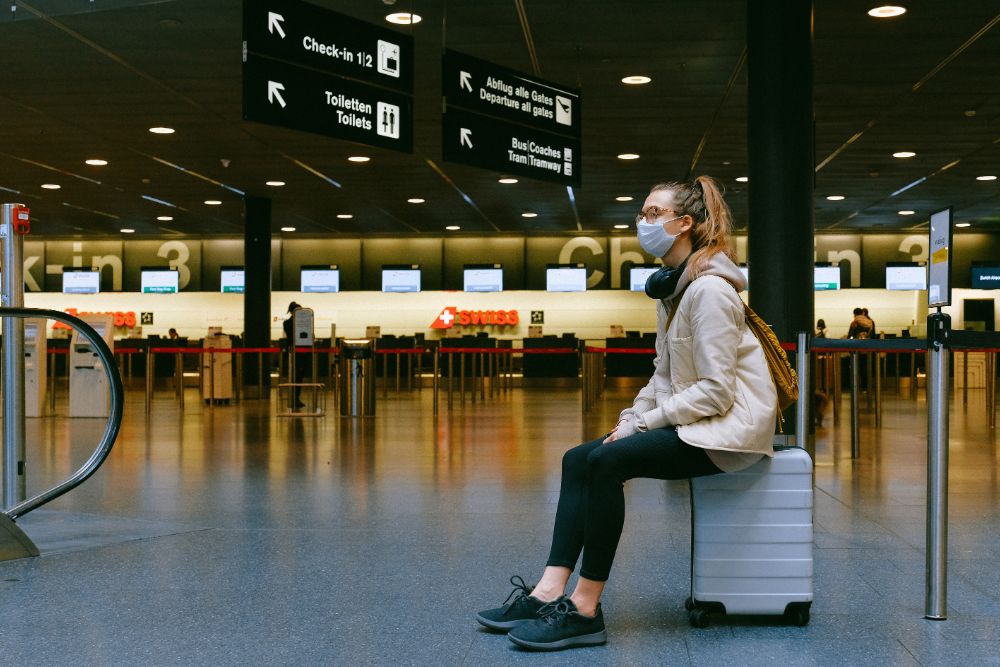 Students coming home for Christmas are being told they mustn't hug, touch or kiss their family when they get here.
That is the instruction to young people, unless the whole household is self-isolating together.
The measure is among guidance being sent to all students ahead of their return to the Bailiwick in a bid to minimise the risk of spreading Covid-19 among the community.
The information pack tells them how to create a travel tracker account, the safest way to travel and how they should avoid physical contact when they greet family members on their arrival.
The directions include that they should:
*Keep a mask on at all times until they reach their final destination
* Must not hug, touch or kiss family or friends on arrival if self-isolating away from their household (in a separate room, or hotel or accommodation)
* Not travel if they are feeling unwell.
It's all part of the States of Guernsey's Operation Jingle Bells, which gets underway next week.
Flights for students will take place from Tuesday until next Sunday from a number of regional airports.
Education, Sport and Culture says it's had 'positive discussions' with the UK Department for Education about the need for some local students to travel before the end of the lockdown in England, and all students have a letter to explain that their journey is a 'reasonable excuse' to travel.
President Deputy Andrea Dudley-Owen says ESC wanted to provide students with as much support as possible so they can safely enjoy Christmas at home.
"As we have seen in recent weeks, the testing on arrival process has been working very well in terms of picking up cases and ensuring they are immediately contained. As part of our communications with students we have explained that the arrivals process is now very different and reassured that there is a team of specially-trained staff meeting all passengers to support them with testing on arrival.
We look forward to students returning, completing the mandatory self-isolation and then being able to enjoy Christmas on their home island."

The guidance issued to students can be found here.