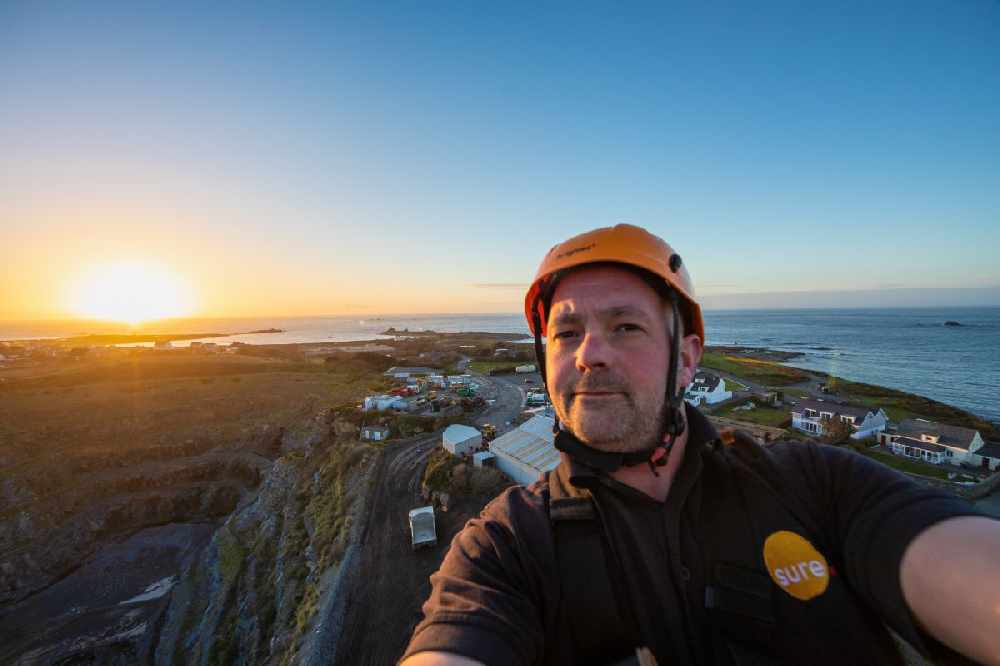 Sure say faster broadband speeds are now available in more Guernsey homes.
Following the introduction of a new hybrid network strategy, Sure say super-fast broadband speeds are now available in more Guernsey homes. The strategy aims to provide broadband services for each property in the Bailiwick.
The telecoms company, which has its global headquarters in Guernsey, has announced that the availability of super-fast speeds across the island has been increased with a new 4G mobile broadband offering, which provides an internet connection via the 4G mobile network.
Justin Bellinger, Sure's Chief Digital Officer, says the hybrid solution will extend the availability of high-speed services.
"The geography of the island means it simply isn't practical to roll out our high-speed, wired broadband to every home.
"But what we can offer instead is a broadband service carried over our excellent 4G mobile network, that offers download speeds of up to 40Mbps.
"This network covers 99.5% of the Bailiwick so the vast majority of those households who can't access super-fast wired broadband will be able to use this 4G mobile broadband as an alternative."
Sure recently announced a multi-million-pound five-year investment plan to secure the island's digital future and Justin said that mobile broadband is part of that plan.
"We're always investing in our broadband network to provide fast, reliable and resilient connectivity for islanders and mobile broadband is the latest innovation.
"Enhancing residential broadband is one of the tenets of our five-year investment plan and mobile broadband is another way we're looking to meet the ever-increasing demand from islanders for faster internet services."