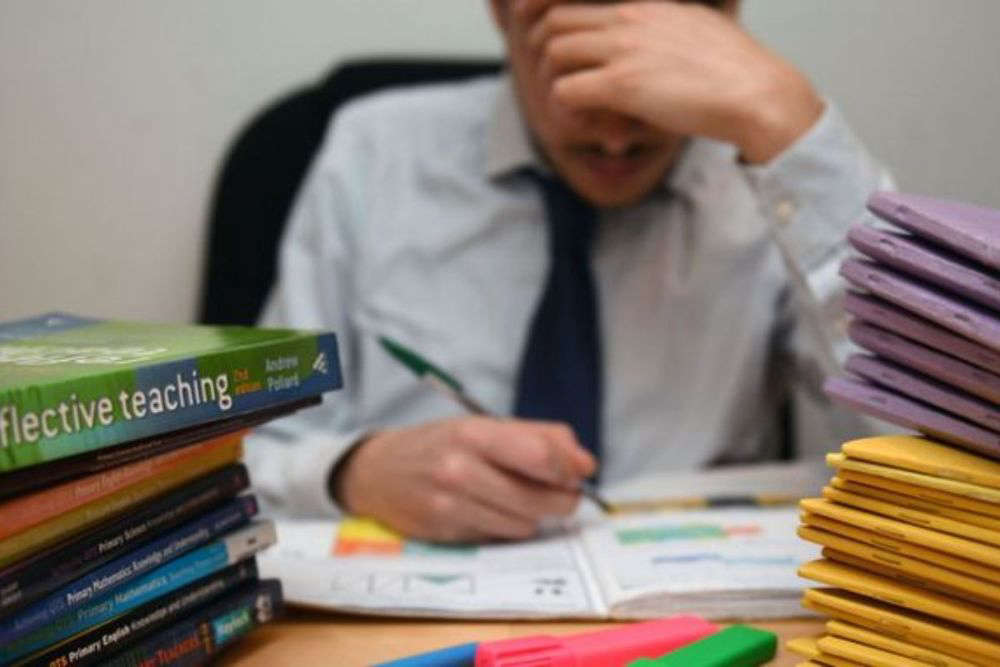 The NASUWT union claims the States is refusing to take part in pay talks.
The NASUWT is Guernsey's largest teaching union and it says the current States pay offer represents a real terms pay cut, following 14 years of pay erosion.
It says teachers pay in Guernsey lags behind counterparts in the UK and Jersey and that of civil servants, and blames this for a difficulty in attracting and retaining teachers to work in island schools.
The union's general secretary, Dr Patrick Roach, says the latest pay deal was put on the table in spring 2022, but it's not been possible to sit down with the States, as employer, for talks:
"The NASUWT has been urging the States to return to the negotiating table to discuss pay, however the States have been completely intransigent, and despite the NASUWT using every avenue available, have refused to enter into further discussions with us."
"Industrial action is always a last resort and teachers have been incredibly patient, giving the States nearly a year to return to the negotiating table. However, their patience has now been exhausted."
"This unprecedented step is deeply regrettable, but is entirely the fault of the States."
He says the union wants a pay award that redresses historical pay erosion and action to tackle increasing workloads.
The ballot will open next week and remain open for four weeks.
The States has yet to comment.