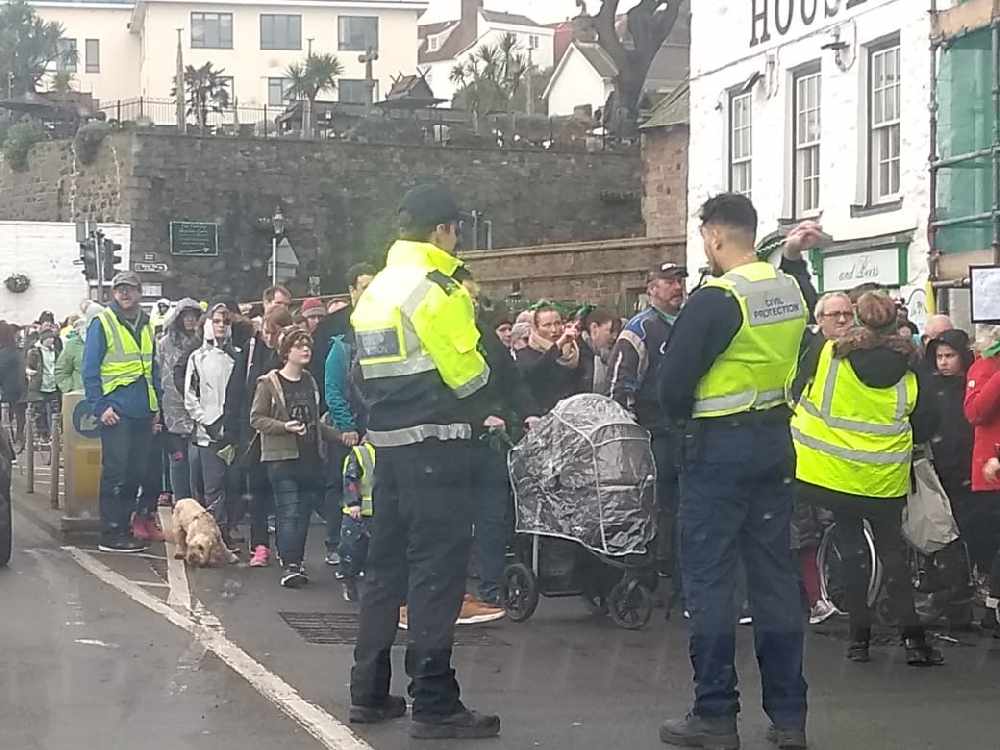 Around 2,500 islanders take to the streets to protest against ESC's one school over two colleges model.
Thousands of islanders turned out to protest against ESC's plans for one secondary school over two sites.
They marched from North Beach, along the seafront and into Market Square where speeches were made in support of a pause and reflection of the plans.
Meanwhile, the Committee For Education Sport & Culture say that approving the requete, which would pause the ESC plans, would lead to years of further uncertainty for children and parents and waste millions of pounds.
Deputy Matt Fallaize says approving the requete would leave hundreds of students in substandard facilities stuck in a system which is unable to provide anything close to equality of opportunity across all schools.
The ESC president says the requete contains no new ideas or recommendations for what should replace the current reforms nor any principles which should guide that decision. Instead it directs the States to return to work carried out between 2015 and 2017.
He says the requete does not set out a realistic way of allowing this States or a future States to decide the structure of education.