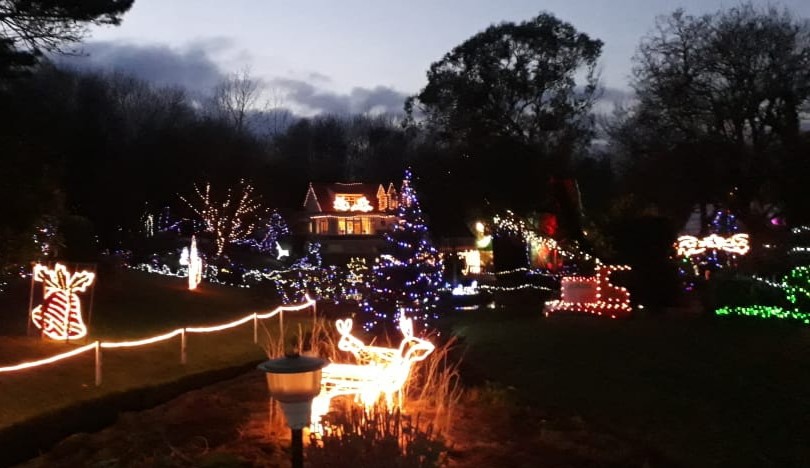 Islanders embrace the Christmas spirit and attend the Specsavers Winter Wonderland event. 
Organsiers hope the event will be one of the best fundraisers to date. Money will be split evenly between the Lions Club of Guernsey and the Cancer Research UK Guernsey branch.
Now in its 23rd year, Specsavers partnered with the two charities for the first time to host the annual spectacle in the grounds of the Bachmann's family home. The Christmas Elf trail was an exciting new element to this year's event and saw hundreds of children searching for the elf doors which were kindly made by Iris and Dora. Children could also pet and ride ponies for the first time this year.
Specsavers founder Dame Mary Perkins said: 'It was great to see so many families come along and get into the Christmas spirit while also helping to raise money for two fantastic charities. Specsavers has been a proud member of the Guernsey community for 35 years, so we were delighted to be able to add some extra festive sparkle.'