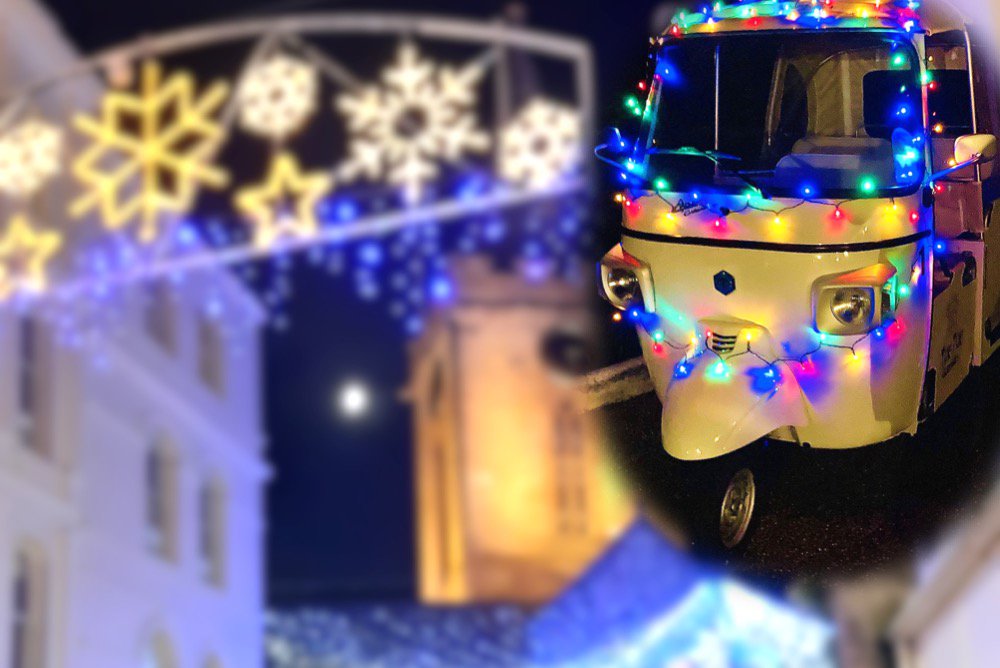 Forget a carriage ride around New York's Central Park.... there is a new and different way to see Guernsey's own town Christmas lights this year.
Santa might be wishing he could swap his sleigh for the new way of taking in St Peter Port's illuminations!
For the first time, islanders can tour the winding cobbled street of town in a tuk tuk to see the twinkling decorations.
Tim Bean bought three motorised rickshaws from Italy in preparation for cruise liner passengers this summer.
Covid travel restrictions scuppered that, so he's secured a licence to run Christmas lights tours - hoping the idea will appeal to locals as a fun way to get festive:
"I bought them to give cruise liner passengers a special tour but of course that has been able to happen this year because of the pandemic. I have been able to do some 'dinner tours' but the chance to put on special trips to view the lights is a real bonus.
The tuk tuks carry two passengers and are made by the same people that make Vespa motor scooters. They have a surprising amount of room in the back and are very comfortable. They are convertible so to view the lights we will probably open them up. We would advise passengers wear warm coats and gloves - and maybe bring a blanket.
It's really like a motorised-sleigh, just in time for Christmas!"
The 25 minute tours will run on Monday, Tuesday and Wednesday evenings from Albert Pier.
Some of the proceeds will go to Les Bourgs Hospice.