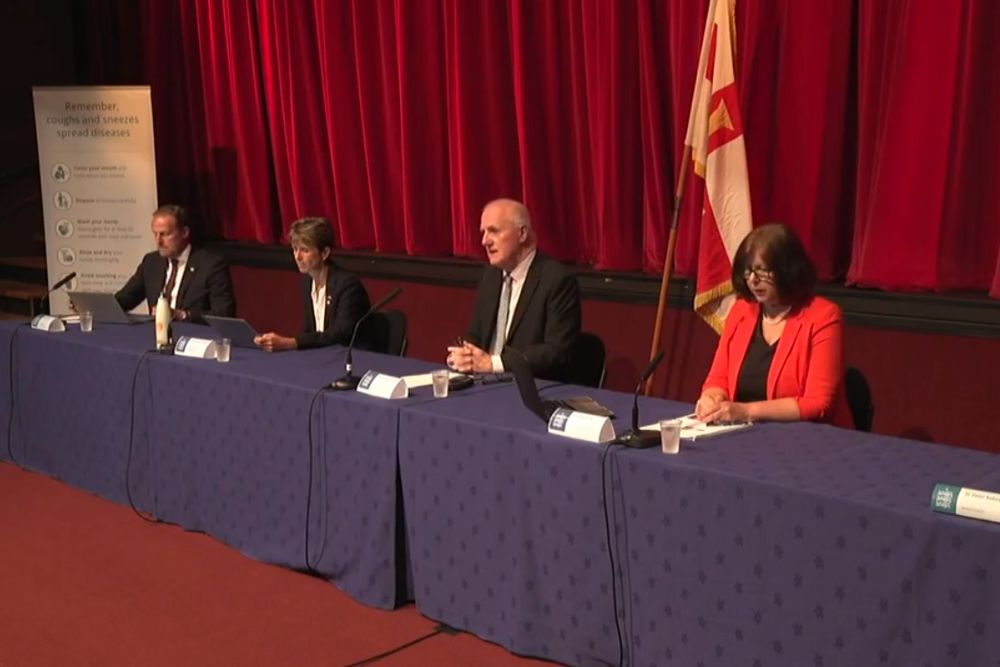 The CCA has urged islanders to again put their trust in the authorities and experts as Guernsey's border rules are relaxed.
The Civil Contingencies Authority has given what is expected to be its last media briefing before travel restrictions are eased on 1 July.
The panel has been explaining its decision to 'move forward' with allowing fully-vaccinated arrivals from the Common Travel Area - or so-called Blue channel - into the Bailiwick test and isolation free.
It has drawn criticism and concern from some parts of the community, who're worried about the potential of the Delta Covid-19 variant spreading.
The CCA released a lengthy statement earlier this week defending its decisions.
Deputy Heidi Soulsby has urged islanders to support the policy decisions:
"Since day one of this pandemic, you have trusted us - the politicians on the CCA, and we have trusted our experts, who have proven themselves to be world class - and they have sourced and trusted the best available data and evidence.
That is what has got us, as a community, through this pandemic more successfully than pretty much anywhere else in the world.
That is what we are asking you to do again. Trust us, and trust out experts."
I know this feels like a big change, and in one sense it is, after 15 months in our Bailiwick bubble. But in another sense, it is no change at all. We are doing what we have always done - trusting the evidence and trusting the experts. Next Thursday will be a new dawn for us all, but it is one where we should not be afraid of the light."
Dr Nicola Brink said moving on would always make some people fearful, but it's time to look at the 'whole island health', and the broader health and wellbeing of all islanders.
Another big change announced today is that fully-vaccinated islanders who are contact traced to a positive Covid case will no longer have to self- isolate.
The States of Guernsey is scrapping the 14 day quarantine rule for people who are at least two weeks post their second jab.
Instead they will be tested, and retested after 7 and 13 days, and be given advice specific to their job.
Dr Nicola Brink says fully-vaccinated people are less likely to transmit coronavirus.
HSC Medical Director Dr Peter Rabey gave assurance that the hospital is able to manage the risk of Covid following the change to the border policy.
"The hospital is ready for Covid, as it has been. We are not worried about the these changes. We think they are the right thing to do, and treatments are continuing to develop and improve."