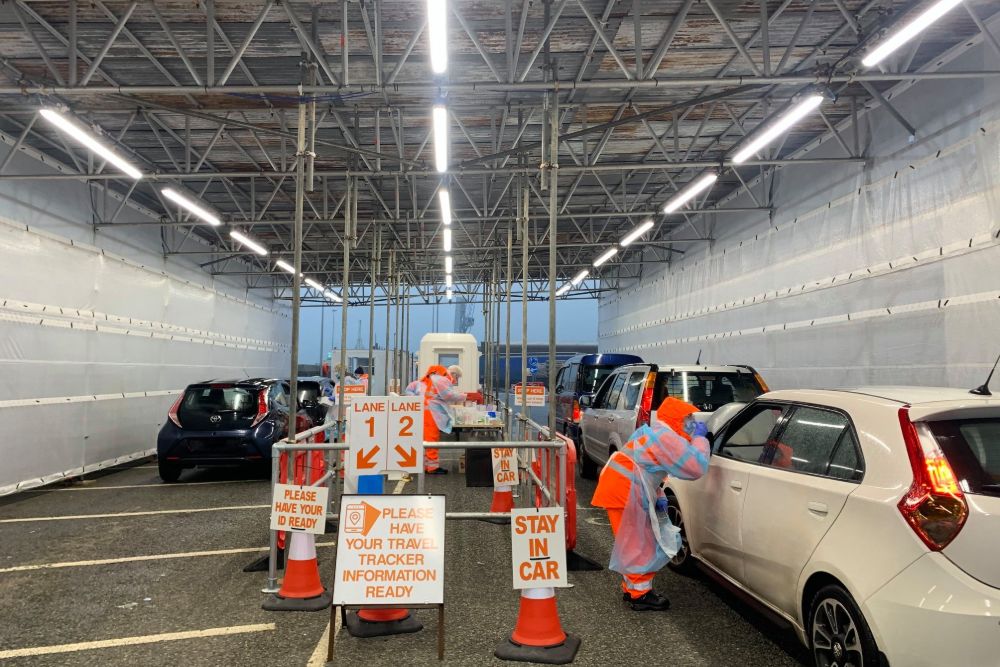 The case was picked up during targeted testing of food retail staff. Photo: States of Guernsey
Two Guernsey supermarkets have been closed temporarily after a shop-worker tested positive for Covid-19.
The person who has been diagnosed with the infection had worked at M&S at both St Martin's and L'Islet in the past fortnight. They had no symptoms.
The shops are being deep-cleaned and all staff from both outlets have been invited for testing.
The case was picked up as part of Public Health's targeted testing of food retail staff.
Customers do not need to self-isolate unless they are contacted by the contact-tracing team.
The States of Guernsey says its testing regime allowed it and the retailer to 'identify a case that might not have otherwise been detected, to act swiftly to close and clean the stores, and also to invite all other employees from both sites for ongoing regular testing.'

"Our increased testing capacity, possible because of how we've repurposed the East Arm facility and expanded our hospital facility, is making a very real difference in helping to identify cases. These two stores will be deep cleaned and reopened as soon as it is safe to do so. And that's important too, because we want to maintain a good number of food retailers open at any one time so people aren't having to all go to a handful of locations for their essential supplies." - Paul Whitfield, Chief Executive of the States of Guernsey.