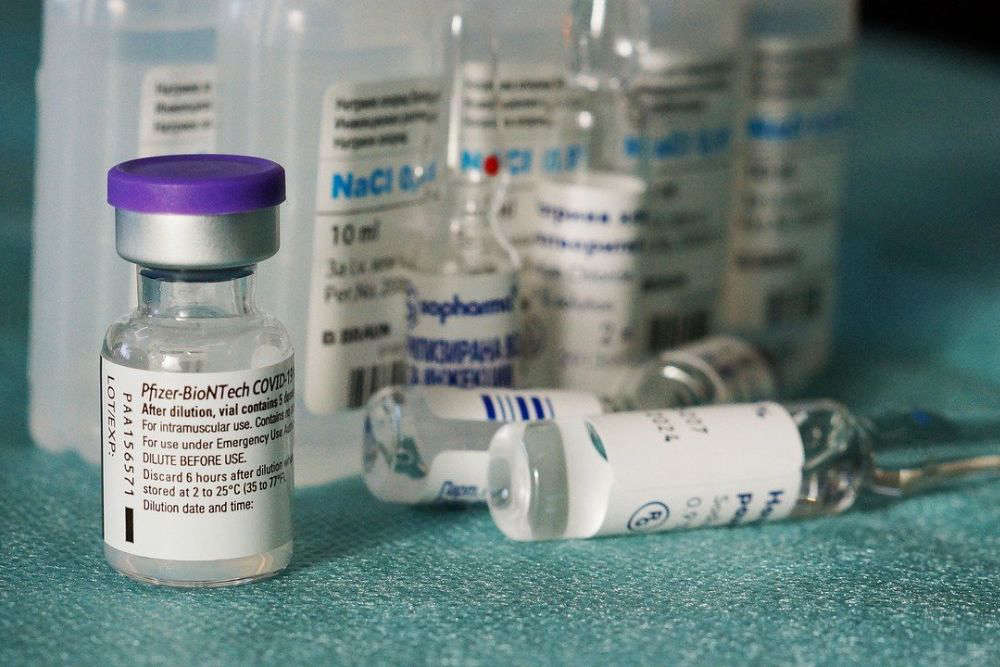 12-15 year olds will only be offered one dose of the Pfizer coronavirus vaccine.
Guernsey officials confirmed they will offer a single Covid-19 vaccine dose to 12-15 year olds following the decisions in the UK and Jersey to do the same.
The UK's Joint Committee on Vaccination and Immunisation recommended that coronavirus vaccines were not administered to 12-15 year olds on health grounds alone.
The scientists said as those children are at such a low risk from the virus, the jabs would offer only a marginal benefit.
However, all four of the UK's Chief Medical Officers decided to go ahead with offering one dose to teens to reduce disruption to education caused by the virus.
Officials in Jersey decided last week that they would follow suit.
In Guernsey, teens in this age group will be offered one dose of the Pfizer vaccine. Officials say the health benefits are 'marginal' but they agree with other governments that it will help to reduce disruption in schools.
However, two doses will continue to be offered to those with underlying health conditions
President of Health and Social Care Deputy Al Brouard says JCVI advice and the choices of other nations have been taken into account.
"Our committee considered a range of advice before making this decision, including guidance from the Joint Committee on Vaccination and Immunisation and our own public health experts. The vaccination of young people on a voluntary basis requires careful consideration and our committee has done that.
The expert advice is that there are health and social benefits to offering the vaccine to this cohort. Our decision also aligns us with the UK and other Crown Dependencies. When the invitation letters go, they will contain relevant information to help support the discussions that will take place between many parents and their children about whether they wish to take up the vaccine offer.
This is very important as we want to support the decision-making process for children, young people and their parents in an open and transparent manner. And I repeat that the vaccine programme is voluntary."
The jabs will not be given out in schools. Instead they will be administered at Beau Sejour.
Invitations will be sent out to teenagers so islanders are being asked not to try to book an appointment before receiving a letter. They will include information intended to help families discuss their options.