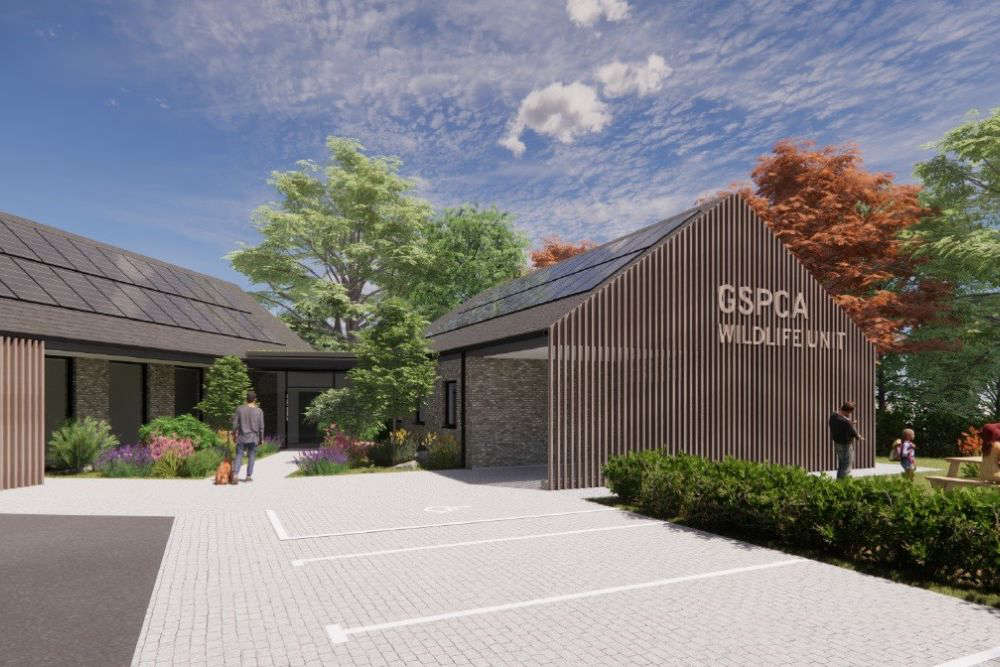 Planning permission's been given for a new GSPCA wildlife hospital.
Guernsey's Society for the Prevention of Cruelty to Animals started raising awareness of the need for a new Wildlife Hospital back in 2019.
The coronavirus pandemic delayed the project, but the States have now given the charity planning permission.
The plans include demolishing a number of buildings from the 1940s and constructing a wide range of new facilities, such as a central feeding kitchen, rehabilitation rooms and a receiving office where the public can drop animals off.
So far the charity has raised £300,000 towards the estimated £2 million needed to complete the project.
GSPCA Manager Steve Byrne says this is an important investment for the island:
"At the GSPCA we are delighted to announce the planning permission has been approved for the new much-needed Wildlife Hospital and demolition of the old buildings.
A new Wildlife Hospital is well overdue not only for us here at the GSPCA but for the whole of the Channel Islands.
We help over 2,500 wild animals and birds every year and you'd be surprised what we get called out for.
We often have wildlife from Alderney, Sark, Herm and even Jethou."
He added that the hospital's completion would be an impressive achievement for the well-established charity:
For the last 2 years, it has really been a battle to ensure we get through not just with funding but with all the struggles the pandemic has brought.
In 2023 we celebrate 150 years of helping the animals of Guernsey and wouldn't it be fantastic next year to open a new Wildlife Hospital?
We are really hoping to start work on the much-needed facility as soon as we can and cannot achieve this without the amazing support of our fabulous community."
To make donations visit the GSPCA's website.