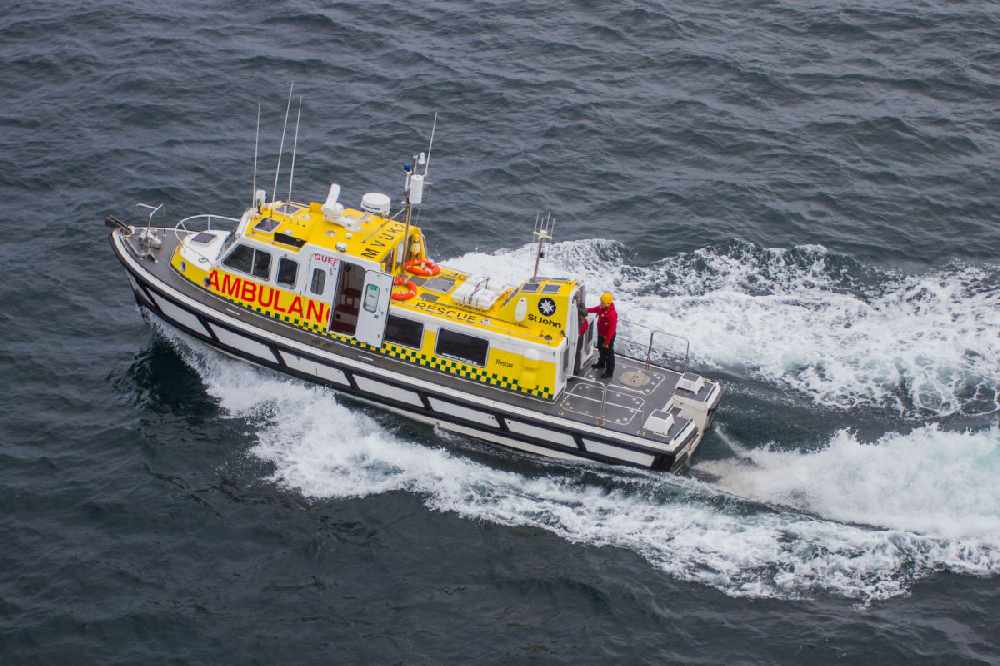 The Flying Christine III in action
St John wants to hear from people who've been helped by the crew of the Flying Christine III.
The St John marine ambulance 'Flying Christine III' will have been serving the Bailiwick for 25 years later this year.
The vessel which was designed and built in Guernsey was launched at Beaucette Marina in November 1994.
The following day the new marine ambulance was deployed on its first emergency call to Sark.
Since then the Flying Christine, which is crewed by a team of volunteer skippers and engineers together with medical clinicians from the emergency ambulance service, has been on-call twenty-four hours a day, seven days a week, all year round.
St John would like to hear from any former crew from the earlier Flying Christine I (1952-1964) and Flying Christine II (1964-1994).
Anyone with a story to tell about the Flying Christine boats can contact jim.cathcart@stjohn.gg or call 725211.
A number of events are being planned to run between November 2019 and November 2020, details of which will be announced in due course.