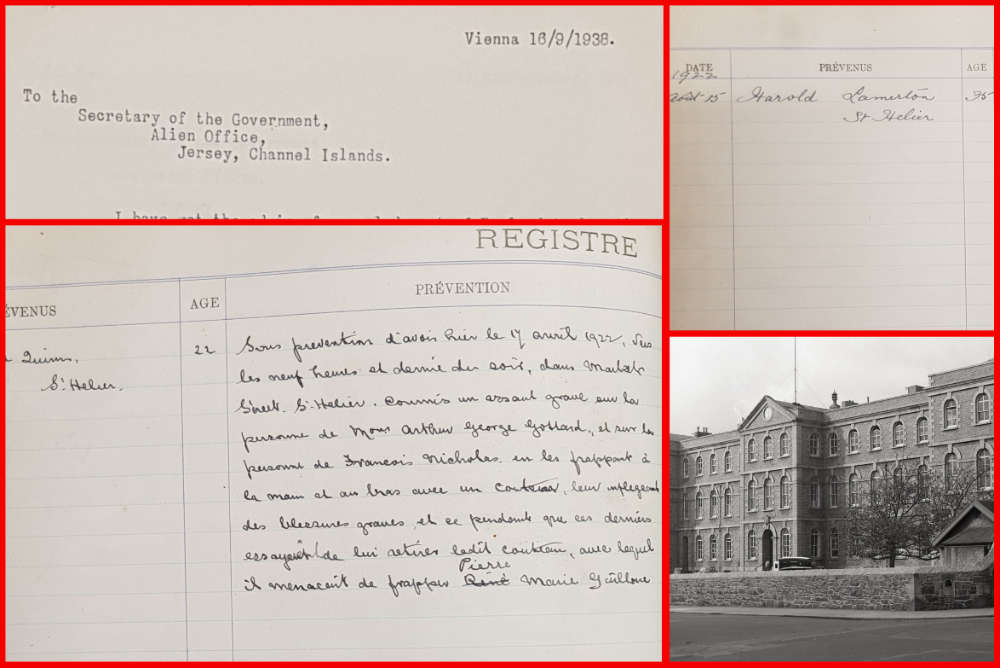 Jersey Heritage has released a collection of documents that span back to 1922, giving islanders a first-look at the previously sealed paperwork.
The archive records give an insight into what life was like a century ago.
They include arrest records, committee meeting minutes and an immigration application.
Most of the newly-released documents come from the year that the BBC was formed, Tutankhamun's tomb was found, the Irish Free State was formed after three years of conflict, and Elizabeth Castle was transferred from the Crown to the States of Jersey.
Archives and collections director, Linda Romeril, says there is a range of reasons why records are released to the public.
"There's a family interest. One...shows hospital records, so we can see members of our family - maybe why they were in hospital. It also gives details about where they were born, which is fantastic from a family history point of view."
Back in 1922, the hospital didn't just look after people who where ill, but also the poorer islanders.
The minutes show that there was 234 'internal poor' in the hospital by the end of July 1922.
"As well as the hospital being a medical hospital, like it is now, it was also Jersey's version of a work house. So there was a wing for the poor people, as they were called, and one for people with medical issues.
It was somewhere for them to go, have a bed for the night and get a hot meal, so the hospital had a dual purpose."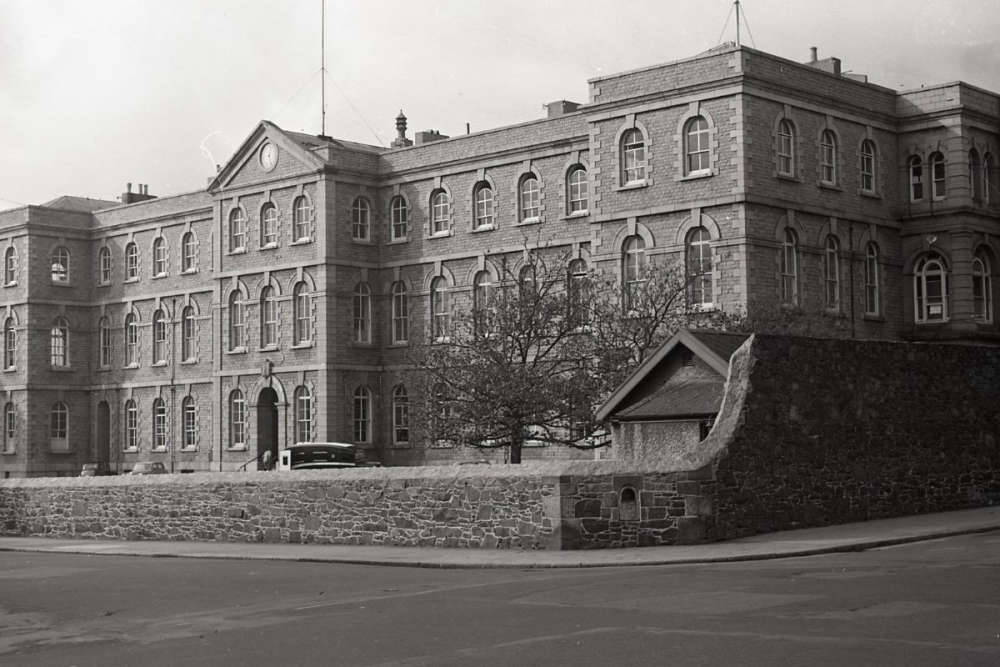 The minutes also showed members awarding a monthly pension of £1 to 79 year old Adele Brochard, and a staff nurse, Katie Shaw, being appointed who would earn £34 a year.
"It's one of the things that's interesting when we look back at the records, - the relative value of money has changed significantly.
£34 a year now would be impossible to live off, but it was a reasonable wage 100 years ago."
Arrest records have also given insight into the type of offences where committed in 1920s Jersey.
In October 1921, fishmonger Alexander Graham was arrested for selling fish that was less than 8 inches long.
"There would have been legislation on fishing, as there is now.
The important thing would have been maintaining the stock, so you shouldn't have been catching fish that where too small you should been throwing them back."
He was fined £1.
Included in the archive records is an application to Jersey's 'Alien Office', which is now known as the Immigration Office.
The letter is from Rudolf Reich, who is a Jewish father living in Nazi Occupied Vienna in 1938.
Rudolf wrote in his letter 'I beg you once more to help my unhappy son and me out of our miserable situation. We are both healthy and willing to do every work.'
Following Hitlers annexation of Austria in the early part of 1938 waves of street violence against Jewish people and their homes and business swept through Vienna and other Austrian cities.
"It's quite a difficult read because it was denied. That was generally the policy at the time. Some people where allowed to come, but not many.
Thankfully, we know that Rudolf and his son managed to escape before the outbreak of the Second World War and ended up in England."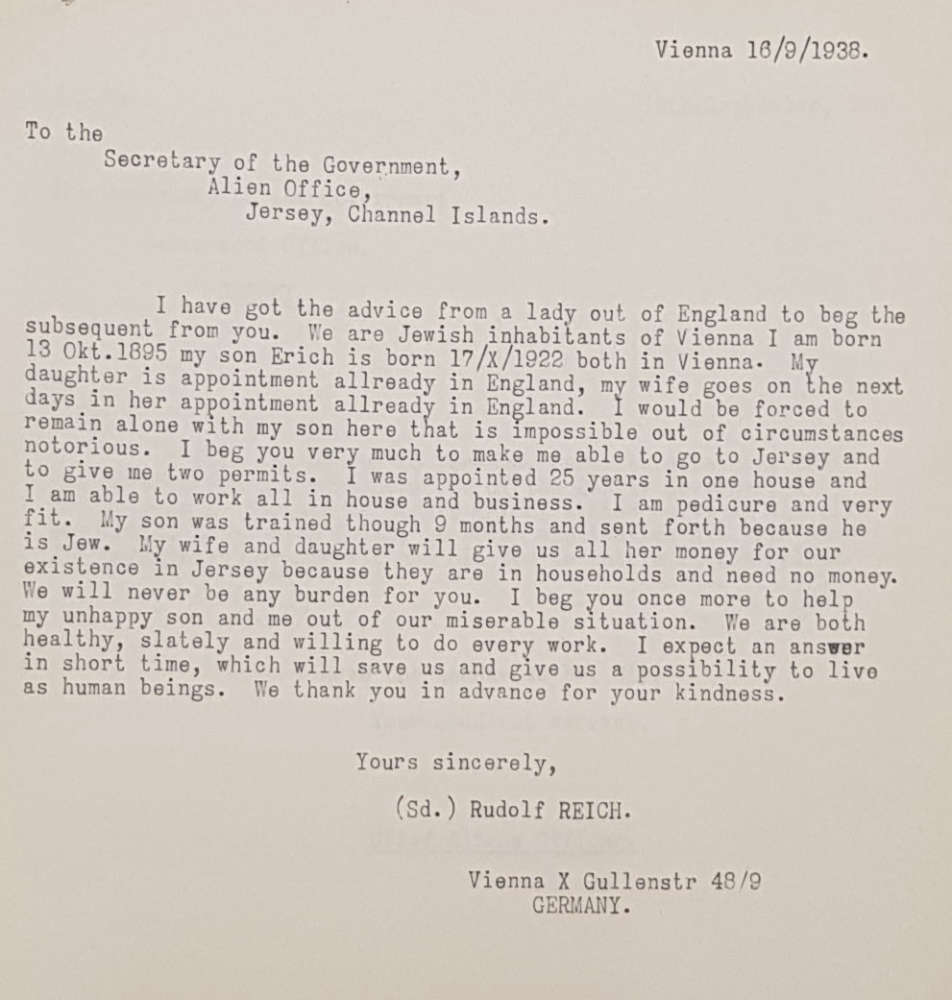 Rudolf's wife and daughter had already managed to escape the Nazi occupation and find work in England.
His release papers show that Rudolf was working as the manager of a leather shop in Berkshire, while his son worked as a trainee in a shoe factory in Hackney.
All the records can now be seen at Jersey Archive by appointment and Linda will be giving a free talk on the newly-opened documents at 10am on Saturday 21 January.
You can book by calling 833300 or emailing archives@jerseyheritage.org