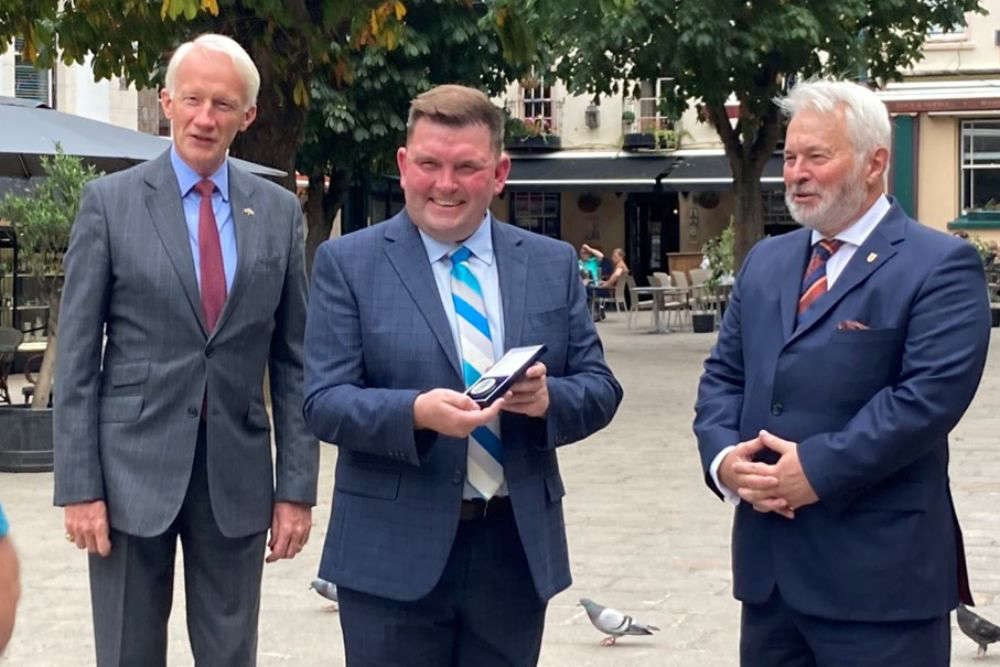 Gary with Jersey's Lieutenant-Governor and Bailiff
Gary Burgess has been honoured by Jersey's Bailiff for his services to journalism and broadcasting in the Channel Islands.
He recently retired from presenting duties on Jersey's Channel 103, and reporting for ITV Channel Television, to spend more time with his friends and family.
Viewers arranged a special send-off, co-ordinating a 'Bang For Burgess' after his last planned TV appearance.
The 45-year-old was diagnosed with untreatable cancer last November and given 6-12 months to live.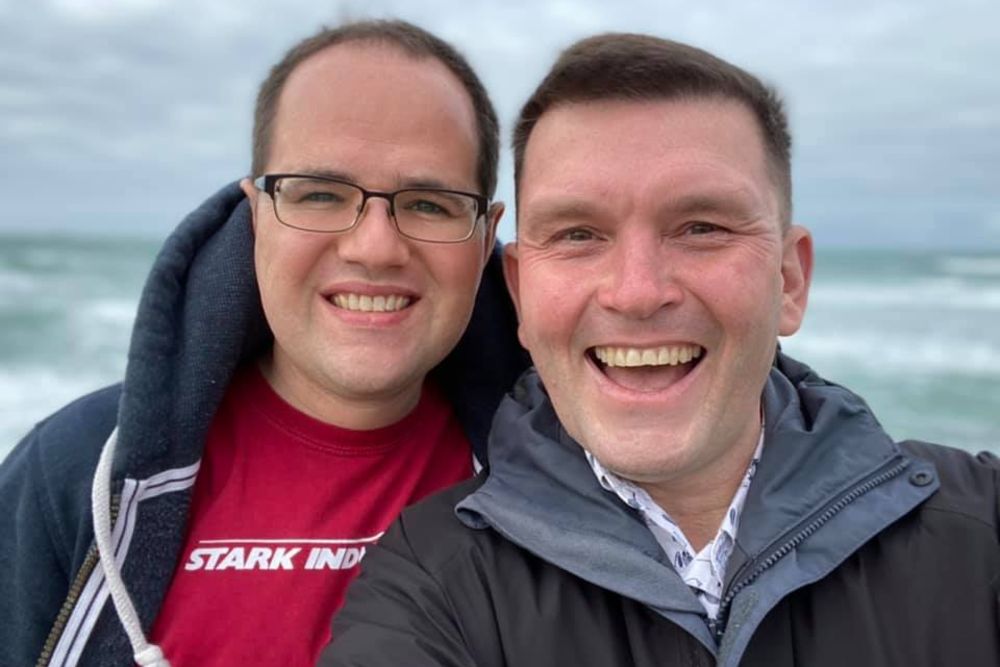 Gary has stepped back from some of his regular work commitments to spend time with his husband Alan and their family and friends
Jersey's Bailiff has presented him with a Silver Seal.
The award is given to those who are thought to have made a 'special contribution' to the island through their particular profession.
The inscription recognises Gary's 'consistent and long contribution in the area of journalism'.
And as promised a few pictures from a day I will cherish to the end of my days.

Thanks to all who've been in touch with kind words. ❤️ pic.twitter.com/iILuyGaIrJ

— Gary Burgess (@GaryBurgessCI) August 20, 2021
Timothy Le Cocq says Gary deserves recognition for his 'journalistic contribution' to the islands during the COVID-19 pandemic, but also for nearly 20 years working in radio, TV, print, and online media:
"Gary has been a household name during the Covid-19 pandemic. He is well respected for his rigour in holding those in authority to account with his questions and his ability to explain complex matters in a way that is readily understood.
"This has been reassuring to people in a difficult time and he has been and is a trusted voice. He is also respected for his accuracy and pursuit of the facts throughout his journalistic career. His love for the island he has chosen as his home is obvious and unquestioned.
"As Gary has now taken the decision to step back from work due to his personal circumstances, I thought that it would be appropriate to present the silver seal to him to reflect his contribution to island life and the profession of journalism."
It is the first time the Silver Seal will be awarded by Mr Le Cocq since he took on the role as Jersey's Bailiff in 2019.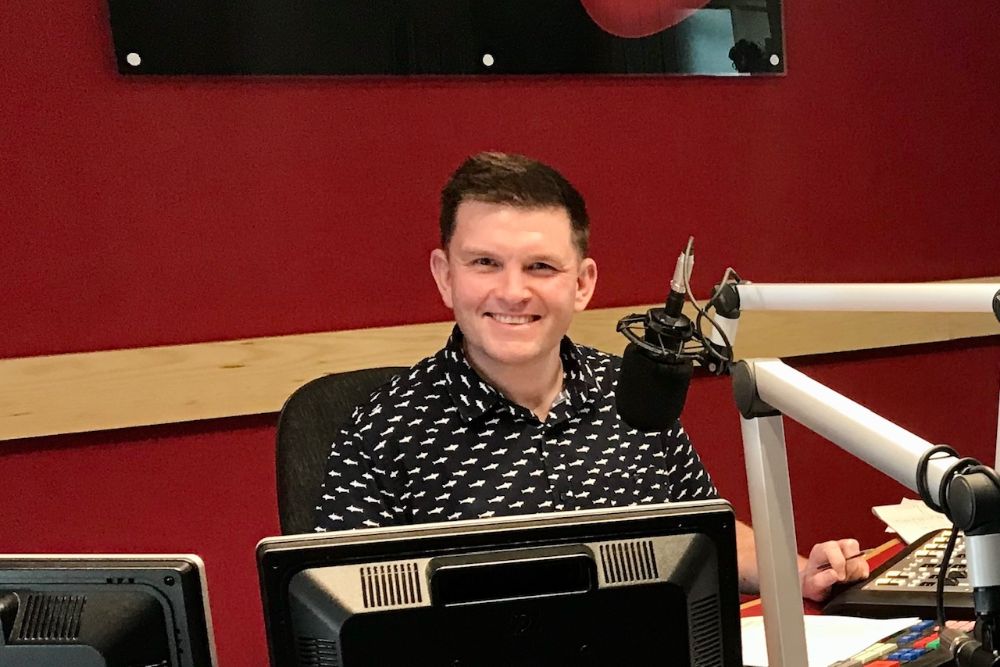 Gary Burgess has presented on Channel 103, Island FM, BBC Radio Guernsey and ITV Channel TV.
Gary says the acts of kindness from islanders in recent months has been 'overwhelming':
"As somebody who uses words as a key tool of my trade, I find myself struggling to find the right ones to express both what a surprise and what an honour it is to receive this award.
"It has been a pure privilege to try to be a useful guide to the unprecedented events of the past 18 months through my reporting on TV, in print and online.
"The kindness of Islanders throughout and particularly in recent days as I pare back my work is overwhelming. You can only imagine how much this further honour from the Bailiff means to me."