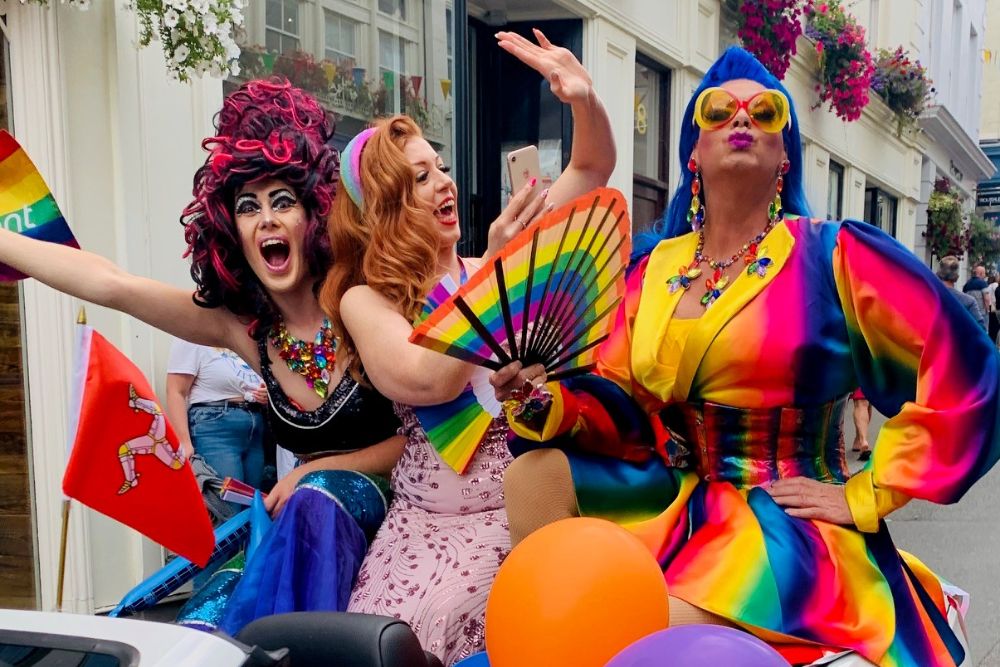 One of the directors of Channel Islands Pride says this year's festival is something that has never been done before.
Guernsey's powder paint fight will mark the official launch of activities across both islands at 2pm on Saturday, with Jersey's live-stream getting up and running at 3pm. The line-up includes Rainbow Chorus, Eloise Fabbri, Brick House, Rich Allo, Shea and Kingsy and Siren.
Channel Islands Pride's Jersey director Christian May says working to put on events across both islands is something he hopes to do again in future.
"It's the first time that there's ever been a live concert screened across both Jersey and Guernsey. It's something that we really want to do for the people of both islands, and wider around the world, and it will show that we can offer really fantastic festivals and cooperation between Jersey and Guernsey. Hopefully it'll set the stage for other cooperation going forward."
An afternoon of family-friendly activities will be put on for those able to attend in Guernsey. CEO of Liberate and Guernsey's CI Pride director Ellie Jones explains what she is most looking forward to.
"There's two things I'm really excited about. One is the cloud of colour. So we have a huge, for want of a better word, powder paint fight going on at 2pm at the Princess Royal. That's just going to be an explosion of fun and colour with everybody.
Then throughout the day we also have a new fundraiser for Liberate called the unicorn racers which will see everybody on unicorn hobby horses competing in three different disciplines. So, the steeple chase (which I've been roped into for the Liberate team), we've got a showjumping version and we also have a dressage event - so imagine interpretive dance on a unicorn hobby horse. We might even have a deputy or two taking part."
Evening entertainment, including a gay club night, will take place in Guernsey's Princess Royal Centre for Performing Arts at Les Ozouets.
For those who can't make it along to the in-person event, the online concert will be interactive. Organisers plan to "zoom in" on certain household celebrations in Jersey to ensure everyone has the best experience possible despite Covid-19 restrictions.
Introducing Shea and @kingsyofficial performing live at Channel Islands Pride from 18:05 this Saturday!

Stream Live: https://t.co/dodAAMmnOW or through our social channels.#cipridelive #pride2021 #pridegoeslive #loveislove pic.twitter.com/OsmEbIjNcR

— Channel Islands Pride (@CI_Pride) August 20, 2021
Mr May says this celebration will particularly resonate with people following the coronavirus pandemic.
"I think Pride has never been more important in 2021. I think especially for young LGBTQ+ people who might have felt isolated beforehand, the pandemic has just doubled down on that. That has a detrimental effect on anyone's mental health. So Pride, even though it's online this year, is an opportunity for them and other members of the community to recognise that they're not alone."
Both directors say that an even bigger and better joint celebration is in the works for 2022, so those who can't physically be there this year have lots to look forward to.