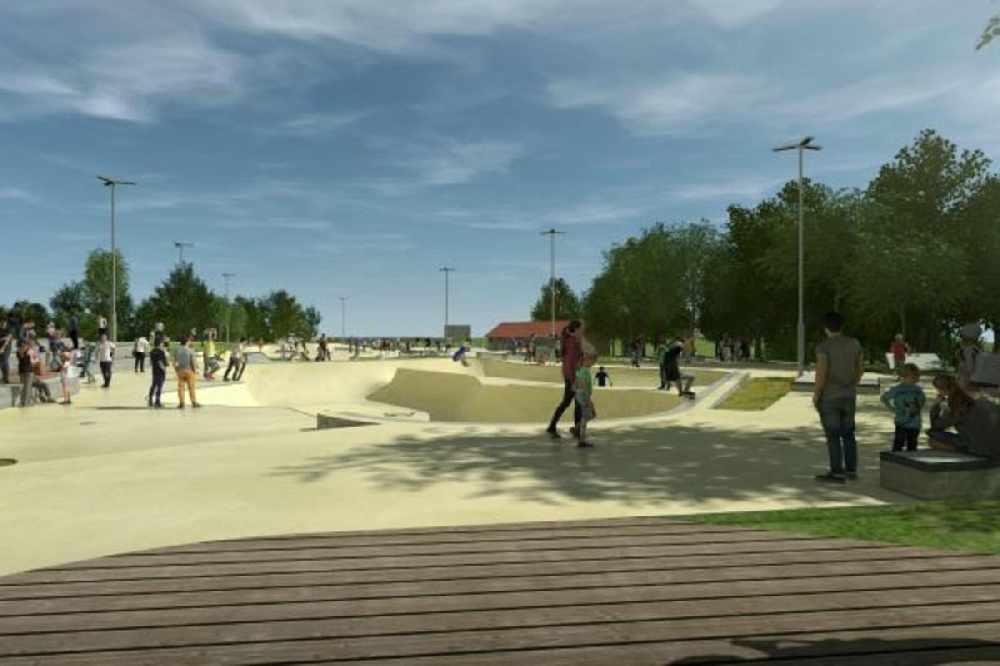 The father of Jersey BMX rider Alex Coleborn is one of many islanders to call on the government to grasp the opportunity and get the Les Quennevais skate park sorted.
125 people have had their say so far on the Les Quennevais planning application, with the majority supporting it.
It's hoped it can be built by next April, subject to planning permission.
Phil Coleborn says it's time to get it done as quickly as possible.
"It's not just a facility just to go and do your sport, there is so much that comes from having a good sporting facility.
"As we can see in the UK, especially where Alex has trained, they're producing world-class athletes that are gaining medals for the Olympics.
"If there is something decent here in Jersey, hopefully, we can start producing some more homegrown talent."
Alex represented Great Britain in the BMX Freestyle World Championships in Marseille back in June, which was the final high-profile BMX contest before the sport made its debut at the Tokyo Olympic Games.
His colleagues Charlotte Worthington and Declan Brooks picked up gold and bronze respectively in the Cycling BMX Freestyle on Sunday 1 August.
Skateboarding has also made its debut at this summer's Olympics, with 13-year-old Sky Brown making history by becoming Britain's youngest ever medallist.
The youngest person to win an Olympic medal in #TeamGB history 🇬🇧

An unbelievable achievement from the extraordinary Sky Brown 🥉#Tokyo2020

— Team GB (@TeamGB) August 4, 2021
The original aim was to have a new park built in time for the Olympics, but concern over the original decision to choose Les Quennevais led to delays.
The States Assembly then agreed to build one park at Les Quennevais and another at South Hill Gardens, subject to receiving planning permission.
Applications for both sites have been lodged, but only the Les Quennevais one has been registered online.
It has been online for the last six weeks.
Mr. Coleborn thinks it's the best possible place for it.
"It's a big area, a lot of space to hold competitions, I'm sure we could invite world-class athletes to come over and hold big events up there and it would just suit it.
"I'm recalling Alex's experiences on a little half-pipe at St Ouen and some dirt ramps at the back of the parish hall as well.
"To achieve what he's achieved has been remarkable, but on the other hand, it would be really nice to have some really decent facilities for the younger generation to practice and maybe aspire to Alex's level or whoever they look up to."
The deadline for comments on the Les Quennevais application is 23 July.
There have been some comments opposing the idea and calling it the wrong place to build a park.
As a major application, it's expected that it would go before the planning committee.
Channel 103 has asked the government for more detail on the process and when a decision on accepting or rejecting the application can be expected.
It's hoped that, subject to receiving permission, the park can be built at Les Quennevais by April 2022.
The Assistant Minister responsible for Sport, Deputy Hugh Raymond, has previously told Channel 103 that the South Hill park won't be built until after next year's election if that receives planning permission.