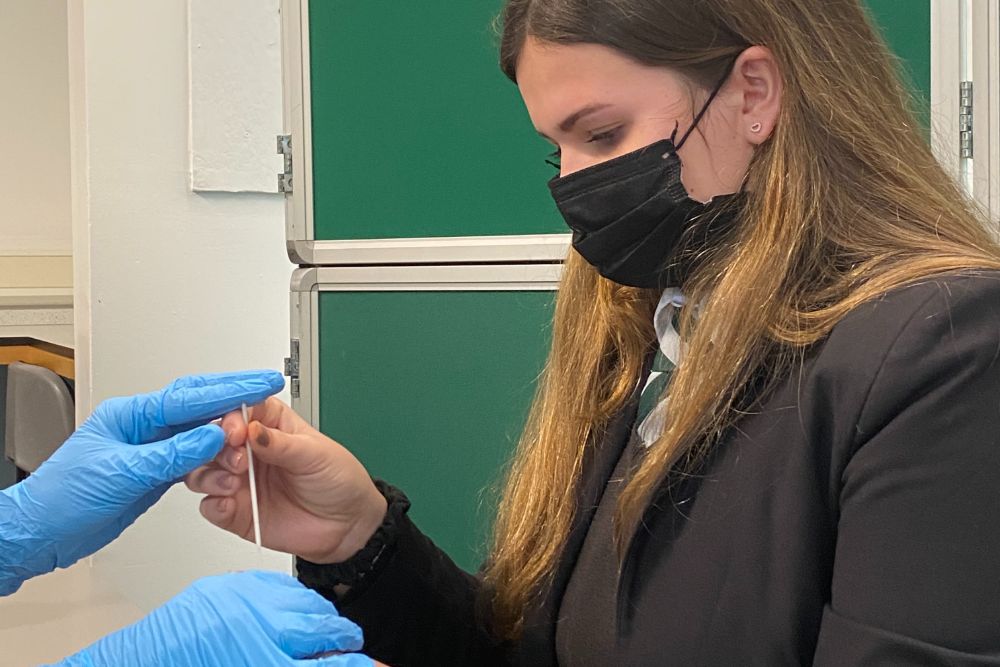 The first figures released since Christmas Eve shows Guernsey and the other islands now have 1,541 known active cases of Covid-19.
The latest statistics from the Department for Public Health show that 987* new cases of Covid-19 have been identified in the Bailiwick since 24 December.
471 people have recovered during that time, and there are currently five people in hospital with the virus.
Dr Nicola Brink says: "We are currently in an Omicron wave. This is the dominant strain. As such Public Health will no longer prioritise sequencing while it focuses on managing case numbers effectively."
231 people tested positive on Christmas Eve, 346 on Monday 27 December and 410 on Tuesday 28 December. No tests were done on Christmas Day and Boxing Day.
Public Health says of the 987 new cases, 301 are symptomatic community cases, 231 were picked up through community surveillance, 369 are contacts of a known case and 68 are travel-related.
Of the total 1,541 current active cases, 1,530 are in Guernsey & Herm and 11 are in Alderney. There are none in Sark.
274 are in people who are unvaccinated, 57 are partially-vaccinated, 606 were fully-vaccinated and 578 were fully-vaccinated + boosted, with the vaccination status of the remaining 26 cases unknown.
Figures show that post-second-wave, seven people with Covid-19 have sadly died in the Bailiwick.
*States of Guernsey re-published its figures on 29 December following a discrepancy with numbers it issued earlier that day.