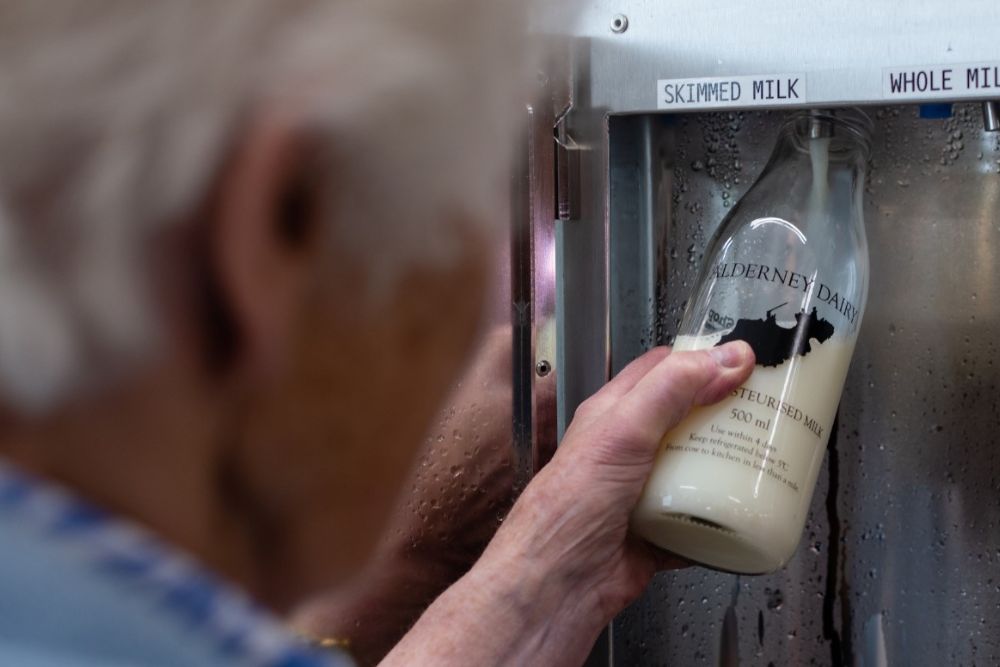 Second milk dispenser boosts Alderney's plastic-free mission
The success of Alderney's States-funded milk dispenser at The Farm Shop shows that in the six months since it was installed, more than 18,000 plastic milk containers have been removed from islanders' shopping lists.
In phase two of a joint initiative sponsored by the States of Alderney, Alderney Wildlife Trust and Alderney Shipping, a second, higher-capacity dispenser is to be stationed at Jean's Stores at Braye and is expected to arrive before Christmas.
"The dispenser has been so well supported and we're looking forward to receiving the second one," says Hannah Benfield, owner of the two stores. "It's very pleasing to realise that so many plastic bottles and caps are no longer needed on the island."
The larger Swiss-made machine at Jean's will have double the two-churn capacity of the existing Farm Shop dispenser, supplying two churns of semi-skimmed milk and two of whole milk, requiring less frequent refilling.
It means the price of milk is slightly reduced but more importantly it reduces the costs of importation and recycling of plastic bottles with the associated positive impact on the environment.
The dispensers enable customers to purchase milk in re-useable glass bottles as opposed to single use plastic containers.