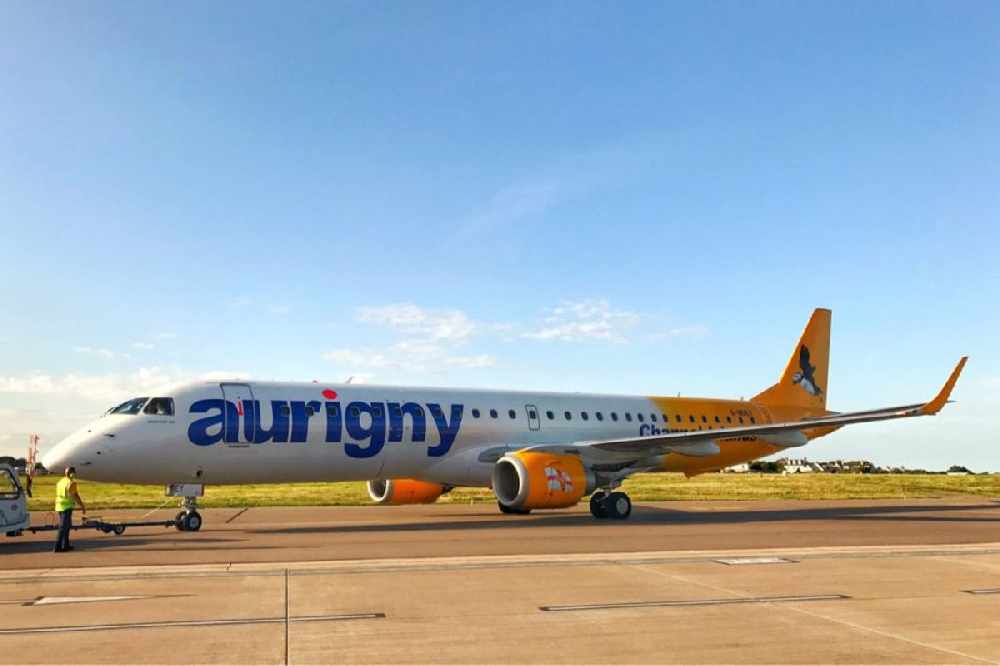 Aurigny's jet has broken down at Gatwick Airport leading to delays across their network.
Engineering staff have arrived at the West Sussex airport and estimate the repair job will take around two hours.
The GR601 is still showing delayed on Guernsey Airport's website, while the GR603 arrived an hour late - and the Bristol flight is now showing a two hour delay.
In a post on Facebook the Bristol and Stansted flights have been listed as delayed due to 'operational reasons'.
'We have a delay on the 642/643 Bristol service. The 642 should be departing within the hour once the inbound aircraft has arrived.
'The Stansted 626/627 is delayed and will be operating as soon as the aircraft operating the GR643 has returned to Guernsey.'
The airline have apologised for any disruption to passengers, however many are reporting issues with a lack of information for those stuck in Gatwick.
Estelle Day commented on Aurigny's Facebook post about the delay.
'There is no information anywhere for us all stuck here at Gatwick who are already through in departures. And the staff at check-in did not alert us, even though they already knew.'
An Aurigny spokesperson is advising Gatwick passengers to check flight information screens, or check the Aurigny Facebook page for information.
'We're asking people to keep an eye out because the next flight should be leaving shortly. The 605 is due to depart within the hour, so keep an eye on the departure boards at Gatwick.
'There is an information desk at the terminal and there is an Aurigny representative there. The Aurigny team are on the ground in Gatwick and are doing everything they can to keep people as informed as possible.'